5 Data-Driven Ways to Optimize Holiday Marketing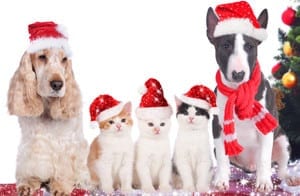 After months designing festive display ads, A/B testing email subject lines and planning eye-grabbing promotions, ecommerce teams might think they've done everything possible to maximize holiday marketing revenue. Now that site freezes have gone into effect and the busiest shopping season of the year is in full-swing, the general marketing wisdom is to focus on making sure everything rolls out smoothly.
While it's true that 2015's Q4 campaign creation work is long done, marketers must balance execution with optimization.
With a few weeks left before Christmas, digital marketers can make a number of small adjustments, which collectively can have a significant impact on their bottom lines. Here are five optimizations to help your holiday marketing initiatives drive as many sales as possible:
Make the most of display ads
Take a look at the ads you have been running so far this holiday season, and see how you can get the most out of your advertising dollars. Analyze campaign data to optimize display ads and retargeting campaigns based on consumer behavior and audience targeting. What device, browser, time of conversion, keywords, and search terms are being used most this holiday marketing season?
Also, consider increasing your holiday advertising spend as you see what ads are working, which products are selling, and how consumers are responding. If you can drive prospective and returning customers to your site and make them happy with holiday deals, you have made an investment for a stronger Q1 and a loyal customer for the new year.
Get more sales out of promotions
No matter how much market research you do to create the "perfect" promotion, early responses give you the best sense of which sales are and aren't performing to expectations.
Analyze early holiday season campaign data to identify discounts generating higher-than-expected revenue. Consider extending such promotions, particularly if the profit margins make sense. If you see great results from a 10% sale on any order of $100 or more before December 7, announcing that the promotion will last for another week could help drive sales.
In situations where product promotions are not performing well, identify strategies for making the promotion more attractive. Particularly when you need to offload holiday products before the end of December, such as Christmas sweaters, you might want to increase the discount and feature the products prominently on your ecommerce landing page.
Engage shoppers when they abandon
If you have onsite engagement features built into your ecommerce site, early abandonment data will show which promotions are most effective.
On an online sporting goods store, a visitor abandoning with soccer cleats in the shopping cart will be shown an overlay with a 10% discount offer on all footwear. If a soccer ball is left instead, a different promotion for a 10% discount on all soccer equipment is shown.
By setting up criteria filters based on different purchase behaviors such as cart content, basket value, geolocation and device type, marketers can trigger personalized, relevant discount offers to re-engage holiday shoppers and incentivize them to complete their purchase.
Tailor emails to bring back customers
Even successful online retailers face high levels of shopping cart abandonment ranging from 62% to 76%. Each e-tailer invests significant time and resources to plan emails designed to re-engage lost customers. By looking at A/B test results conducted earlier in the season, digital marketers can see if there's any room for optimizations, and adjust accordingly.
Are you seeing lower than desired open rates from your remarketing emails? Try tweaking the subject lines, changing the timing of emails, or cascading the emails at intervals. For a busy mom who has abandoned her shopping cart, it makes sense to send her re-engagement emails 30 minutes, 24 hours and 48 hours later. Engaging with three messages can keep your brand top of mind and prompt her to return to finish her purchase.
Don't stop engaging shoppers as the holiday season winds down. For first-time customers, send a thank you with a discount off their next purchase before end of year, or a reward for signing-up for your loyalty program. For frequent shoppers, send exclusive holiday deals, or a preview of year-end specials.
Target last minute shoppers
Particularly as December goes on, shoppers become increasingly wary of purchasing online, fearful that their items will not arrive on time. If you're seeing increased shopping cart abandonment the week of December 14, remind your customers of key shipping dates and shipping services for guaranteed Christmas delivery. If your business is participating in National Free Shipping Day on December 18, promote widely and remind your customers to take part.
For procrastinating shoppers, provide deals the week of the holiday, and create a sense of urgency with a distinct call to action. A promotion for a ski and snowboard e-tailer can ask, "Need last minute gifts for ski lovers?"
Especially as the shopping deadline looms, promote gift cards to boost holiday sales. One in four digital gift cards are sold from December 21 to 24. A holiday marketing campaign promoting gift cards can be a boon to last minute shoppers.
2015's ecommerce competition is some of the fiercest we've ever seen, putting even more pressure on marketers to help businesses gain a competitive edge. Whether you're responsible for allocating display ad resources, re-engaging customers who abandon their carts, or sending remarketing emails, analyzing and acting on shopper data can make 2015's holiday season an even happier one for your ecommerce business.
Terri Mock is chief revenue officer at Ve Interactive.