MMA Guidelines Create Order Out of a Tangle Of Mobile Ad Sizes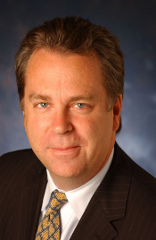 In an effort to standardize display ads on mobile devices and thus make them easier for brand and media managers to buy, the Mobile Marketing Association has come up with six standard units for mobile phones and recommended specific ad sizes for use on tablet devices.
The Universal Mobile Ad Package was arrived at after an MMA analysis of some 150 billion mobile ad impressions in the second quarter of 2011 arrived at the conclusion that mobile ads were being bought and delivered in some 60 common formats in the U.S.
That profusion of ad sizes and shapes amounts to a lack of standards, says MMA president and CEO Greg Stuart, and could inhibit the growth of mobile advertising among marketers.
"There are two things you have to do to promote mobile advertising," Stuart says. "One is to help marketers understand the value of mobile to their brands: how they can use it, what the ROI is, how it fits into the rest of their marketing mix and so on. But after doing that education on value, the second task is to reduce the friction of using mobile ads. If there's a high cost of implementation or execution, then marketers and their agencies will stay away."
The new standards are aimed primarily at helping agencies and media buyers ensure that their clients' dollars are being used efficiently, he says. "When you cull the industry down to a limited number of standardized ad units that everybody takes, you just save yourself a lot of operational expense."
The Universal Mobile Ad Package consists of three small sizes geared to feature phones – 120 x 20 pixels, 168 x 28, and 216 x 36 – and three sizes of banner ads for use with the larger screens common to smartphones – 300 x 250 pixels, 300 x 50 and 320 x 50. The ad standards were finalized in January after a month-long comment period, and networks and publishers have until the end of this month to comply with the guidelines and receive compliance stamps to be displayed on their web sites and marketing materials. Most ad networks and large U.S. web publishers agreed to work with the standards when they were first finalized.
The new ad standards are recommendations and not requirements, so a marketer that wants to run a mobile ad in a customized size, or a publisher who wants to offer one, will not be prevented from doing that. "We're not trying to limit the business," says Stuart. "We're just trying to provide a baseline for efficiency."
The screen sizes of tablet devices and the relatively dynamic nature of ads on tablets led the MMA to offer only initial size guidance in this version of the UMAP, including some seven sizes in popular use today and four more formats that are currently in trials. The organization says it will revisit the question of standardizing tablet ads when the market is further along in its initial development phase.
"Because the tablet is so new and because the market is so dominated by one manufacturer, we chose not to set an ad standard but just to give guidance," Stuart says. "We want to watch the market to see how it develops, and also to see what other tablet formats come to the fore, because that can also dictate sizing standards."
In addition, the UMAP has recommended that audio ads placed on smartphones – a channel with growth potential given the rise of Internet radio and streaming music services such as Pandora – be standardized around a 15-second length.
The lack of mobile ad standards up to now is "a big deal because it drives agencies batty," says Stuart. "Sixty ad units is ridiculous. There's no benefit to the industry from that many ad formats—none whatsoever."
Stuart, who took office at the MMA in October 2010, was formerly president and CEO of the Interactive Advertising Bureau from 2001 to 2007. In that capacity he presided over the IAB's own efforts to bring order to the welter of online ad formats that had grown up around the Internet.
"One of the big issues in doing Internet advertising back in that day was that the agencies complained about production costs being too high," he says. "At the end of the day, we they were really saying was that the production costs shouldn't outweigh the media spend by so much. And that led us to develop guidelines on standardized web ad sizes."
"Of course," Stuart jokes, "I used to start out by telling them that if they spent more on Internet media, those production costs wouldn't look so big. But that only partially solved their problem."
With the new ad guidelines in hand, Stuart expects publishers and app developers will being to discard the non-compliant ad products, with ad agencies reinforcing the drive to standardized ones.
"And marketers want to start asking their agencies, 'Are you following these guidelines in creating my campaigns – or are you wasting my money on stuff that isn't critical to moving my business forward? I don't want to pay for anything that doesn't produce value. And having to many ad units produces no value," says Stuart.
The next step in the standardization process will be a deep-level study of mobile ad formats in other global markets to confirm that these six sizes will work just as efficiently overseas—a necessity for an industry like mobile, whose universal reach exceeds even that of web advertising.