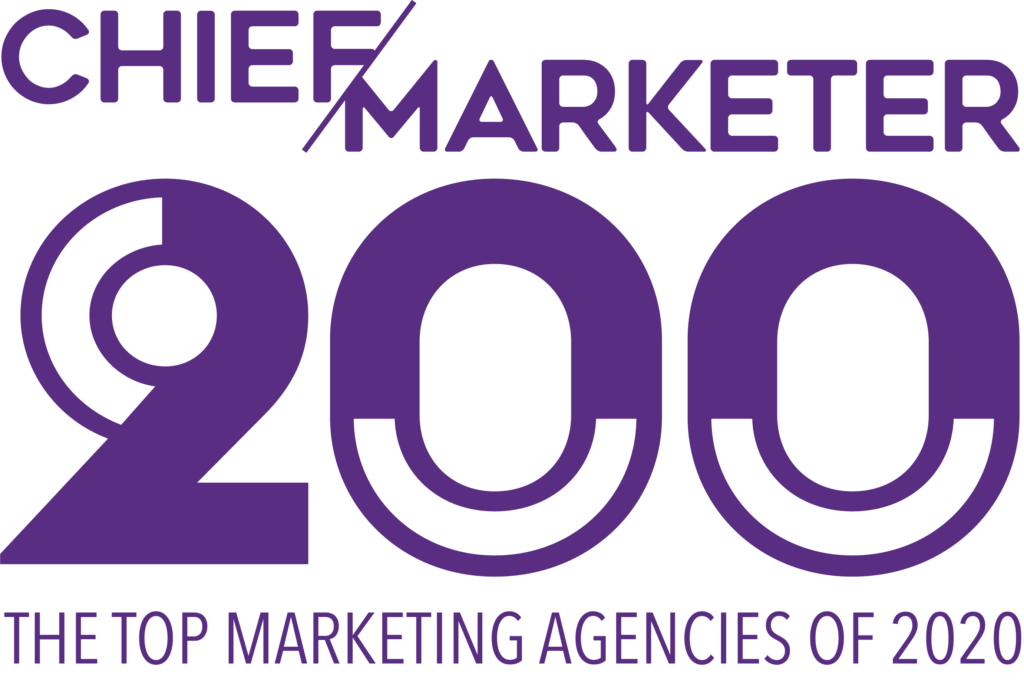 INTRODUCING THE THIRD ANNUAL CHIEF MARKETER 200
THE TOP 200 MARKETING AGENCIES OF 2020: UNVEILED TO AN AUDIENCE OF MORE THAN A MILLION MARKETERS LATE FALL

From the editors of Chief Marketer comes the first comprehensive listing of the top non-advertising agencies—The Chief Marketer 200, the industry's only list of the best U.S. engagement and activation agencies across more than 40 categories, specialties and client categories. Whether you're a consumer agency or a B2B shop, experiential or digital, design or content… this fall we'll unveil the most comprehensive agency ranking of its kind—now in it's third year.
THIS IS AN EDITORIAL PROPERTY AND THERE IS NO FEE TO ENTER. Thousands of U.S. agencies are expected to apply. Only 200 will make the list. And more than one million client-side marketers will see, view and use the list—extra motivation for you to enter.
The Chief Marketer 200 was designed as a new agency ranking for a new agency landscape. Companies first enter a primary agency category (consumer, B2B, digital, design, etc.) and then proceed to add dozens of specializations (experiential, lead-gen, direct, shopper) to their application. It will all roll up into a first-of-its kind agency ranking that truly shows off broad categories and niche specialties. We're even including special editorial lists and rosters such as Best Small Agencies, Best Independents, Agencies to Watch and Most Creative Agencies. (Click here to see the 2019 CM200.)
Our rigorous selection process will assess the relative strengths of all the agencies and will provide CMOs and marketers with the kind of information they need to find the best partners for their brands. Advertising agencies are not eligible to apply.
What are we looking for?
A high ratio of work should be done exclusively within the category in which the application is submitted.
The strategic value of the agency should be supported by client testimonials, case study submissions, awards and published editorial coverage.
The work should be high caliber and there should be a consistency of quality work across programs and client roster.
The creative should be killer. The work: always innovative. Ideas should be fresh, bold and moving the industry forward.
And the agency should have or should be actively earning a reputation as a thought leader in their craft, and as a representative of the best of the industry.
Click here to begin your free application. The deadline for submissions is Friday, October 18.
*All materials submitted with entry becomes the property of Chief Marketer. Please do not upload any confidential information.
For sponsorship opportunities, contact Dara Brooks, dbrooks@accessintel.com