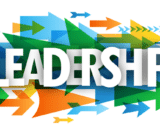 High-pressure situations, thinking fast on your feet, being able to take risks—sound familiar? Take some lessons from our Military personnel.


Chief Marketer Videos
This campaign, Netflix at AsiaPOP Comicon from Jack Morton Worldwide, landed a 2019 Gold PRO Award.
SIGN UP FOR UPDATES!
Fill out the fields below to receive the latest news and special announcements from Chief Marketer.