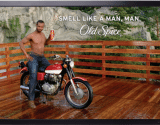 Feeling nostalgic? From product reintroductions to marketing campaigns, marketers are vying for our affection of happy memories with nostalgia marketing.
Chief Marketer Videos
Damon Swenson, Brand Activation Manager at Dr Pepper, on crafting a retail program using custom labels tied to Millennials' passion points and lifestyle interests like fashion, music and pop-culture. He presented his case study at Marketing to Millennials 2017.