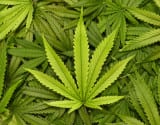 The cannabis industry is censored by most major advertising channels. Getting back to the basics can build those audiences.
Chief Marketer Videos
Campbell's Chunky Soup, the Official Soup Sponsor of the NFL, has launched its latest brand platform: "Champions of Chunky."  The campaign is a modern, updated revival of the classic  Mama's Boy campaign, which first aired in 1997 and last ran in 2014.