3 Tips for Marketing to College Students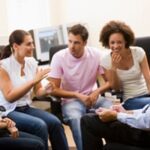 With an estimated $417 billion in spending power, college students represent one of the most valuable market segments for many brands. The challenge for brands catering to this demographic is understanding the nuances of how to market to them and keep pace with the demands of this young, tech-savvy, hyper-connected audience with high expectations.
1. Invest in Your Next Generation of Customers
College students are typically away from home and making their own purchase decisions for the first time. They are at a period in their life when they are impressionable. Whether it is which brand of spaghetti sauce to buy, which coffee shop or energy drink will get them through four years of mid-terms and finals, what type of car they will drive or where they spend their free time, these choices could shape spending habits for the rest of their lives.
New experiences, especially those with brands, can shape long-lasting impressions and purchase behaviors. The problem? College students typically have limited (but often highly discretionary) funds.
When you look at it from a business's perspective, it's the perfect investment opportunity to acquire a lifelong customer. Offer up a discount by carving out a little bit of your profit to get a student in your door, give that student a great experience and keep them coming back with the deal they are getting. Once the student has graduated, they will are more likely to retain that behavior of coming to the business, but now they can afford to pay full price and can even be up-sold additional products and services.
College students are early adopters; they are the first to buy the latest devices and software and are the first to sport the latest trends. As a result, they can provide invaluable feedback on new products and technologies. Amazon provides free Prime subscription to students. Apple offers students deep discounts on its products. But offering student discounts is not the only option you have. Could you offer better service? Better terms and conditions? A free trial? Whatever your differentiator for the student segment is, make sure it includes an incentive.
2. Help College Students Tell the World About You
Technology and social media have combined to create a powerhouse society of connectivity. And who leads the pack? The ones who are growing up with it imprinted in their DNA—students.
Students are known to document their lives, and they have tons of friends to share with. Photos, videos, status updates, tags and links are just the beginning of the ways that students spread what's around them and on their minds. It's about having a voice in a very crowded world. To a college student, if they aren't sharing, they don't exist. And to be "in the know" on something new is a priceless honor.
Your online marketing may need to get smarter as a result. Make sure your users can interact with you and around your brand. Ask yourself this: if someone really loved my brand – how do I help them tell people about it?
3. Make Sure They Can Relate To Your Brand Identity
A lot of brands will completely overhaul their logo and brand identity without considering, or consulting, their users. While college students want something new and fresh, something that speaks to their generation and the language they use, brands should be careful not to change an identity that college students relate well to. It's not about being overly politically correct and pleasing to everyone anymore; it's about being real and authentic.
StudentUniverse recently unveiled an updated web design and logo. The new icon is a reflection of the company's mission to make global experiences possible for young travelers. Dubbed the "crossroads," it represents freedom and choices, movement and travel; it signifies possibilities, beginning journeys and learning from them. The crossroads was conceived from a reflection of our users (most of whom are college students) who inspire us with their stories every day.
They are engaging in meaningful travel experiences, going abroad to immerse themselves in other cultures for higher education, work experiences, volunteer programs and to learn things that they cannot find in a classroom. The experiences that our users are having when they are traveling are authentic and meaningful. We're working hard to make our brand a reflection of that authenticity. It's not easy, but it's an aspiration that's worth working towards. The more we make our users the heroes of our brand and our marketing, the more we see them respond and engage with us.
The first step is to identify which of your users are college students. Armed with demographic information, you can change the message, send relevant emails, create special offers, and design campaigns that look like they were meant for students.
College students represent an audience with a high lifetime value. They are seeking to build and define their generation as unique and are quick to adopt and share products and services that lend themselves to that goal.
Paul Jacobs is vice president of marketing at StudentUniverse.