Mailers Cautiously Laud Senate Postal Bill
Mailers were somewhat pleased that the Senate passed its postal reform bill (S.1789) this week and were hopeful this bill could be resolved with a separate House bill.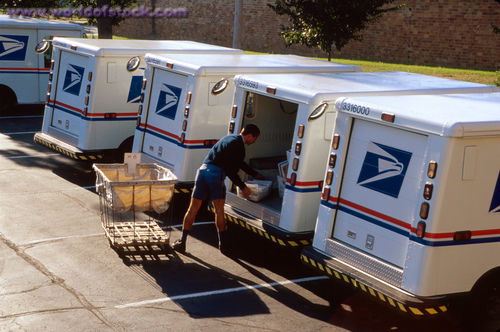 At the same time, they blasted the bill for not going far enough in making immediate cost cutting moves such as closing down postal facilities.
They were also skeptical that any bill could be passed before this year's election but held out hope it could go forward during a lame duck session of Congress before the next round of members of Congress and President take office.
The uncertainty of a new postal reform bill anytime soon is likely to further drive marketers away from the mails, warns Charley Howard, vice president of postal affairs at Harte-Hanks .
"Electronic alternatives to direct mail are a lot more viable than they ever were before," he says, pointing to direct response broadcast and email as well as mobile and social media. "Companies that were not under pressure to do this before are now."
"I think it's good progress but the Senate bill doesn't solve some of the fundamental cost issues of the postal service," says Hamilton Davison, president of the American Catalog Mailers Association.
Those include closing postal facilities and reducing the workforce, he says, noting that 80% of the USPS's expenses are for labor.
"This bill didn't give the USPS everything it was looking for but it was the only thing likely to get passed through the Senate," he notes.
Among other things, the bill as it stands now would give the USPS $11billion it could use to help pay down its massive debt and pay for early retirements for employees The measure would also defer the closing of postal facilities and the implementation of five-day mail delivery,–both things the USPS wants badly.
"It's gonna be interesting because the Senate wants to slow everything down and not close facilities but the house wants to speed things up and close them as soon as possible," says Howard.
"The bill doesn't solve all the postal service's financial problems and kicks the can two years down the road," says Davison.
Specifically, this bill calls for delaying consideration of closing some postal facilities until a postal reform bill was passed and of implementing five day delivery for two years.
Removing the bill's Saturday delivery cutback provision was not necessarily a bad thing for the industry, notes Howard.
Several years ago, some mailers were grudgingly ready to accept five-day delivery if it would save the USPS money.
But Howard points out now that more and more mailers realize that cutting out a delivery day would create another obstacle to getting time sensitive mailings in the hands of recipients and could have a negative impact on direct mail as a whole.
Besides, not everybody agrees the USPS would save that much money from cutting out a delivery day.
The bill, which originally contained 17 amendments, included one that would have removed the price cap on postal rates included in the Postal Accountability and Enhancement Act of 2006 that tied postal rate hikes to the rate of inflation.
That amendment was defeated.
"If that had gone through it would have been devastating to nonprofit mailers," says Tony Conway, executive director of the Alliance of Nonprofit Mailers.
The next step in the legislative process would be to have the Senate bill go into a conference committee with a House postal reform bill proposed by Rep. Darrel Issa (R-CA) which so far has not been scheduled for a vote.