Integrating a New Brand Strategy: 4 Tips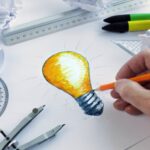 Branding isn't just about a new logo, colors or photography themes—it's a business decision. Leaders who initiate and lead branding engagements intuitively know the benefits of a strong brand—for employees, it establishes shared purpose, telegraphs the company's culture and instills pride. Externally, a strong brand builds reputation, creates differentiation and facilitates expansion into new markets, categories and geographies.
Given that there's so much at stake, significant time and resource is spent to get the brand right. But too often, these leaders aren't investing enough upfront effort to think about how to operationalize the new brand across the organization. How to inspire passion for the brand? How to clarify its implications on business decisions? How to apply the brand into everyday ways of working? How to accelerate triggers or ideas that will amplify the brand?
To fully integrate the brand into business operations, we need to consider these four areas:
Plans: to deliver consistent brand experiences
People: to keep our brand promises
Process: to provide a framework for brand-led thinking and doing
Tools: to equip our people for brand building
1. Plans
When a new brand is established or there is a major rebranding, it is critical that all employees understand and are aligned behind the brand. For all the same reasons why we wouldn't launch a major new advertising campaign by running the ad once on late night TV, we wouldn't launch a new branding effort by sending out one email to our employees – our target audience may not see it or get it.
Brand roll-out strategies need to be planned early on in a branding initiative to fully engage employees and stakeholders throughout the branding process to gain buy-in, manage change expectations, and help deliver consistent experiences.
It is also best practice for the executive team to map out a vision blueprint for the new brand, not only outlining the 'why' or strategic imperatives behind a brand restage, but also detailing the business strategies they will prioritize or de-activate in order to embrace the brand. This vision blueprint is then cascaded to the organization so that all employees are playing from the same playbook.
Taking these steps and ensuring that well-defined plans are in place well in advance will enable brands to deliver a consistent experience both internally and externally.
2. People
A brand is only as strong as the people who deliver it. An obvious first step is to communicate, communicate and then communicate again the new brand to employees.
What may be less obvious is that a new brand strategy is the perfect starting point for reshaping company culture. To interpret and embed the brand into a company's culture, we need to go beyond communication – we need to infuse brand into the work environment, HR practices and everyday ways of working. There is brand strategy behind the "home-y" feel of Airbnb's corporate offices, and the modular, collaboration-friendly office furniture at Ikea's headquarters.  At Patagonia, employees are encouraged to take time off to pursue their passions or donate time to environmental causes. Conversely, Zappos famously pays employees to quit if they are not willing or able to live the brand promise.
A brand-led culture will come from the ground-up when employees begin living the brand, and advocating on its behalf.  Leaders can take actions to catalyze the culture they aspire for, but will fail miserably if they dictate and push out culture "mandates." Instead, they need to encourage dialogue, be transparent and provide brand advocacy opportunities.
3. Process
If a strong brand facilitates powerful storytelling, then clearly defined brand processes enable actual story doing.  When processes are clearly defined, marketers and communicators are freed to focus on what really matters—bringing the brand to life— and not spending valuable time re-inventing how decisions are made, how teaming comes together or who is responsible.
Even if the organizational structure has not changed as a result of a new brand strategy, it is good practice to dust off the RACI model –responsible, accountable, consulted and informed,, and refresh it with updated roles and responsibilities for all brand activities, taking care to incorporate all the potentially new brand activities needed to govern and activate the brand.
In today's always-on world, many brand experiences or touchpoints will be digital or social, and require faster reaction times and approval turnarounds. When building the RACI, it is important to interrogate whether decision making are at the right levels to empower teams to activate the brand in real-time.
In addition to RACIs, it is also good practice to map out key monthly, quarterly, and annual brand processes and workflows. These processes should highlight meeting cadences, cross functional teaming and planning milestones to optimize collaboration, connection and clarity.
4. Tools
Brand tools not only equip our people for brand building, but also help establish common ways of working amongst an organization's brand practitioners.
Tools tend to be a catchall that encompasses everything from training and templates to social collaboration platforms. It can be overwhelming if they are housed haphazardly across multiple internal sites.
Organizing brand tools centrally via an online brand experience center means that there is a one-stop shop for all things brand. In this case, usage is predicated on accessibility.
At the base level, the brand experience center should house all branded templates, brand assets, and guidelines. However, a brand experience center can be much more than its library functionality. It can be used for brand education, creative reviews, collaboration and community.
All virtual brand training, certification programs, thought leadership and best practices could be easily shared on the site to encourage on-demand brand learning.  Creative review can also be streamlined by having all approvers go on-line to provide feedback and approval. Further, the brand experience center can foster collaboration and community via chat rooms and dialogue boards. It can also house infrastructure that allows for informal polling and research, group sparring sessions and work sharing.
When a company implements an online brand experience center that meets both a its brand foundation and community building needs, it not only encourages its brand practitioners to visit the site on an ongoing basis, but also drives continued engagement and learning.
Creating a new brand strategy is a major business decision. Every effort needs to be made to ensure its success, and that requires early focus on plans, people, process and tools to fully operationalize brand into an organization.
Marie Chan is senior director at Siegel+Gale.