Powder your nose and smile for the camera, because if video isn't already a part of your content marketing strategy, it will be soon. The good news is that while the quality of video marketing tech has gone up, the cost has dropped significantly.
Learn:
Ways to create compelling video on a shoestring budget
What video metrics really matter
Where video fits into the B2B lead gen funnel
Why personalization is the next video frontier
How Ocean State Job Lot drives retail traffic with video
And more!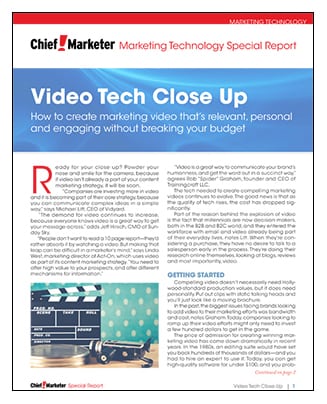 Thank you for downloading this report.
You may also find these articles of interest.