B2B creative needs to engage users at multiple points in the sales funnel. To succeed, marketers must craft marketing materials that not only promote the product or service, but also fill the readers need for information. In this special report, discover trends and tricks for creative that converts.
Learn:
Ways to be disruptive and not boring
Ideas for building a content library that serves your users' needs and brands you as a thought leader
Tips for crafting creative with a measurable ROI
Why you need to be brave and take more risks to succeed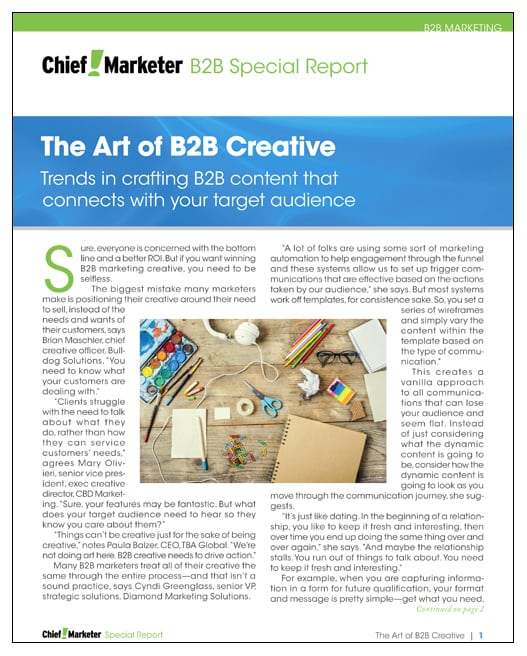 Thank you for downloading this report.
You may also find these reports of interest.