The Coronavirus fallout continues as global events cancel and a wave of uncertainty envelops the business community.
But for some major events that typically draw thousands of marketing professionals and scores of exhibitors, like SXSW and Cannes Lions, the show must go on (for now). UFI, The Global Association of the Exhibition Industry, and the Society of Independent Show Organizers have launched the "This Show is Open" campaign to support the exhibitions and events industry globally. Visual and text communication materials, including bursts, email banners and posters, have been prepped for marketers' use. Here are some tips on crafting marketing communications for your audiences, whether for cancellations, updates or simply to keep people informed.
Though perhaps overshadowed by Covid-19, Super Tuesday happened this week as well. We examine the social media and advertising strategies of the Democratic contenders, each of whom take a different approach to political marketing.
The latest installment of our "Brands on Fire" series goes to Rothy's, for its word-of-mouth marketing strategy, unique sustainability promise and consumer engagement tactics. For "Marketers on Fire," we spoke with Bacardi global CMO John Burke about his three-part marketing restructure, the brand's "Back to the Bar" consumer intelligence initiative and how a more nimble go-to-market strategy came to be.
Finally, we look at how B2B content consumption trends are evolving within the more complex B2B marketing sales cycle.
Until next week,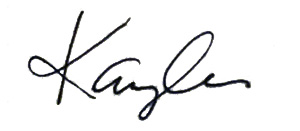 Kaylee Hultgren
Group Content Manager
Chief Marketer