The holiday shopping season is nearly upon us—and a whole lot of it will be happening online this year.
Abobe predicts that online holiday sales in the U.S. will hit $189 billion, which is a 33 percent increase year-over-year. No surprise that it's on the rise, of course, given the effects of the COVID-19 pandemic on brick and mortar retail. We look at how shopper marketing has evolved since COVID as well as five essential technologies for retailers and brands to use both digitally and in-store.
Speaking of digital shopping, the world of ecommerce is heating up. The latest move is from TikTok, which has entered the game with a partnership with Shopify. Sellers on the platform will gain access to the social network's 800 million global users. Earlier this year, Shopify gained access to Walmart's Marketplace, and prior to that, Facebook Shops gave its sellers first dibs on the service at launch.
For the first-ever socially distanced Halloween, brands are stepping up for consumers—from Walmart's "spooky street" parking lot transformations to visits from the Kool-Aid Man to Chipotle's virtual "Boorito" promotion. Here's how marketers are connecting with consumers on Halloween during the COVID era.
Finally, we look at how Pandora, whose top challenge is managing a massive amount of historical data, has automated marketing operations to create audience segments on demand.
That's all for now, folks. Until next week.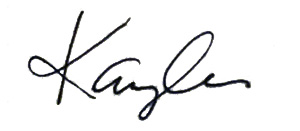 Kaylee Hultgren
Group Content Manager
Chief Marketer
If you would like to sponsor this e-newsletter please contact Dara Brooks at dbrooks@accessintel.com or call (203) 899-8494.