Digital media consumption has skyrocketed during the pandemic, putting most brands under the microscope far more than they're accustomed to. Indeed, now more than ever, marketing and communications teams must collaborate to ensure that brand messaging is consistent across all channels and platforms. A recent CMO Council study looks at ways in which brand leaders are unifying the two departments during these tumultuous times.
According to Kim Haney, senior manager of experiential marketing at Pernod Ricard, marketing and communications teams at her organization are now working together more closely. And, particularly during the pandemic, influencers can be gatekeepers of a brand's messaging. Hear how the company recently adopted a centralization strategy toward influencer marketing that has helped align messaging and business goals across departments.
We also take a look this week at a successful product launch from Dave's Killer Bread that took advantage of the mail kit trend. Because when 88 percent of participants rate your product as "awesome," you're doing something right.
YouTube unveiled "advanced contextual targeting" for marketers this week, a tool that promises to target viewers at a more granular level. We explore what this new capability offers for marketers seeking to advertise on the video platform.
Lastly, amidst the rise of ecommerce, we look at considerations for brand marketers when weighing which platform or marketplace to utilize—and how that can affect the overall customer journey.
Until next week,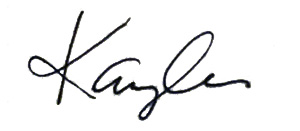 Kaylee Hultgren
Group Content Manager
Chief Marketer
If you would like to sponsor this e-newsletter please contact Dara Brooks at dbrooks@accessintel.com or call (203) 899-8494.