This week our minds are on resiliency.
With COVID-19 altering budget allocations for many marketers, the pressure is on to use marketing technologies to create efficiencies, drive innovation and, above all, foster resiliency within organizations. We look at Gartner's Hype Cycle for Digital Marketing 2020 report, which examines technologies that have the ability to transform how marketers respond to changing conditions.
Upping your ecommerce game remains a priority for many brands as the pandemic rages on, and several social media platforms have added features recently to assist companies with digital storefronts. Here's a look at how marketers can use Instagram's ecommerce tools.
Meanwhile, TikTok's future was still in limbo at press time, with Twitter expressing interest in a purchase. Here's what some agency folks have to say about the potential sale of the platform and what that means for marketers.
While some CPG brands may have issues with measuring media spend, Georgia-Pacific has recently used data sets to measure media costs and determine ROI. Check out how real-time reporting has upped the brand's optimization game.
Lastly, here's how one food experience went virtual—with celebrity co-hosts, a TikTok challenge and meal kits.
Until next week,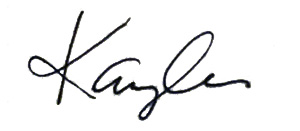 Kaylee Hultgren
Group Content Manager
Chief Marketer
If you would like to sponsor this e-newsletter please contact Dara Brooks at dbrooks@accessintel.com or call (203) 899-8494.