Winter is coming for marketers, in more ways than one. Amid the second wave of COVID spikes, budget adjustments that reflect ongoing business realities will continue to play out. (Anyone else wish "Game of Thrones" was still on? It's going to be a long haul.)
In the case of martech, Gartner research released this week suggests that budget cuts are looming, with nearly 60 percent of marketing technology leaders expecting moderate to severe cuts. We take a look at the survey's findings, how marketers are shaping their tech stacks this year and suggestions on how to mitigate future risks.
Speaking of martech insights, it's worth taking another look at our recent chat with a Gartner analyst about marketing technologies that are worth the hype—and those that are not. Customer data ethics, real-time marketing, AI, personalization engines and location intelligence made the cut.
Podcast consumption is on the rise during the pandemic, and Spotify is looking to capitalize on the shift. The platform launched dynamic ad insertion in January and this week acquired podcast monetization platform Megaphone with an eye on scaling that system through programmatic. Here's what's in store for the platform.
Lastly, we take a look at how Walmart pivoted its annual holiday meeting, an event that prepares associates for the upcoming busy season through presenting best practices and learnings. Attendee-curated experiences, a virtual merchandise floor and a game show format that pitted executives against each other were just a few of the highlights.
Until next week,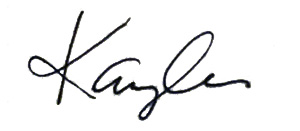 Kaylee Hultgren
Group Content Manager
Chief Marketer
If you would like to sponsor this e-newsletter please contact Dara Brooks at dbrooks@accessintel.com or call (203) 899-8494.