All eyes are on brands taking a stand—or staying silent, to their own detriment—for racial justice.
Sephora has pledged to dedicate at least 15 percent of its stores' shelf space to black-owned brands. NASCAR has banned confederate flags. Silicon Valley tech has led with the purse: Apple is spending $100 million on criminal justice and education reform, YouTube is dedicating $100 million to elevate black creators and PayPal is committing $500 million to supporting minority-owned businesses.
In other cases, brands have been yanked into the spotlight unwillingly. AI-powered facial recognition technology, created by IBM, Amazon and Microsoft, and used by law enforcement to trace criminal activity, has come under scrutiny for racial bias. The call-out sparked a commitment (to varying degrees) from all three brands to eliminate or regulate its use. Read the story on how those companies were forced to respond and considerations for cross-cultural marketing during a dual pandemic.
COVID-19 has no doubt exacerbated outrage and protests across the globe. This week we look at how brands can take meaningful action by supporting those in need while at the same time demonstrating company values.
A bit of good news on the horizon: There are signs that digital advertising is beginning to recover, albeit slowly. An increase in programmatic spend has been consistent over the past couple of months. But brand marketers should proceed with caution and continue to employ these lessons learned from the COVID-19 crisis.
Lastly, take a peek inside Veritas Technologies' annual sales meeting. The security software company helped speakers build their own studios within their homes, converted content to digestible chunks and broadcast the event live.
Until next week,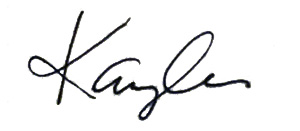 Kaylee Hultgren
Group Content Manager
Chief Marketer
If you would like to sponsor this e-newsletter please contact Dara Brooks at dbrooks@accessintel.com or call (203) 899-8494.