"Because you can be agile and turn on a dime with social, make sure that it is a foundational tactic in your overall marketing plan. In today's day and age and the tools that we have available, you don't have an excuse if you're not being really smart about your audience."
--Kim McBee, Chief Marketing Officer and Senior Vice President of Customer Experience, Papa Murphy's
We spoke with McBee this week about the importance of having a robust social media strategy and how the West Coast-based take 'n' bake pizza brand is spreading national brand awareness, driving innovation and building an annual promotional calendar with COVID-friendly activations.
Speaking of social, HBO is one brand embracing its capacity for innovation. To celebrate its new series, "Lovecraft Country," the network invited 100 influencers to participate in a social VR experience in which attendees interacted with one another as avatars. Here's how it went down.
And then there are the social fails. You might have heard about Kraft Macaroni & Cheese's provocative call-to-action to "send noods" on National Noodle Day. But you may not have seen it. After facing negative backlash from consumers who thought it was inappropriate for children—many of whom actually eat the product—Kraft Heinz removed the posts. More on the story here.
Finally, there's more CDP news for marketers this week. Following announcements from Oracle, Microsoft and Salesforce about enhancements to their customer data platforms, SAP has entered the ring with its own offering that will be available globally next month. Executives claim the platform's differentiator is data governance and customer experience functions than extend beyond marketing objectives. Read about what the technology offers here.
Until next week,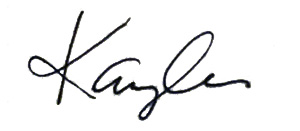 Kaylee Hultgren
Group Content Manager
Chief Marketer
If you would like to sponsor this e-newsletter please contact Dara Brooks at dbrooks@accessintel.com or call (203) 899-8494.