When the Russells marry the Stovers, there's only one box of chocolates that'll do.
Yup, you read that right. When the brand stumbled upon an actual Russell-Stover wedding, providing chocolates, attire, wedding favors and a custom cake was a no-brainer. We chat with VP of Marketing, Kim Yates, about the brand's involvement in the socially-distanced wedding and how new marketing strategies have come to the forefront during the pandemic.
Product launches are still happening, even in these wild times. Read how Ford activated a COVID-friendly ride-and-drive media event to launch its new Bronco, the first model in 24 years.
Digital advertisers have some new tools at their disposal this week. Google has rolled out ad products for local businesses, including automated bidding and location-based functionality. And Reddit has unveiled three levels of brand safety for advertisers that correlate to specific inventory available on the platform. Read about the new tools for brands here.
And lastly, some news on the data and analytics front: Salesforce's customer data platform will be ready for general use in October, the company announced this week. We look at what the CDP offers for marketers, particularly during COVID times.
Until next week,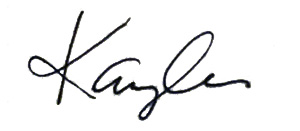 Kaylee Hultgren
Group Content Manager
Chief Marketer
If you would like to sponsor this e-newsletter please contact Dara Brooks at dbrooks@accessintel.com or call (203) 899-8494.