TikTok is in the news… again. President Trump threatens to ban it, Microsoft explores purchasing it and Facebook launches a short-form video tool to compete with it. These events got us thinking about data privacy—and content creation.
Take a new study from IAB. In an effort to gain more control over their first-party data, 69 percent of U.S. brands have taken their programmatic advertising in-house. Read about marketers' motivations and benefits behind the in-housing process.
Navigating through times of upheaval and unpredictable events requires that businesses adopt an agile strategy across the board—but particularly in the area of marketing communications. A strategic approach backed by metrics is key. Here are considerations for crafting a full-funnel content approach.
Pre-COVID-19, Comic-Con San Diego provided a rare opportunity for superfans to get up close and personal with their favorite stars. This year? Not so much. Still, that didn't stop FX from getting creative with digital tools. Read about how FX marketers kept it exciting for fans in a virtual setting.
A recent Axios-Harris poll shows that companies that have helped customers during the pandemic have gained consumer trust. Categories such as grocery stores, pharmacies and reliable delivery services like Amazon have maintained positive reputations.
Lastly, peruse our most-read B2B marketing stories of 2020. Not surprisingly, pivoting strategies in the face of COVID-19—from budgets to content to digital marketing—factor into most of them.
Until next week,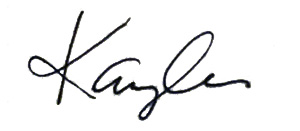 Kaylee Hultgren
Group Content Manager
Chief Marketer
If you would like to sponsor this e-newsletter please contact Dara Brooks at dbrooks@accessintel.com or call (203) 899-8494.