Our Brand on Fire this month is Impossible Foods, a producer of plant-based meat products that launched a new retail product and drive-thru activation this week. We look at the brand's direct-to-consumer ecommerce push, the strategy behind its new patty packages and how it's leveraging Instagram during the pandemic.
Speaking of drive-thru activations, engaging with a brand while remaining in your car is becoming a trend in the experiential space. We highlight two more examples, from Netflix and Nissan.
In more ecommerce news, Nike has made a big move toward direct-to-consumer sales by cutting out nine of its retail partners. And Facebook launched a shop feature in its main app after announcing its online purchasing features in May. Read about these ecommerce moves here.
Brand reputation, particularly in these turbulent times, continues to be top of mind for marketing teams. Here's how social media monitoring can be used to drive business decisions for brands—and how that process changes during a crisis.
Lastly, we present four criteria that marketers should consider when evaluating advertising channels in a world without digital identifiers.
Until next week,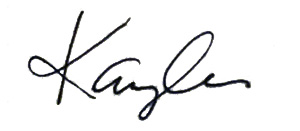 Kaylee Hultgren
Group Content Manager
Chief Marketer
If you would like to sponsor this e-newsletter please contact Dara Brooks at dbrooks@accessintel.com or call (203) 899-8494.