Will there come a time when the phrase "what a week" feels like hyperbole? Given how this one played out, that day isn't coming anytime soon.
The Black Lives Matter movement has challenged brands to take a hard look at their company values and enact real change at an incredible pace. Quaker Oats announced it will rebrand its Aunt Jemima maple syrup, which it acknowledged is based on a racial stereotype. Uncle Ben's is taking similar measures, and others will likely follow. If a rebranding is on the horizon for your business, consider these do's and don'ts before jumping in.
We've heard from countless brands that marketing during COVID-19 has demanded a constant assessment of how their marketing efforts are being received by the public. Read how personal finance brand NerdWallet has weathered the storm, customized messaging and continued brand building during the pandemic.
In an effort to woo small- and medium-sized businesses—and compete with market leader Amazon—Walmart has partnered with ecommerce platform Shopify. Its sellers will now gain access to Walmart's online marketplace. Dig into the retail giant's latest move, plus how marketers are approaching ecommerce during the pandemic.
Digital advertising is experiencing an uptick across businesses, with much of those dollars being concentrated in connected and over-the-top TV, and the linear TV upfront remains relatively stable, according to a June survey by the Interactive Advertising Bureau. Still, uncertainty remains. Here are the steps marketers can take to navigate those murky waters.
Until next week,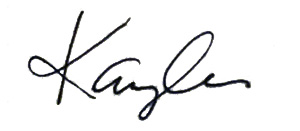 Kaylee Hultgren
Group Content Manager
Chief Marketer
If you would like to sponsor this e-newsletter please contact Dara Brooks at dbrooks@accessintel.com or call (203) 899-8494.