"Now, more than ever, you can't think like a CMO. You've got to think like a human being." –Andrea Brimmer, CMO, Ally Financial

That sentiment inspired the financial services company to co-create a series with Katie Couric that spotlights the bright spots amid the COVID-19 pandemic, from a social-distanced wedding to an innovative solution to hand washing for the homeless community. We chat with Brimmer about the series, Ally's relief offerings and how the brand is reshaping its marketing strategy as communities begin to reopen.

Though consumers are slowly beginning to leave their homes (to varying degrees), the fate of OOH advertising is still unclear. Here are potential scenarios for outdoor advertising in a post-pandemic world. Fortunately, not all of them are doom and gloom.

As brands ramp up their ecommerce capabilities, social platforms are providing more tools for marketers to facilitate product marketing online. This week Facebook launched an online ecommerce ecosystem that allows small businesses to set up virtual storefronts within Facebook's apps. And Pinterest is offering more tools for online shopping, too.

We also provide insights on how brand marketers can prepare for evolving consumer sentiment. Organizing it by three distinct groups of social behavior can help brands craft a suitable approach for each.

Lastly, we highlight lessons learned by one B2B brand that had to pivot to virtual in a hurry.

Enjoy your holiday weekend. We'll see you here next week.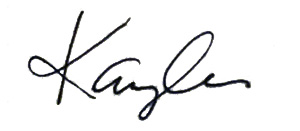 Kaylee Hultgren
Group Content Manager
Chief Marketer