There's a lot of uncertainty in the marketplace right now, but one thing remains consistent from week to week: Marketing communications are in the spotlight—or, in some cases, the hot seat. (Remember when year-over-year was a thing? Ah, memories.)
In order to avoid a marketing fail in this COVID-19 environment, marketers need to be thinking about brand reputation in the long-term, adjusting creative to fit a new reality and adding real value for consumers. A prime example of this: Dove's new "Courage Is Beautiful" ad campaign. You've likely seen the de-masked faces of medical professionals on news sites and in videos pleading for Americans to #StayHome. Dove's campaign is an example of a brand adapting its creative to the current moment while remaining true to its tradition of challenging traditional beauty norms.
Given its massive online audiences, the esports industry can continue live tournaments viewed from within the confines of consumers' homes. Read about how Jones Soda pivoted to a digital esports sponsorship in the absence of live events.
We also look at six insights surrounding D2C marketing this week—from customer experience to measurement to segmentation—culled from interviews with John Sheldon, CMO of SmileDirectClub, and Manasi Gangan, Nested Bean Founder and President.
Data from a new McKinsey report indicates that U.S. consumer sentiment remains largely optimistic, but purchase behavior is shifting and spending will be reduced. Discretionary purchases are out, while new categories are seeing first-time participation.
Lastly, we outline six digital marketing trends that are impacting businesses in 2020, from an enhanced focus on customer experience to AI-augmented content to company-wide data integration.
Stay healthy, folks. We'll talk next week.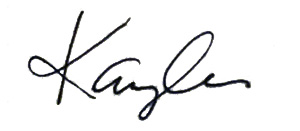 Kaylee Hultgren
Group Content Manager
Chief Marketer