How's everyone's stress level this week? Off the charts? We thought so. Let's shift gears from politics and the election to something a little less uncertain: holiday shopping. Of course, the manner in which consumers shop has shifted. Let's take a look.
According to Periscope by McKinsey's new report, "2020 Holiday Season: Navigating Shopper Behaviors in the Pandemic," 27 percent of U.S. shoppers surveyed indicated a slight or significant income reduction this year. But 73 percent will spend the same or more during blockbuster holiday events, like Black Friday, Amazon Prime Day and Cyber Monday.
Moreover, brand loyalty is proving to be more vulnerable this year and health and safety measures are top of mind for consumers. We spoke to executives behind the research about the new behaviors shoppers will exhibit during the holidays and ways in which retail marketers can set up for a successful season. Among them: motivate shoppers to buy early; provide a higher level of convenience; personalize the browsing experience; and offer digital support for growing ecommerce operations.
Some of that digital support we outlined in a shopper marketing report last week. Convenience and value are, in both reports, sited as key tenets influencing the customer journey and likelihood of purchase—particularly during COVID.
On the consumer privacy front, an amendment to the CCPA—dubbed the Consumer Privacy Rights Act—was approved by voters in California. It institutes new privacy rights and further defines what constitutes "sensitive personal information," a phrase referenced in the CCPA. We outline what the new measure means for marketing teams.
And for our B2B readers, we explore how a cloud computing software brand created an engaging virtual environment in the absence of in-person industry shows as well as the potential for marketers to reach prospective customers through adding connected TV and OTT to their martech mix.
Until next week,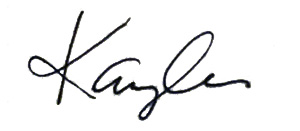 Kaylee Hultgren
Group Content Manager
Chief Marketer
If you would like to sponsor this e-newsletter please contact Dara Brooks at dbrooks@accessintel.com or call (203) 899-8494.