MASTERS OF
MEASUREMENT 2019

Five brands that are making their marketing
metrics add up to success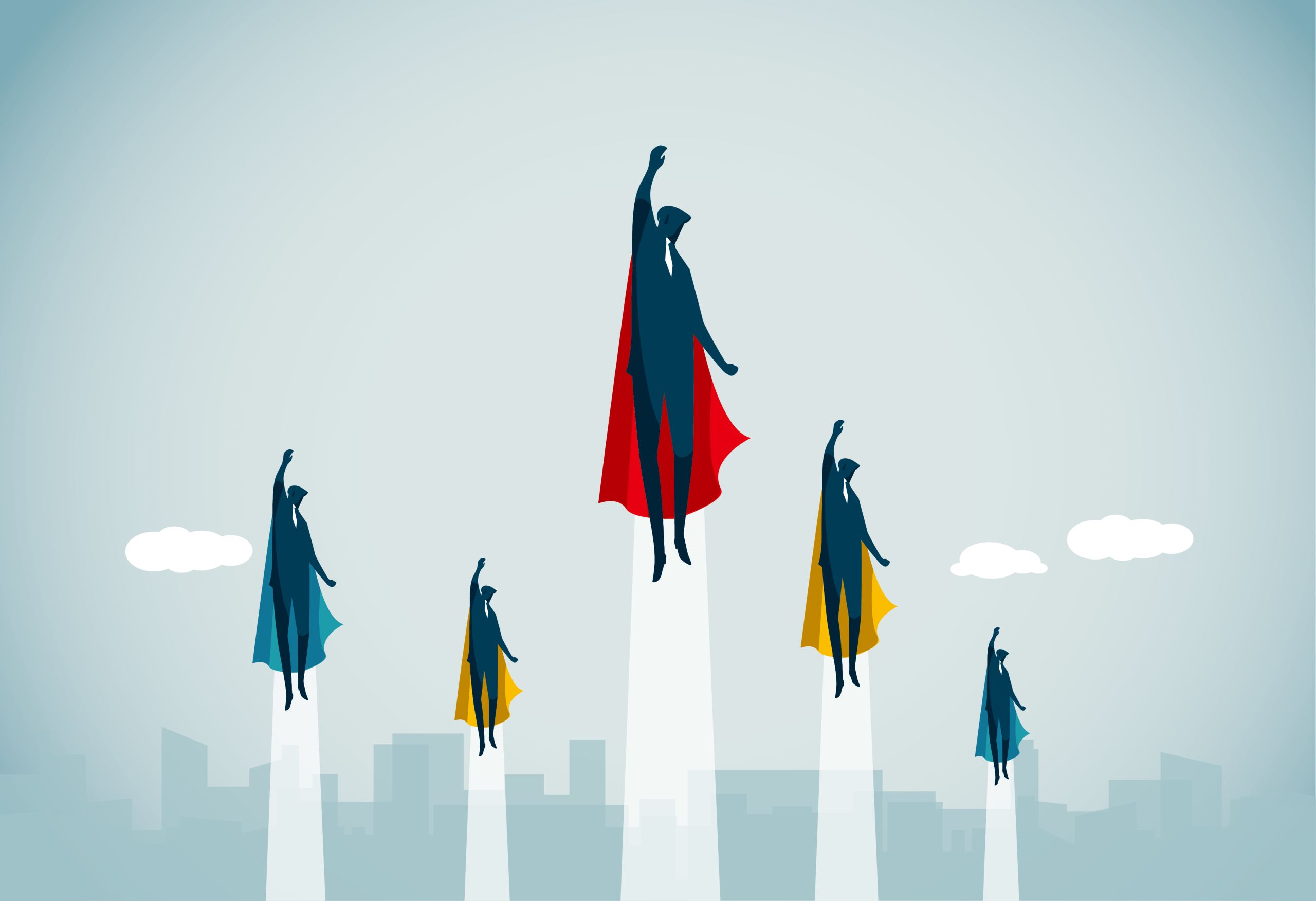 What do marketers have in common with werewolves? They're both constantly on the lookout for a silver bullet.

But unlike lycanthropes, marketers want to get hit, because the silver bullet they're in search of is the secret to marketing measurement. It's one of the most challenging tasks on the marketer's to-do list, to be sure, and one that every brand has to approach with its own lens—because what's important to one brand isn't necessarily important to another.

What marketers can do, however, is learn from one another. In this new special report, Chief Marketer set out to find out who's measuring what, and how, to help shine a light on the measurement best practices that are working for some of the world's leading brands. From the worlds of retail to spirits to finance and more, we bring you this year's 2019 Masters of Measurement:

• L.L. Bean: Discover how the Freeport, ME-based retailing legend renewed its commitment to the great outdoors with a new department designed to blaze a trail for the future, combining experiential, PR, social, partnerships, charitable giving and more under one umbrella.
• Ellie Mae: The mortgage software developer is closely tracking what attendees do at events and how that impacts purchase behavior in an effort to better plan their next marketing moves and engage B2B buyers.
• Bacardi: The spirits titan is doubling down on database analysis to understand the impact of advertising on sales, creating solid measurement tactics combined with top-notch people power.
• Filippo Berio: With a limited budget, the olive oil purveyor is refining its recipe for marketing ROI, with a focus on effective targeting to lift both sales and brand awareness.
• Eaton: Gamification led to a "Big Bang" in engagement with IT pros for this B2B power management company, increasing brand awareness over 5X.
From the Outside In
L.L. Bean follows a trail of metrics across multiple channels to gauge true ROI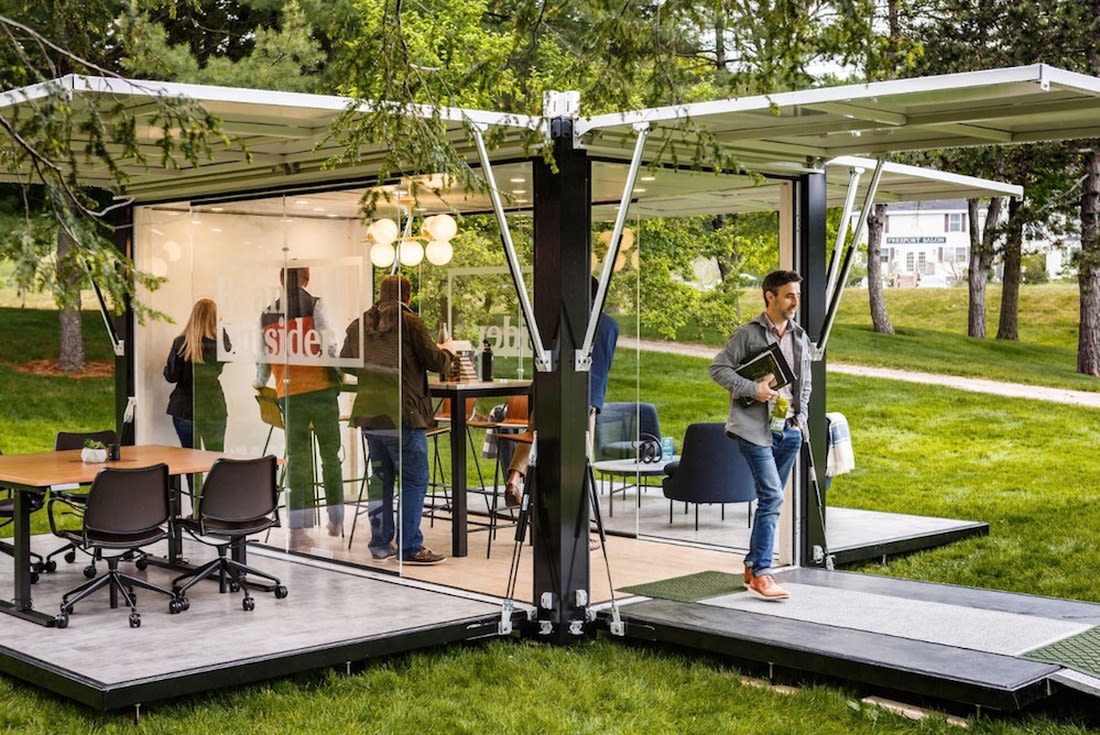 Why They Are a Master of Measurement: Metrics culled from more than 25 campaigns annually help Bean create benchmarks to inform future initiatives.

When you're a respected 106-year-old brand, it takes a sophisticated strategy to remain relevant. A willingness to change with the times doesn't hurt either.

L.L.Bean is two years into a transformation journey, shifting focus to align with its new refined brand positioning: "Made for the Shared Joy of the Outdoors." Kathryn Burke Pratt, director brand engagement, leads a new department designed to help the retailer blend experiential, PR, social, partnerships and charitable giving to pave a path to the future. Her team is also tasked with creating a measurement strategy that sets new goals and benchmarks for the venerable Freeport, ME-based brand.

Last year, they had plenty of metrics to work with: The brand launched more than 25 campaigns.

"Our goal is to bring to life our renewed brand position through disruptive, engaging campaigns," Burke Pratt says. "We still lean on the same metrics—social engagement, PR coverage, on-site participation—but look at these metrics with an integrated campaign lens versus individual disciplines."
Starting From Scratch
Last June, when the department launched, there were measurement challenges with one of its most ambitious and robust campaigns, "Be an Outsider at Work." Because of the breadth of the effort, there were no benchmarks or metrics to help set goals. And, because the objective was in line with the brand's new shift to view customers through a psychographic lens, it wasn't about driving sales, but rather changing behavior—getting folks to spend more time outdoors during the workday.

"We had some sense of benchmarks based on other work that [lead agency for brand experience] Jack Morton had executed, but we didn't have our own set of benchmarks," Burke Pratt says. "That required a very different mindset as we set out to develop the campaign and establish what metrics would align with changing behavior. A sales-driven campaign is much clearer, but what was the end game to changing behavior? Ultimately, we're trying to inspire people of any age, gender, ethnicity, geography to enjoy the outdoors, so that has really played out across all of our marketing channels."

One key insight Jack Morton found was that the majority of L.L.Bean's audience was held inside by their traditional, office-based desk jobs. Not surprisingly, they also found that 86 percent of indoor workers would like to spend more time outdoors during the workday.

That insight led L.L.Bean to set out to change how—and where—people work. Last summer in New York City's Madison Square Park it opened an outdoor co-working space, designed with group and individual work areas. The experience then hit the road over six weeks with stops in Philadelphia, Boston and Madison, WI.
Creating a Conversation
The team created a conversation to inspire a movement to get the outside into workdays with earned PR impressions as a primary metric to success, as well as social engagement and digital interactions like web traffic and video views. Impression data was collected through several media monitoring platforms for print, digital and broadcast media and then compiled in-house.

"Increasingly in brand engagement we're keeping a really close eye on PR impressions and social engagement," Burke Pratt says. "We ingest all of the data and then dial that up to a dashboard that tells that narrative of what this campaign is doing in response to the objectives we set out for," she says.

Social chatter about the campaign was 4.4 times higher than the industry average. USA Today, the largest newspaper in the country, picked up the story on its front page. And a January 2019 New York Times article cited research from L.L. Bean's survey in an article titled, "The Next Frontier in Office Space: The Outdoors."

"[We wanted to know if] people were actually spending more time in the outdoors during the workday and we were able to answer that with a profound yes," Burke Pratt added. "Based on our surveys of participants across markets, 95 percent of respondents reported that they were more likely to take their work outside in the future."
A critical element in understanding all the metrics was building a large enough volume of data to roll in to an attribution model in partnership with the marketing mix attribution team.

"We are now in the early stages of being funneled into the attribution model," Burke Pratt says. "That is critical input to all of our planning, both our content and media planning. For my work in particular, we're just starting to get those readouts as we do bigger campaigns like 'Be an Outsider at Work' because those larger campaigns have the volume of impressions that we need to show up in the model. That's going to really inform how we see an uptick in our web traffic and what the impact is on our retail stores. We can also see how that that affects the response to the brand when we pop up a mobile selling activation, or social campaign in a given market." (For more on L.L. Bean's measurement strategy, click here.)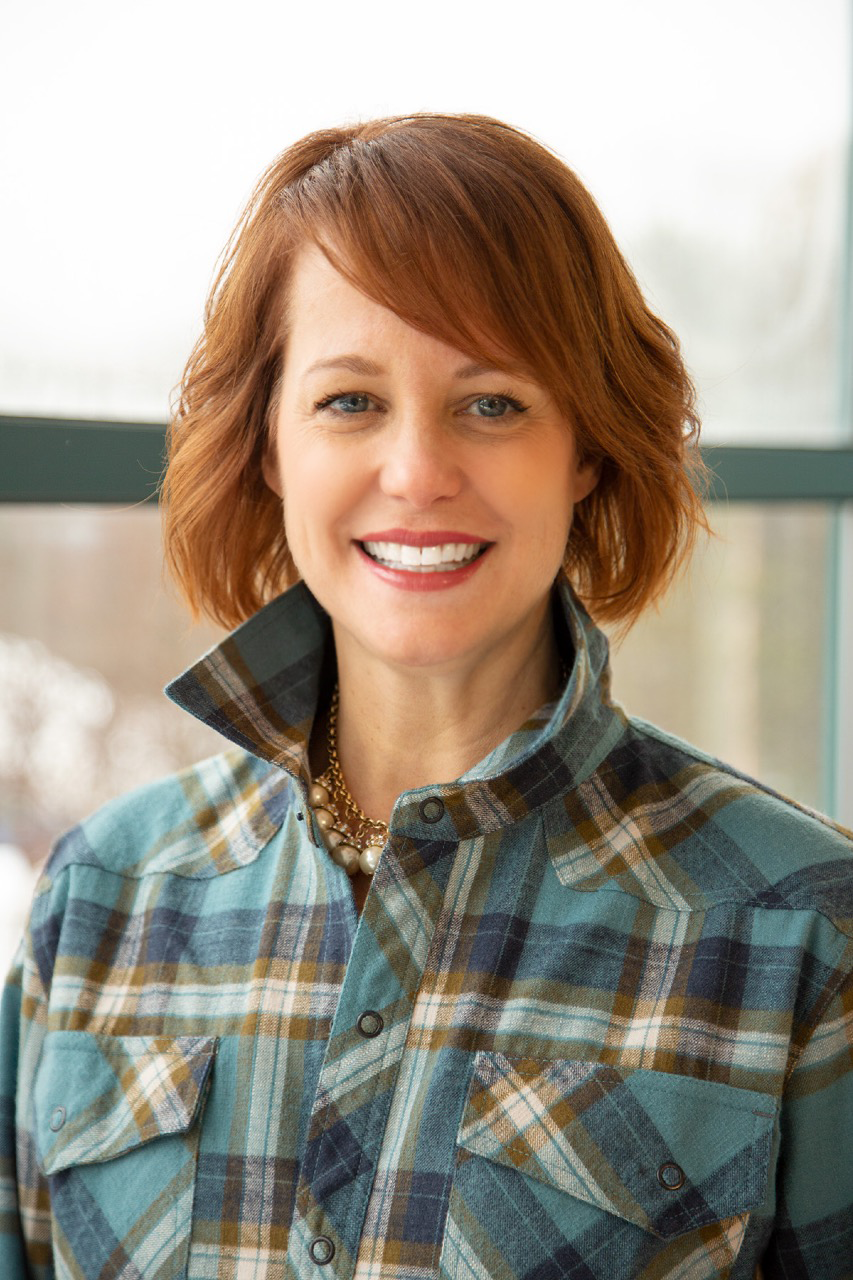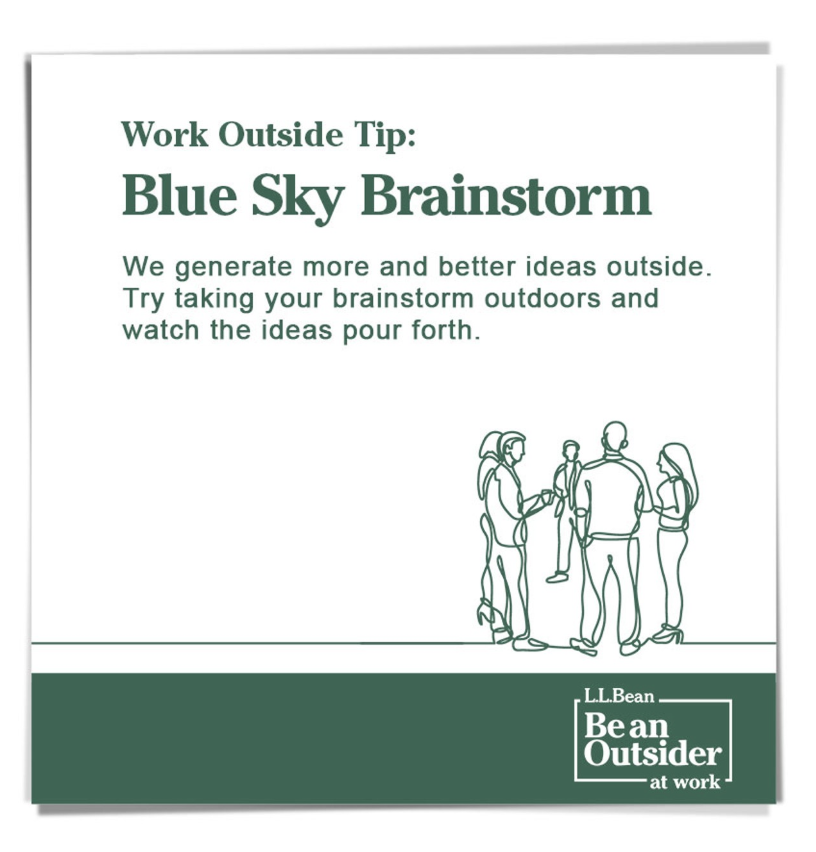 Borrowed Time
Careful event tracking helps mortgage software firm Ellie Mae plan next steps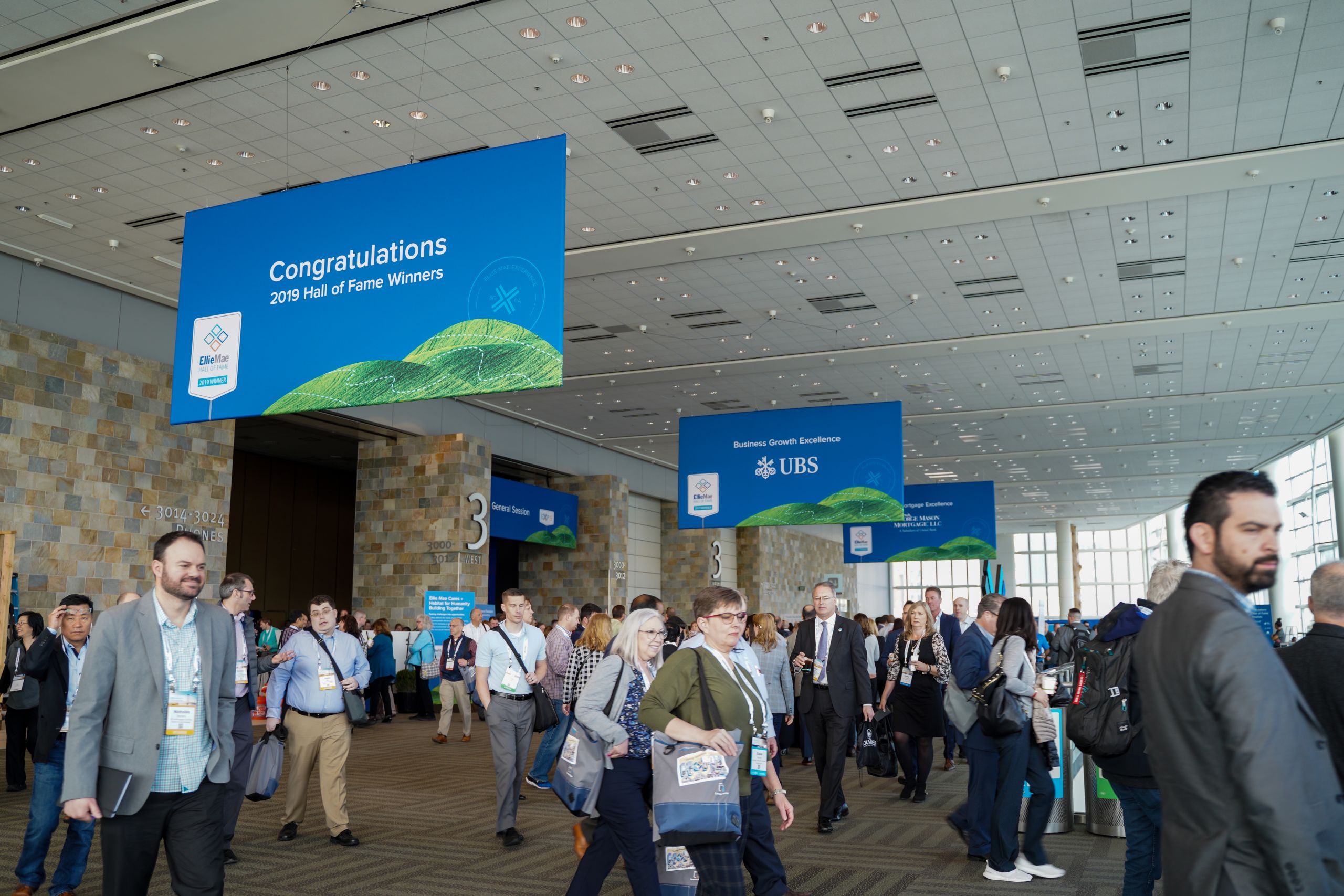 Why They Are a Master of Measurement: Tracking what attendees do at events and how that impacts purchase behavior enables Ellie Mae to plan their next marketing moves.

Close analysis of activity before and after events enables Ellie Mae to track the impact on engagement with the brand, and subsequent conversion.

Ellie Mae is a B2B software provider for lenders in the home mortgage space. The target audience includes mortgage lenders, credit unions and mortgage banks. It's an enterprise software sell, so many people are involved in the decision-making process, including the CEO, the CIO, the compliance team and the IT team. The sales cycle depends on the size of the institution—a large bank might be one to two years, while a deal with a smaller broker could close in a week. The retention rate is high; once a firm settles on a software solution, they tend to stick with it, because of the complexity of the installation.

"Getting them to change is a very big move, so we really need to try to be in front of them and be top of mind when they start looking," says Susan Beermann, CMO of Ellie Mae.

Like many B2B companies, Ellie Mae works hard to crack the puzzle of marketing attribution. "When you look at complex B2B enterprise sales, they can take one to two years, so it's hard to do attribution," says Beermann. "We look at different models, [to see] what was the first touch that turned them into a qualified lead, or the last touch before they converted. By looking at those things differently, you can learn different things, and see what the thing was that hooked and got them in the door, what pushed them over the edge to convert. Different models can be created to weight different touchpoints. If you have 20 people involved in a decision over years, it's a complex process."

The software company takes an integrated approach to its marketing, creating a consistent message across multiple channels. Education and thought leadership are a strong part of the strategy, with content focusing on issues like regulatory changes, borrowing trends, data sensitivity and privacy. Digital channels are the most valuable for the brand, with webinars performing particularly well; Ellie Mae runs two webinars each week, for educational (and lead generation) purposes, attracting two to four thousand attendees.

Live events—such as the annual Experience conference—are also a big part of Ellie Mae's engagement strategy. Over 3,000 customers and prospects attended this year's event in San Francisco, which Beermann describes as many events in one, offering content for attendees at numerous job levels and interests.

Experience featured 10 different tracks, targeting different aspects of Ellie Mae's audience and prospective decision makers, from executives such as CEOs, presidents and EVPs, to the developers working with APIs who are developing extensions and integrations for software, to compliance officers concerned with the latest rules and regulations in the mortgage space. (For more on Ellie Mae's event strategy, click here.)

This plethora of content gives Ellie Mae a strong foundation for post-event engagement. The tech company looks at what conference events and sessions people attended, and sets up ways to keep them informed after the show on the topics and products they expressed interest in. Nurture programs then repurpose content both for attendees and those who were not able to make it to the show in a variety of formats, including social posts, webinars and whitepapers. Keynotes were also simulcast from Experience (1,800 people watched the livestreams) and the recordings are available for customers on-demand.

ROI from Ellie Mae's Experience was measured in a number of ways, including audience growth and satisfaction surveys from the event. "On a qualitative level, we look at sponsorship revenues and registration numbers," says Beermann. "Of the prospects who came, did they close? And if existing customers came, we look at their retention rate and what additional products and services they bought, [in relation to] what they did at the event."

Eloqua serves as the marketing automation backbone of Ellie Mae's martech stack, in tandem with Salesforce. ON24's platform is used for webinar management, and Cvent is deployed for event registration, while CrazyEgg's heat map technology helps track website activity. The company uses a Tableau dashboard to track what sessions people attended at events and see whether that had an impact on products or services they purchased post-event. "It also helps us to target and convert them," Beerman says.

The company also connects with its audience as the title sponsor of the Ellie Mae Classic in Hayward, CA, part of the PGA's Web.com tour. "It creates a wonderful VIP opportunity for customers and prospects," she says, noting that a key benefit of the sponsorship is building the company's brand in the Bay Area as an employer. That ROI is gauged by the number of applications received before and after the event.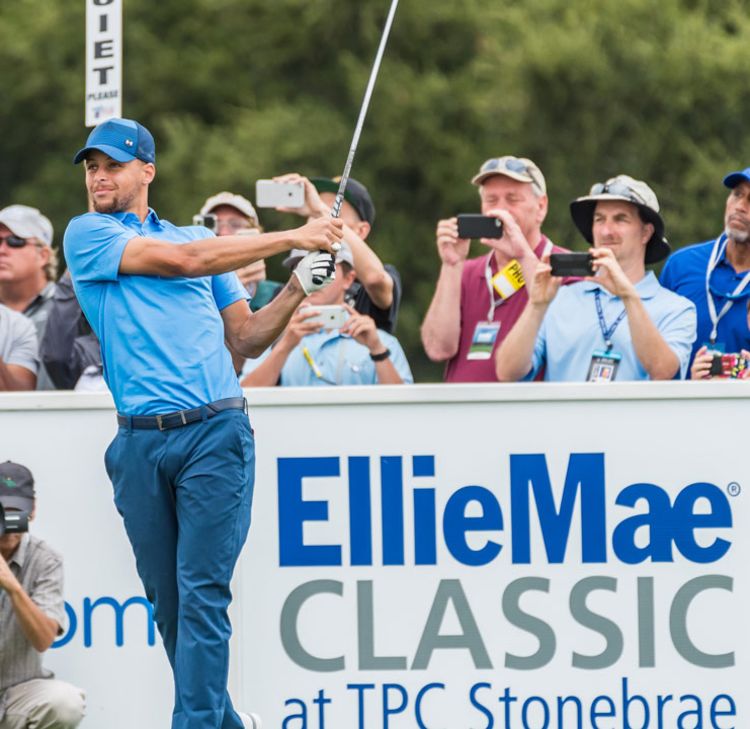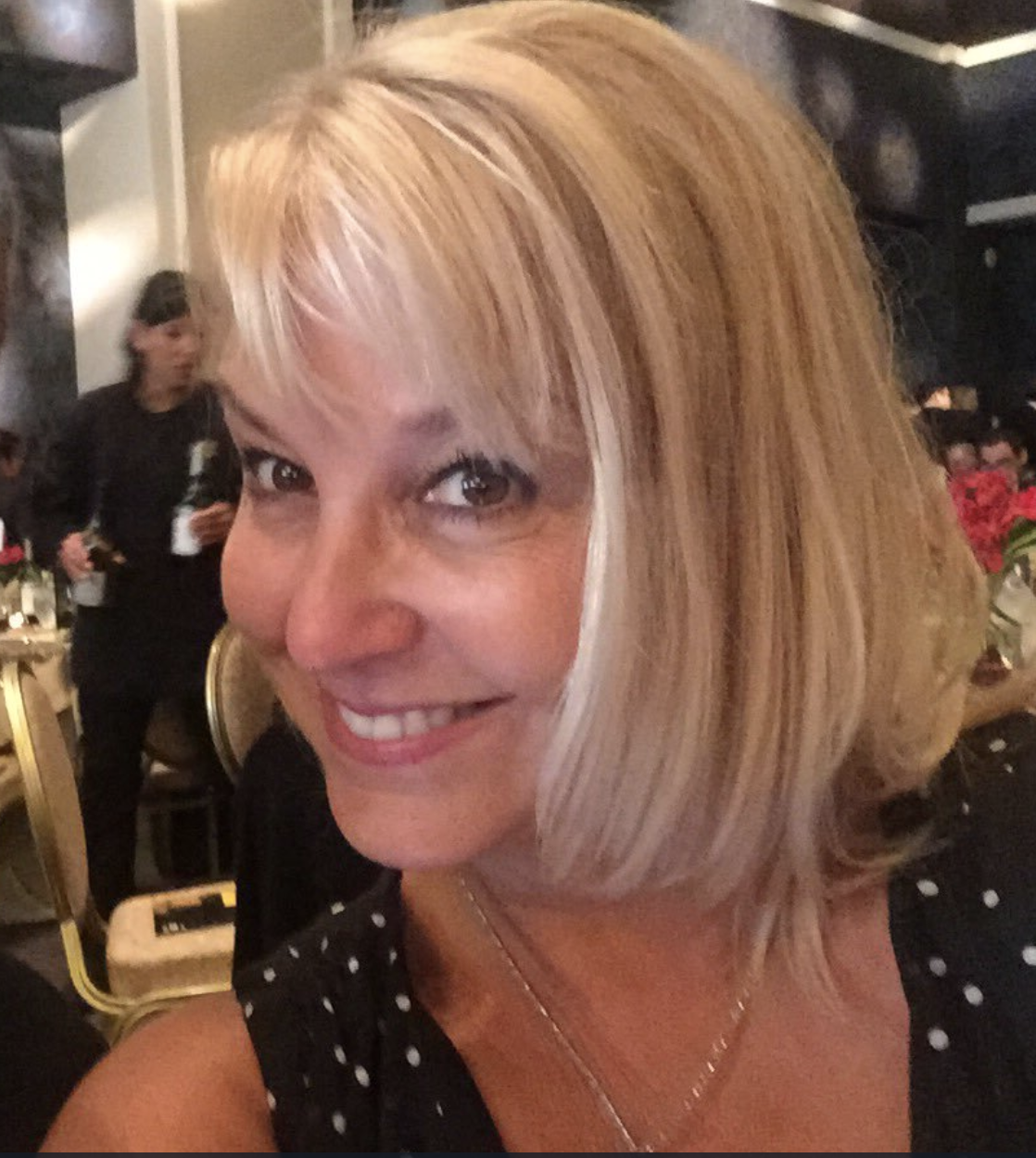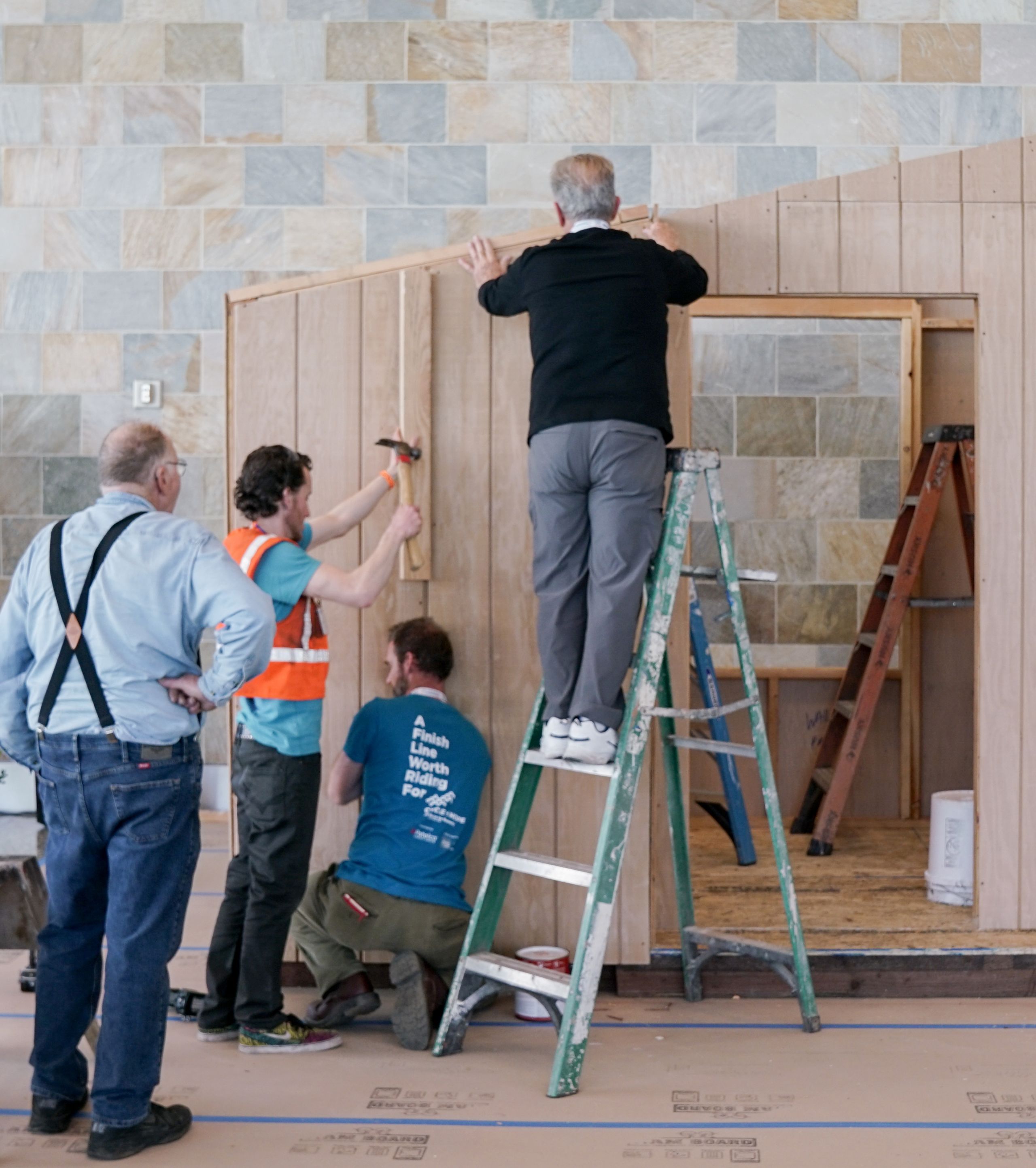 A Spirited Effort
Bacardi doubles down on database analysis to understand the impact of advertising on sales
Why they are a Master of Measurement: Hard work to develop solid measurement tactics combined with people power has landed Bacardi in the top echelon of measurement marketers.

Bacardi markets in the fast lane of spirits brands. It has a diverse distribution network that varies country to country, making its data stream to a consumer's final purchase complex. But that's improving with help from solid measurement tactics and the power of its people.

For the past few years, Bacardi has been tracking regularly and has developed consistent measurement frameworks that look at effectiveness and efficiency, which helps set realistic benchmarks that can be more predictive of growth.

"Measuring campaigns is getting easier and we can measure more than ever before, but it can sometimes be overwhelming," says Bacardi CMO John Burke. "That's why we've invested in building a robust Consumer Insights and Marketing Performance team at Bacardi who work lock-step with our marketing teams and agency partners."

Tools like Google Analytics, social listening and proprietary marketing effectiveness algorithms have allowed tremendous progress to be made in improving the capability to predict results from marketing, and perhaps more importantly, predict the impact of marketing activities on sales. The brand has also doubled down over the past three years on creating its own consumer database and connecting that with the business database.
 
"We are improving our marketing performance capabilities and can track 100 percent of our advertising spend effectiveness," Burke says. "We also have a growing understanding of its impact on sales and brand health. But remember, it's as much about understanding the quality of investment and its effectiveness, as it is the efficiency."

The Power of People

Bacardi has undergone another revolution in the past year on its approach to measurement. Teams are tasked with adopting a founder's mentality and running the business as if it was their own. Teams are trained in a consistent approach to measurement to have one powerful common language to unite around.

"We celebrate equally people who deliver strong proven results and people who identify the things to stop doing in order to free up investment for the things that are delivering better results," Burke says. "You can't underestimate the power of your people."

The Bacardi Rum brand is one example of a brand that is comfortable flexing its test-and-learn muscle with new channels. Over the last few years a number of innovative digital campaigns have debuted with Spotify, Instagram and Snapchat.

In the U.S., Bacardi Rum's "Do What Moves You" was its largest ever integrated campaign with ATL, digital innovation, partnerships with the likes of Spotify, artist collaborations, PR and experiential activations, allowing the brand to connect with consumers both online and offline. It uses marketing mix modeling—a proprietary algorithm that combines all of its marketing activity, pricing and competitive activity results with its business results to understand what's working and what's not. 
"Because we've been consistent year on year, in Bacardi's case, we were able to use the previous year's data to help improve the quality of our creative, media placements and innovation in digital to ensure we generate more noise at every touch point to drive increased brand desire and ultimately, purchase," Burke says.

The campaign realized 20 percent greater effectiveness in 2018 versus the previous summer's activities.

In general, Bacardi focuses its efforts on two seasonal campaigns per brand, per year. More and more however, it is working toward being reactive to culture. Most people don't realize that the average person purchases only 1.2 bottles of spirits per year, so it's important for the brand to be on and engaged during key moments in its consumers' lives.

"We can plan ahead and measure the hell out of the seasonal work we do to deliver awareness and consideration, but we also rally around proactive or reactive ideas that can help us better embed our brands into the cultural conversation," Burke says. "And while data processing speeds are improving, they're not as fast as we like and this affects our ability to respond. We are not yet at a real-time view of the business like most digitally native businesses. If we could only know when a cocktail is made with one of our brands!"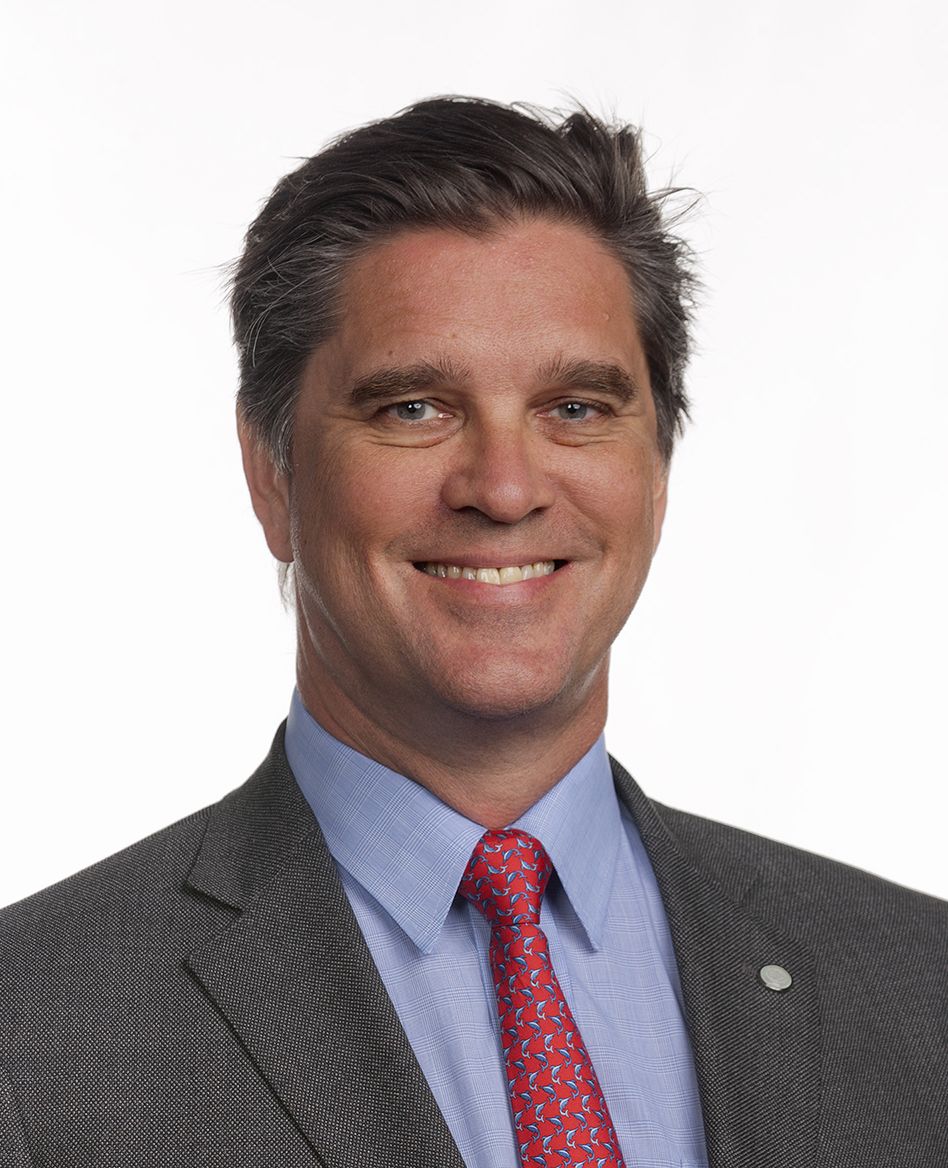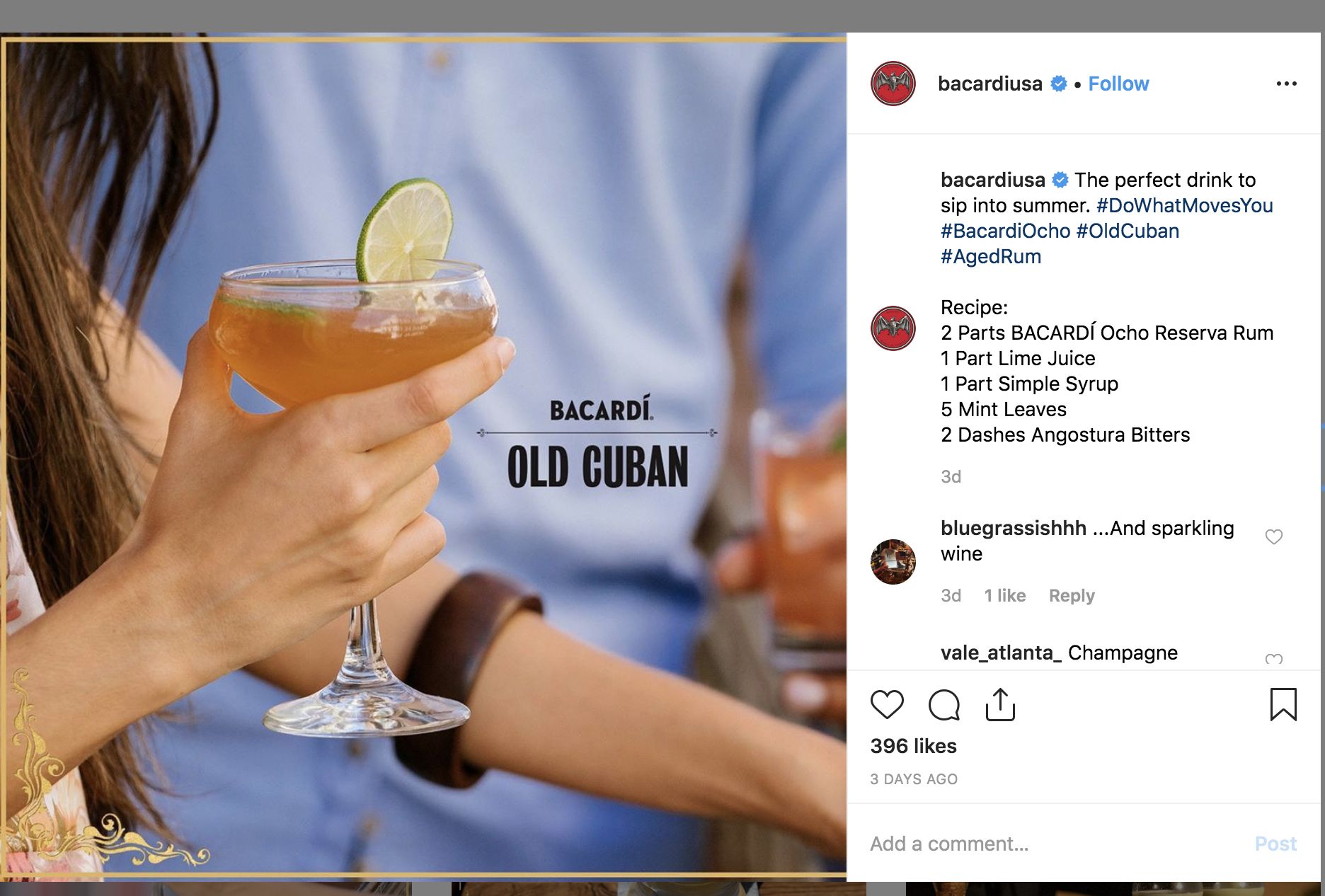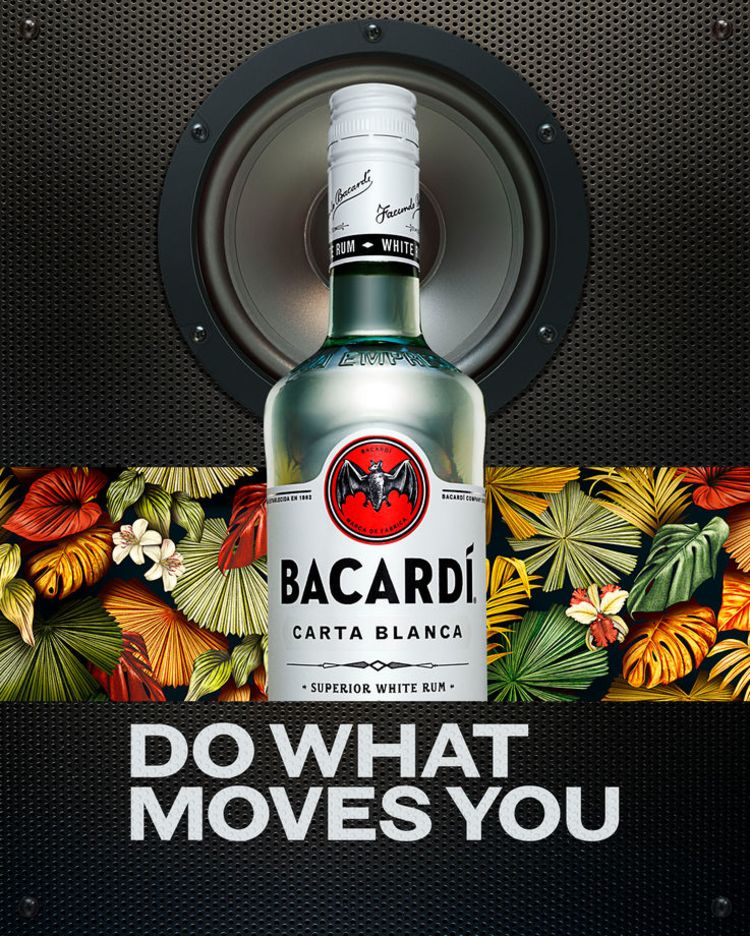 The Key Ingredient
With a limited budget, Filippo Berio is finding the recipe for marketing ROI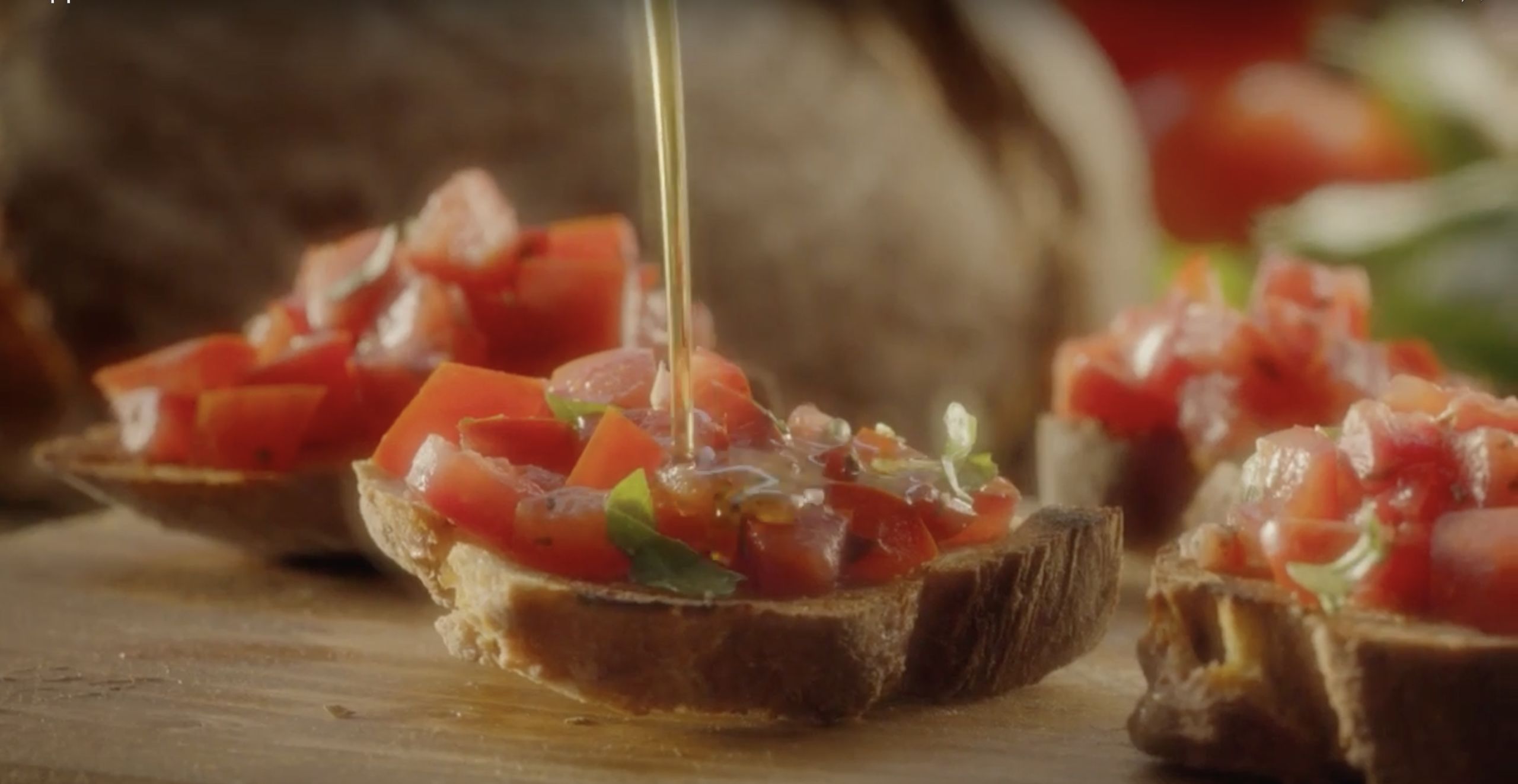 Why They Are a Master of Measurement: A focus on increasing not only brand but sales lift enables the olive oil brand to target effectively.
Careful tracking of sales lift is helping Filippo Berio better target marketing and maximize spending.

"We have lot of big goals and little budgets," says Meghan Boyd, brand manager at Filippo Berio Olive Oil. "So we have to be really focused on how we spend our money. We focus on what will move the needle to a sale. Brand lift is important but sales lift is the one everyone wants to have their finger on."

The brand is using a combination of social, mobile and connected TV campaigns to engage young olive oil buyers. This spring, it ran a six-week test of ad placements on services like Hulu and Sling to drive sales with retail partners. The commercials, which reach viewers with tiered subscriptions on the paid platforms, allow the brand to increase awareness more efficiently, notes JoAnn Abbate, executive director, digital strategy at Colangelo, which works with Berio. 

"Then, we can retarget viewers who saw the ads on desktop and mobile," says Abbate. "And we're relying heavily on mobile, interest targeting and geofencing—if we know they are in-store, we can hit them there."

The campaign used transactional POS data to target people who are already in category and are known buyers of olive oil. Known buyers of Filippo Berio were suppressed in the campaign, which is positioned to drive people to learn more about the brand, rather than just pitch a one-time offer.

The video spots, themed "Just Add Passion," show a recipe being created, but with a twist: the recipe is shown in reverse. The first shot is of the finished dish, and the last shot is olive oil being added to the pan.

"Olive oil is a dish starter, so when it goes backwards, it lands on us," says Boyd. "It allows people see a cooking video in new way, which was impactful."

Links in social media take viewers of the videos back to the website for recipes and more offers. Facebook is a top social channel for the brand, which is focused on growing its Instagram presence. Content in social ranges from recipes and links back to the main website, to partnerships with influencers. When thinking about Filippo Berio's target audience, demographics are taken into consideration but there's more of a focus on creating a multidimensional profile that also includes psychographics, including a passion for cooking, media consumption and where they shop.

"We're always trying to figure out how to stand out, because we have so much competition in recipes, but we don't have the budget of Kraft or Betty Crocker," says Abbate, noting that popular campaigns with a long tail (such as "Power Salads"), are repeated if they perform well over time. "We're always trying to break through the clutter in social, and give users something of value, so they connect and stop scrolling."

In mobile, Berio strives to be where the customer is when they are making purchasing decisions. This includes strategies like a partnership with the Epicurious app; when someone walks into a store, they might get a push notification about a recipe they saved, along with a message from Berio. "We borrow audiences from people with greater reach than we could ever get," notes Abbate. "We're seeing a lot of activity on mobile."

Because olive oil is such as competitive market, paid search optimization is crucial for the brand. "We're trying to intercept people in the market during their consideration phase," says Abbate. "We routinely have five or six campaigns under the Berio umbrella and we've been optimizing for a number of years."

The brand dials up or down its paid SEO efforts depending on performance and conversion rates. The key is creating brand awareness; some consumers put in generic olive oil terms, while others are searching health benefits of the product and Mediterranean diets. "Those are really high-quality traffic [generators,]" says Abbate. "Most of our best terms, quite frankly, don't have Filippo Berio in them."

One of the key benefits of paid search is that you can see the results right away, unlike other media. "I think one of the biggest problems is that certain areas can still be a mystery," says Boyd. "In social the algorithms make it hard to get reach and grow, so we have to pay to play. Which is fine, but it makes it harder to figure out what is working and what is not."

"Engagement and shares are interesting, but you really want to know if you've increased awareness and driven sales," adds Abbate.

Initial results for the connected TV tests have been promising, and depending on the results, the campaign may expand in the second half of 2019, says Boyd. "We want to increase awareness beyond the East Coast. We're really strong in the Northeast, but we want to get individuals past the Mississippi River or down south to be more aware of us. A similar campaign targeting them would be great."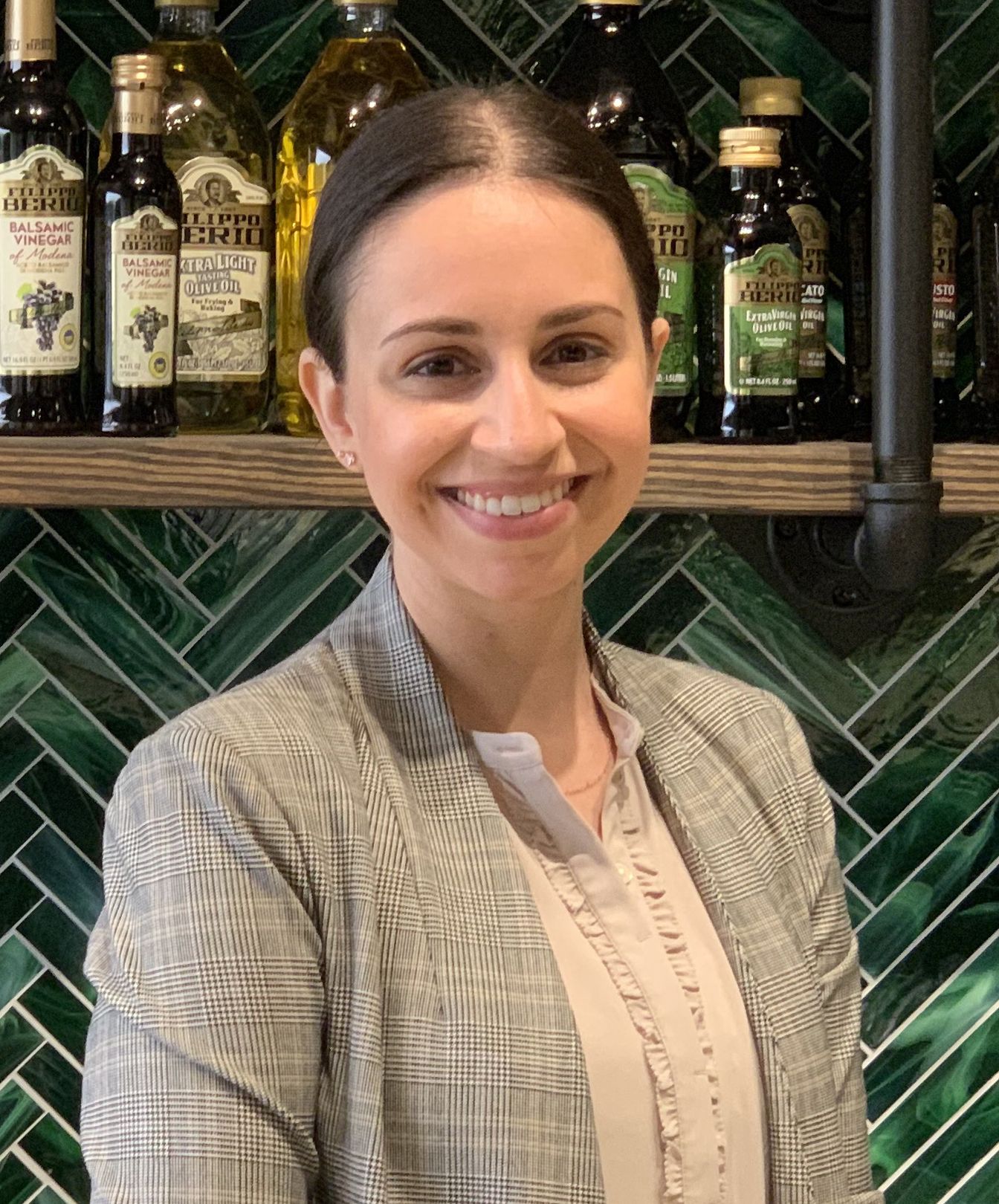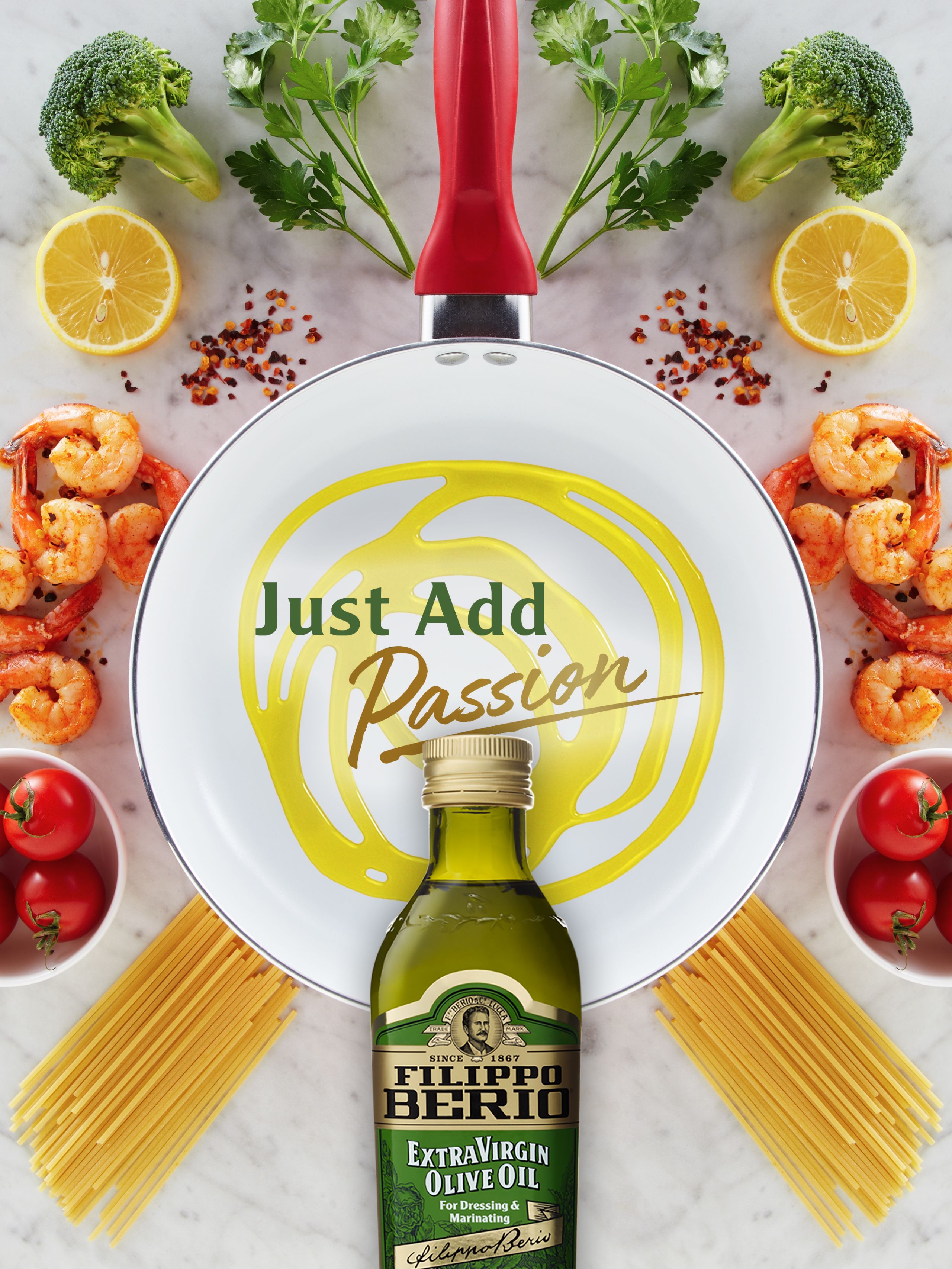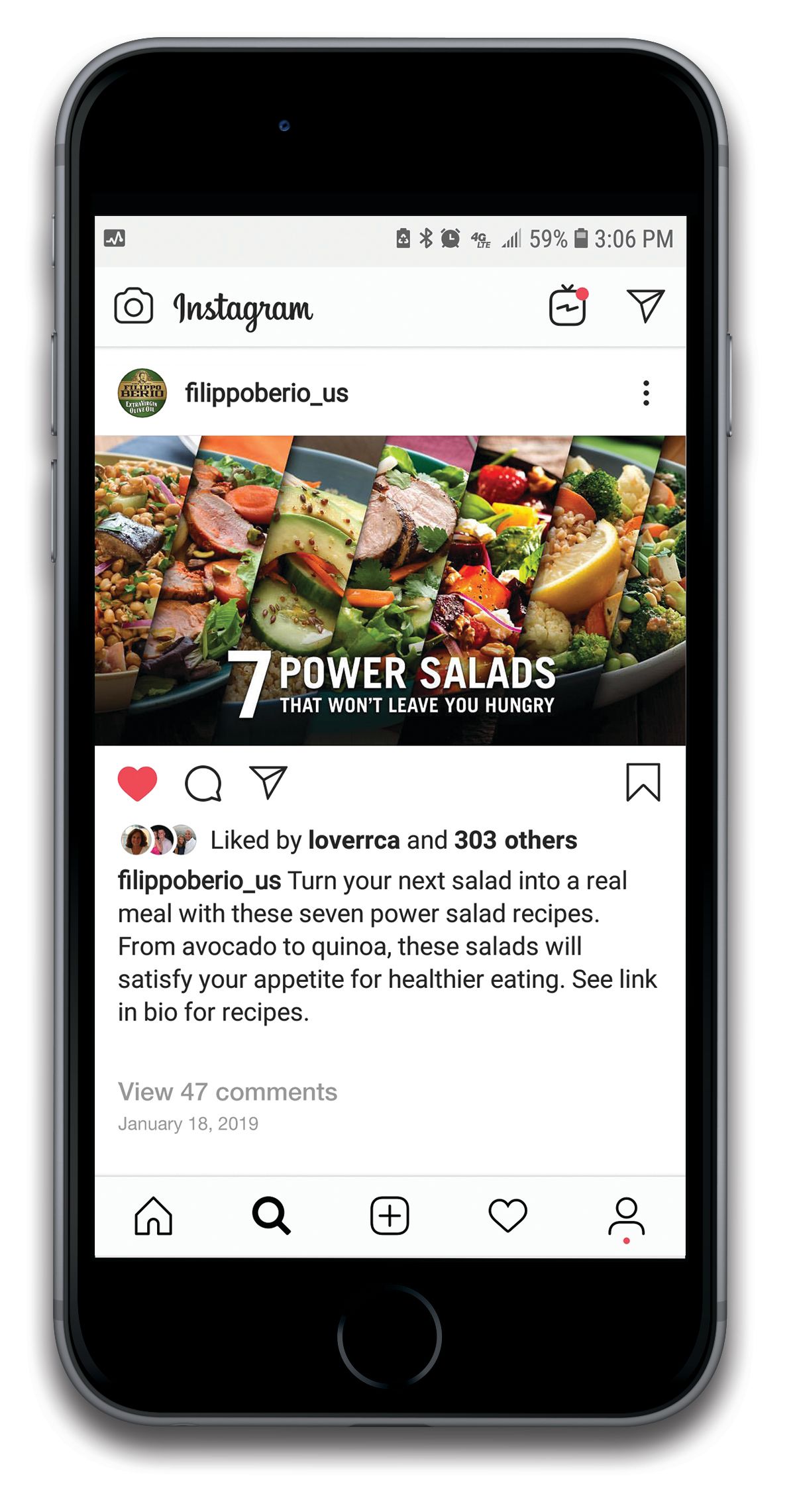 Toy Story
Eaton finds success in playing with IT pros—and speaking their language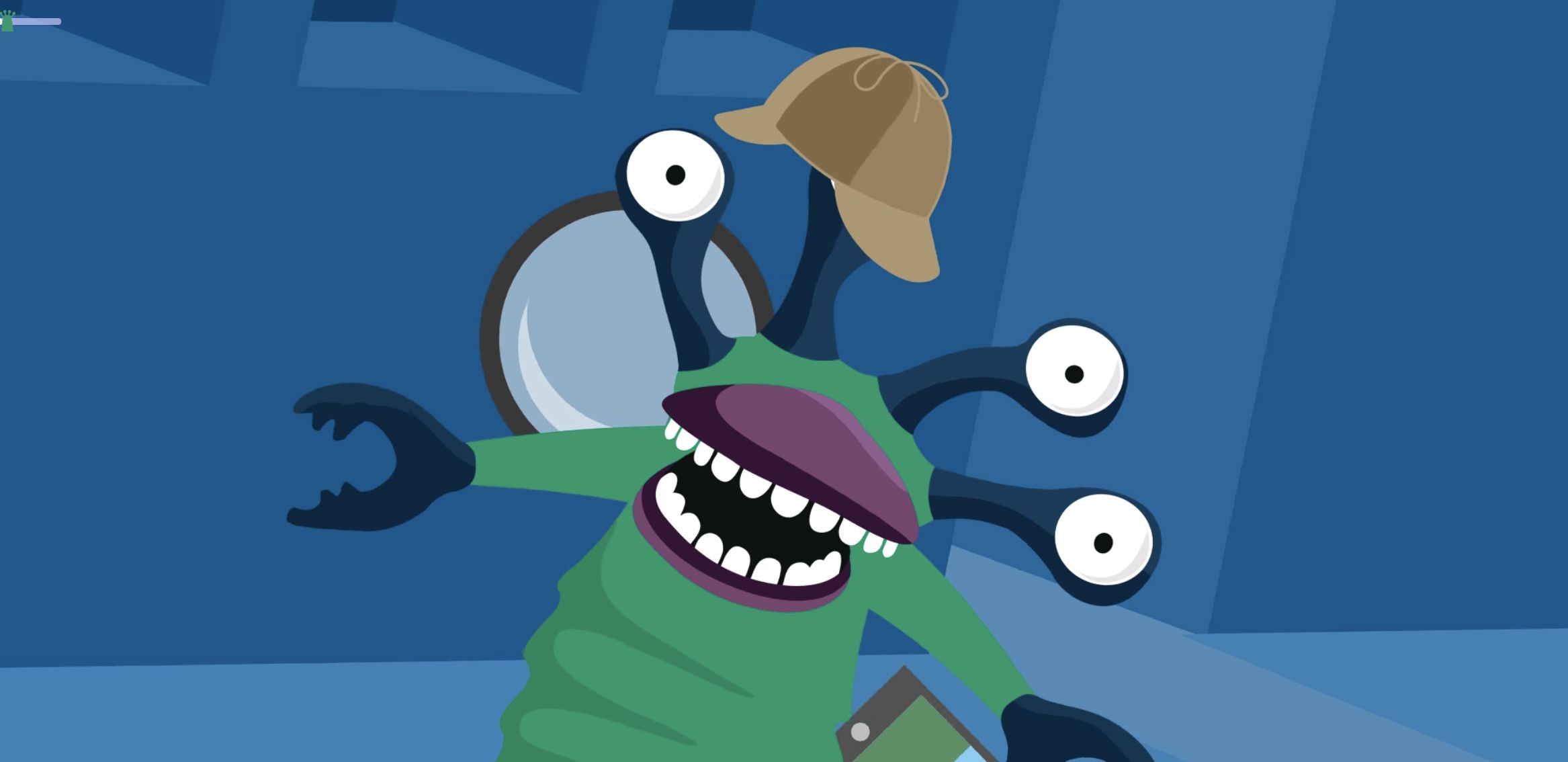 Why They Are a Master of Measurement: Gamification led to a "Big Bang" in engagement with IT pros, increasing brand awareness over 5X

Power management isn't necessarily funny business, but Eaton found that using toys and humor got IT pros talking—and buying.

Eaton is a global manufacturing company for power management solutions with nearly 100,000 employees. Products include power quality, battery back-ups, power distribution, and power strips.

The brand markets to two distinct audiences, says Molly Miller, digital demand and campaign manager. Interactions with enterprises with giant data centers—such as Facebook, Amazon or Google—are relationship based, because they understand the serious nature of their power needs and know Eaton. While their large systems may last 20 years, they know to budget to replace them when needed, because they are the backbone of their business.

On the flip side, for small to medium sized companies, power is an afterthought. These IT pros are in the trenches and are tremendously busy. Their days run the gamut from backing up systems to server maintenance to dealing with people who spilled coffee on their keyboards. For smaller products, many SMBs just wait until their system dies and then jump online to replace as needed every three to five years.

"Back-up power supplies are literally as exciting as they sound—we're a challenger brand, and it's tough to stand out," says Miller. "For this group, power is an afterthought, and this group is where we struggle."

Eaton's main goal with this audience is to present itself as the brand that understands and "gets" the needs of IT pros.

"They're often the unsung heroes in their organization, and they're overworked and isolated," Miller says.

Because Eaton has taken the time to better understand its target audience, market share has grown from three to 17 percent. The secret weapon? Eaton discovered that taking a dry topic and injecting humor and personality into the process delivered a win.

The typical IT professionals' workspace isn't the pristine environment seen in stock photos. Many IT pros decorate their areas with toys and pop culture memorabilia to liven up their day. And, they often have a touch of Sheldon Cooper-esque wit in their DNA.

"Now, we feel like we're old pals with these people, but seven years ago, we didn't understand how heavily marketed to they were, and how snarky they were," says Miller. "We assumed that they cared about our product, and we know now that that is not the case. We see now that we need to talk to people how they want to be spoken to."

To learn the language of IT pros, Eaton took to IT social network Spiceworks. Rather than trying to hard sell there, it listened, asking opinions and engaging in real conversations to get to know people. "Social media watering holes have been very useful to get to know them on a one-on-one basis," says Miller. "They're very snarky but once they get to know you they will embrace you."

Eaton knew if it wanted IT pros to engage with the brand and fill out forms to download a whitepaper or a brochure, it needed to be worth the effort. Through on-site visits with prospects, they saw again and again that IT pros decked out their workspaces with toys.

"We saw over and over desk toys like the ones that ended up in our campaigns," says Ben Grossman, SVP, group strategy director at Jack Morton, which worked with Eaton on the creative. "It struck us as funny that they all have this 'geek' space that was cluttered with fun stuff as well as work stuff."

So the brand rolled out a campaign whose central element was a series of desk toys. Each campaign element gave the toys personalities and make them the voice of the brand across multiple channels, in banner ads, print, gamified experiences, social media, email and even at trade shows.

However, the toys aren't merely shills for the brand. Devil Duck, for example, is more likely to make a humorous dig rather than promote the brand. Each toy has its own personality, and helps IT pros see that Eaton identifies with their pain points.

Every spring, the desktop campaign is refreshed to play on pop culture trends, with a new game for IT pros to play. This year's outing Ticket of Terror plays on the "horror" of a massive amounts of help desk tickets. In the game, Zerg, an evil old retro computer comes to life, and a desktop detective helps the IT pro solve thecrime.

Eaton measures the success of the desk toy campaign in a number of ways. Lead nurture data is fed through Eloqua and via Tableau Eaton can see a real time view of what is happening in the campaign. A custom homegrown CRM tool helps follow new contacts from initial form fills through email nurture programs. Google Analytics is used to analyze web analytics, and native analytics packages within social platforms like Facebook and Spiceworks are used to track social metrics.

Eaton looks at how prospects move from playing the game through the lead nurture program, and uses implicit and explicit lead scoring cues to see when a prospect is ready to be passed along to sales. Success is measured against sales pipeline and previous years campaigns, since the buying cycle can be three to five years out.

Brand familiarity is also a key way success is judged, even though the higher ups might just want the focus put on market share and leads.

"In the beginning, when we said we need to drive familiarity and brand awareness, that's not necessarily what the head of the business unit wants to hear," says Miller. "They want to see the numbers and the dollar signs. But over the years, they've grown to trust us and understand that [lack of awareness] that was the main inhibitor. It's nice to turn our internal skeptics into supporters."