The world has become a lot more social while distancing.
For scores of small- and medium-sized businesses, social media platforms have become the primary means of communication with consumers, customers and prospects during the COVID-19 pandemic. And those platforms have taken note.
TikTok, for instance, is courting SMBs with a self-serve advertising platform and $100 million in ad credits. Facebook, though currently feeling the effects of an advertising boycott for its hate speech policies, doled out $100 million in credits and cash at the start of the pandemic to support small businesses. And WhatsApp introduced a new chat-with-a-business feature using QR codes this week.
Meanwhile, brands are leveraging social platforms to engage with consumers—and often for free, with the goal of expanding audience reach. Check out how Mastercard virtualized its "Priceless Experiences" platform with a Top Golf challenge between two champions on YouTube.
In other news, a recent CMO spend survey by Gartner revealed that 73 percent of CMOs expect the negative impact of the pandemic to be short-lived. But it also reported that 44 percent are experiencing midyear budget cuts, and that CMOs' optimism is at odds with the expectations of their C-suite colleagues. We spoke with Ewan McIntyre, Vice President Analyst at Gartner for Marketers, about why this disconnect is significant and how CMOs should approach economic recovery.
Finally, for B2B marketers seeking ways to pivot, check out these virtual trade booth experiences from Alibaba Group, Fitbit, Gigabyte and Power Integrations. Think: VR tours, 360-degree immersions and on-demand product demos.
Until next week,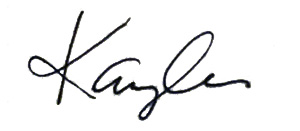 Kaylee Hultgren
Group Content Manager
Chief Marketer
If you would like to sponsor this e-newsletter please contact Dara Brooks at dbrooks@accessintel.com or call (203) 899-8494.