Facebook has had some rough weeks in the past. But this one's up there.
Major brands, from The North Face to Ben & Jerry's to Verizon, have pulled ads from the platform at least for the month of July to protest the company's policy toward removal of hate speech. It's not the brand's first boycott (the Cambridge Analytica scandal, for one), but this protest in particular could be different. Here's what media executives have to say about how this one might play out.
More digital marketing news: In an effort to siphon dollars from traditional advertising platforms like TV, digital players showcased their ad products at IAB's virtual NewFront week. Check out these takeaways and products for marketers, from TikTok's new augmented reality feature to Snap's Gen Z audience claim to Roku's incremental reach guarantee and cross-platform tool.
Social media plays a key role in how many brands have remained connected to customers during the pandemic. We look at how small businesses affected by the COVID-19 crisis can use social media platforms to engage customers as well as platform-specific tips for crafting your keyword usage strategy.
Lastly, we spotlight the winners of Event Marketer's Ex Awards, the best B2B and B2C experiential campaigns of the year—from Chick-fil-A's family-centric holiday pop-up to SAP's neighborhood-themed show floor to the coveted Grand Ex Award clinched by Taco Bell's five-day hotel takeover. Because though the experiential marketing landscape looks vastly different than it did a year ago, it's never too early to take in the creativity, innovation and hard-won success epitomized by these programs.
Enjoy.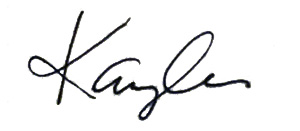 Kaylee Hultgren
Group Content Manager
Chief Marketer
If you would like to sponsor this e-newsletter please contact Dara Brooks at dbrooks@accessintel.com or call (203) 899-8494.