We've entered a new normal of social distancing—and it's forced the marketing community to turn on a dime.
Brands are altering creative to avoid appearing tone deaf or insensitive during this difficult time. KFC suspended its "Finger Lickin' Good" campaign and Hershey's pulled ads with hugs and handshakes in them. Cosmetics companies such as Sephora and Glossier are shuttering stores and limiting classes. And now the sports world is feeling the effects of the coronavirus crisis, with NCAA, the NBA, NHL and the English Premier League all canceling or postponing their seasons this week. (The latter is a tough pill to swallow for this diehard Liverpool fan. Tear.)
For companies grappling with event cancellations, pivoting to digital is a potential solution. Media brands, including Disney, Hulu and A+E Networks, are streaming their advertising Upfront events in place of their usual splashy affairs. If that's an option for your brand, here are four insights for marketers considering going virtual. We also look at how marketers have responded to the crisis through communications. Check out our strategies for crafting responses to customers and employees.
Speaking of virtual, it's an excellent time to prime your digital communications. That includes adjusting to CCPA privacy regulations, which just went through a third revision. We look at the regulation's latest version and what it means for marketers.
A column from VAB this week looks at how CMOs can develop a successful relationship with their CFO. And, since it's one of our most popular articles this year, let's revisit seven digital marketing trends for 2020.
We'll close with something to lighten the mood: Twitter users sharing memes about working from home. Because everyone could use a little refresher on conference call etiquette. We're lookin' at you, heavy breathers.
Stay safe, folks.
Until next week,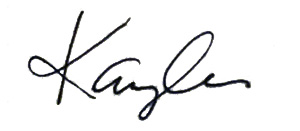 Kaylee Hultgren
Group Content Manager
Chief Marketer