Launching a brand is exceedingly complex. Add a pandemic, and the stakes are even higher. Resonating in the marketplace—one that's been drastically altered by unforeseen events—is critical.
"The longer this virtual world goes on, the more there is a need for data on how brands resonate in the market. Every marketer needs to think about B2B and B2C—regardless of the type of brand that you're developing," says Kristen Lauria, EVP and Global Chief Marketing Officer at Cigna.
We spoke with Lauria about the challenges of launching a new brand, Evernorth, during the pandemic, the ways in which her data and analytics-fueled approach has shaped the brand's strategy and how the company has engaged B2B audiences in an era dictated by social distancing mandates. While you're at it, check out the rest of this year's Marketers on Fire.
The holidays will be here before you know it. But given their atypical nature this year, new strategies for marketing to consumers are in order. Here are three approaches for producing winning holiday campaigns in this new normal.
Lastly, Google recently created new advertising and ecommerce tools for small- and medium-sized businesses. Now, some of those products are becoming available for use. We look at what marketers can gain from Google's new trend discovery tool and optimization capabilities for specific campaign objectives.
Until next week,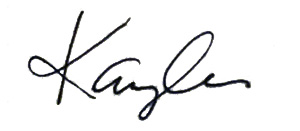 Kaylee Hultgren
Group Content Manager
Chief Marketer
If you would like to sponsor this e-newsletter please contact Dara Brooks at dbrooks@accessintel.com or call (203) 899-8494.