Adaptation is the name of the game.
As COVID-19 cases rise across the country, and communities begin to reverse decisions made to reopen certain businesses as a result, the need for marketers to devise innovative solutions to engage consumers within the confines of their own homes remains critical. Read how brand marketers have connected with consumers during this time, from online workout sessions to gaming tie-ins to virtual concerts, and how others are rethinking marketing strategies as consumer purchasing habits evolve.
Our Marketer on Fire this month is SAP CMO Alicia Tillman. She discusses her purpose-driven marketing approach, the brand's SAPPHIRE NOW event pivot and how SAP has supported customers during the pandemic.
Meanwhile, the content streaming market is getting crowded. NBCUniversal launched its Peacock advertising-based video-on-demand service this week. Read about the new service and what's different about the launch.
Lastly, we take a look at how B2B marketers are approaching digital engagement during the pandemic with account-based marketing, social media and online video.
Until next week,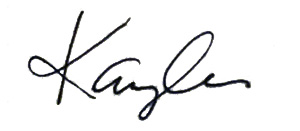 Kaylee Hultgren
Group Content Manager
Chief Marketer
If you would like to sponsor this e-newsletter please contact Dara Brooks at dbrooks@accessintel.com or call (203) 899-8494.