VIEW FROM
THE TOP
20 CMOs sound off on the trends, challenges and
opportunities B2C and B2B marketers face in 2018
What's on the average CMOs mind? A simpler question might be what isn't on a typical CMO's mind.
From digital and social to experiential and TV to budget cuts, lead nurturing, demand gen, disruption and oh so much more, today's CMOs are as challenged as ever with keeping pace with consumers—and setting the pace for their brands. Indeed, any modern marketer can relate to the growing pains and pressures most CMOs are feeling today.
To help you prepare for the fresh challenges that await in the year ahead, Chief Marketer created a rapid-fire master's course in CMO thinking: the 2018 Chief Marketer CMO Roundtable. In it, we gathered more than 60 comments from 20 leading CMOs to find out what trends to watch for in the months to come, where they'll be banking their budgets in 2018 and what campaigns of 2017 really hit the mark.
Ever wondered, "What would a CMO do?" Read on and find out. And have a great 2018.
THE PANEL:
• Jennifer Breithaupt, Global Consumer CMO, Citi
• John Burke, CMO and President, Bacardi Global Brands Limited
• Emily Callahan, CMO, ALSAC/St. Jude Children's Research Hospital.
• Russ Findlay, EVP and CMO, Hiscox
• John Harmeling, CMO, Grant Thornton
• Kristin Lemkau, CMO, JP Morgan Chase
• Richard Loomis, CMO, The Nature Conservancy
• Kathy Mayor, CMO, Carnival Cruise Line
• Peter McGuinness, Chief Marketing and Commercial Officer, Chobani
• Simon Mouyal, CMO, Medidata
• Matt Preschern, EVP and CMO, HCL Technologies
• Eric Reynolds, SVP and CMO, The Clorox Co.
• Andrea Riley, CMO, Ally Bank
• Tony Rogers, CMO, Walmart
• David Roman, SVP and CMO, Lenovo
• Antonio Sciuto, CMO and EVP brands, Nestlé Waters North America
• Kevin Sellers, CMO, Avnet
• Roxanne Taylor, Chief Marketing & Communications Officer, Accenture
• Lili Tomovich, CMO, MGM International
• Meredith Verdone, CMO, Bank of America
What are the biggest marketing trends you see for 2018?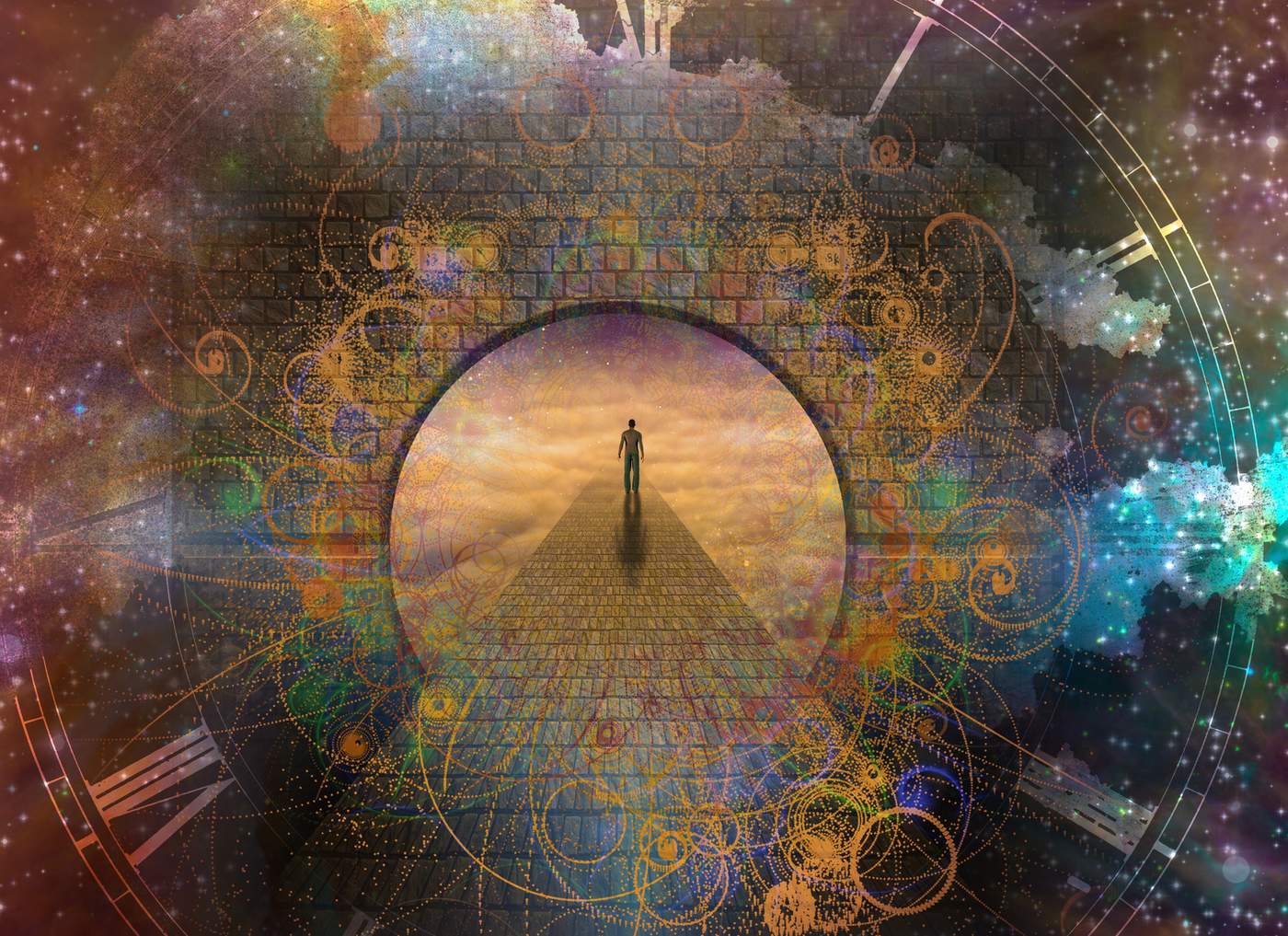 MEREDITH VERDONE, BANK OF AMERICA: Most social activity is done on mobile, and we're seeing that as the number one activity for consumers. Recent data shows the average person spends three hours a day on social—that tells us that this is a place to be. Social plays a huge role in our marketing mix and is connected to other channels. We're also seeing a notion of rise in "sequential storytelling"—we want to make sure we're telling our brand story in a way that is not being redundant, and will engage consumers.
ANDREA RILEY, ALLY BANK: Like most marketers, our mix has really shifted fairly significantly, with over 80 percent of our budget now being spent in a variety of digital media. From a TV standpoint, we use a very focused strategy around live viewing, to be in front of customers in live programming where they really can't ad block or skip through the commercials. And then once Ally becomes top of mind, it is really all about driving them to a digital experience. We're also seeing a trend in utilizing social media as more of a conversion channel, not just as a place to get fans and followers, but as a place to really deliver personalized messages where consumers can engage with us on a one-to-one basis.
PETER MCGUINNESS, CHOBANI: Telling authentic stories is part of being a modern brand that people have an affinity with. It's a tapestry of things that we're using. We've launched our third café, our Chobani Foundation is contributing to hurricane relief, we're paying it forward to help other natural food start-ups—we just launched our second incubator class for seven companies. All of this is being seen by people and documented. We use a lot of experiential marketing, we utilized paid media, we used a ton of PR and corporate communications to really dial up brand differentiation and consumer affinity. We will end the year growing four times the category and we actually spent only one third to half of what our competitors spent, depending on who you look at. I was very proud of this year.
KATHY MAYOR, CARNIVAL: We're working to reframe doing marketing in a digital world versus doing digital marketing. As our customer patterns evolve in terms of content consumption, interaction interfaces, frictionless commerce and community sharing, we have been testing and learning our way to meet them where they are.
JOHN BURKE, BACARDI: The rapid evolution of new communication tools and models. You have to embrace the fact that it's not going to slow down. Broadcast media is trending down, but probably not at the rate we might anticipate in several markets. There is still a time and place, but you need to be mindful of what you choose. Use [broadcast] as a sales driver or use it to build equity. And if you're trying to build equity, then it better be epic.
SIMON MOUYAL, MEDIDATA: In my space, I think creating communities for better engagement is the next step. We need not only to engage with them at trade shows and online, but make sure there is relevant content we can feed to them all year long. We're also thinking about account based marketing—being more personalized in demand gen and more predictive about buying behavior is critical.
EMILY CALLAHAN, ALSAC/ST. JUDE'S: The CMO is being more fully integrated into all aspects of an organization. That's not surprising, given the way the world communicates today. You see the CMO cutting across more silos and being a more integral part of the all aspects of an organization and being at the center of the business in ways they were weren't previously. And I'm greatly encouraged by more and more brands—and some of the big brands—talking about being a force for good or focusing on more purpose-driven conversations. The potential to impact people's lives is powerful.
TONY ROGERS, WALMART: There is a big broad transformational change in consumer behavior. Technology has quickly and radically changed the importance customers placed on time. We have to stay true to our purpose to help customers save money and we have to evolve to make shopping quicker and easier. Change is an ongoing journey. It's something you have to commit to. It's an evolution and it's really, really hard. But when you stop evolving you become a dodo bird. We all face a very serious reality as businesses, as brands in society and as marketers—evolve or perish.
ANTONIO SCIUTO, NESTLÉ: Trends we see include the shift in consumer preferences toward health and wellness combined with the digital revolution changing everything we do. Consumers are increasingly conscious of what they're eating and drinking and bottled water has become a part of that healthy lifestyle. This is a tremendous opportunity for us and this increasing demand from consumers is driving us to continue to expand our portfolio of healthy beverage choices, including premium and sparkling water.
RICHARD LOOMIS, NATURE CONSERVANCY: Consumers are demanding that their brands have a voice and take a position on political, social and environmental issues. Sustainability is becoming a differentiator—it is a new business mandate, as companies recognize that their practices have a direct impact on nature.
KRISTIN LEMKAU, JP MORGAN CHASE: The industries we're in are being disrupted and the practice of marketing and advertising is being disrupted at an even faster pace. The days when you can call your ad agency to make that one epic 30-second spot and call it a day are decidedly over. Today's CMO has to be many things:, psychologist, data scientist, media planner, technologist, media buyers and revenue producer. We have to reinvent and figure it out and it's exhausting. It's all being led by a seismic shift in media consumption. We've gone from two options to 300 cable channels with people surfing around to a world with infinite choice across multiple screens.
KEVIN SELLERS, AVNET: Digital is a huge deal, because it's not just a channel. It's a threat and an opportunity, and harnessing the potential of digital is vital for our survival. In many ways we're playing catch-up on that. Digital tools are creating ways for brands to differentiate themselves and it's a big business model change. You have to create your opportunities.
DAVID ROMAN, LENOVO: Next year we'll be figuring out how to use AR as a marketing tool. We recently launched Jedi Challenges, an AR game. Next year, we're going to see a proliferation of things like this. How can we use it to tell our story? AR is an experiential opportunity without having to be in person. It's truly immersive and compelling.
RUSS FINDLAY, HISCOX: While there has been a fair amount of talk about it, and it is overhyped, people are starting to [try to prove] the value of augmented reality and virtual reality in the marketing world. More and more companies are starting to see the value of interaction than ever before.
What are your brand's
biggest marketing challenges
or pain points?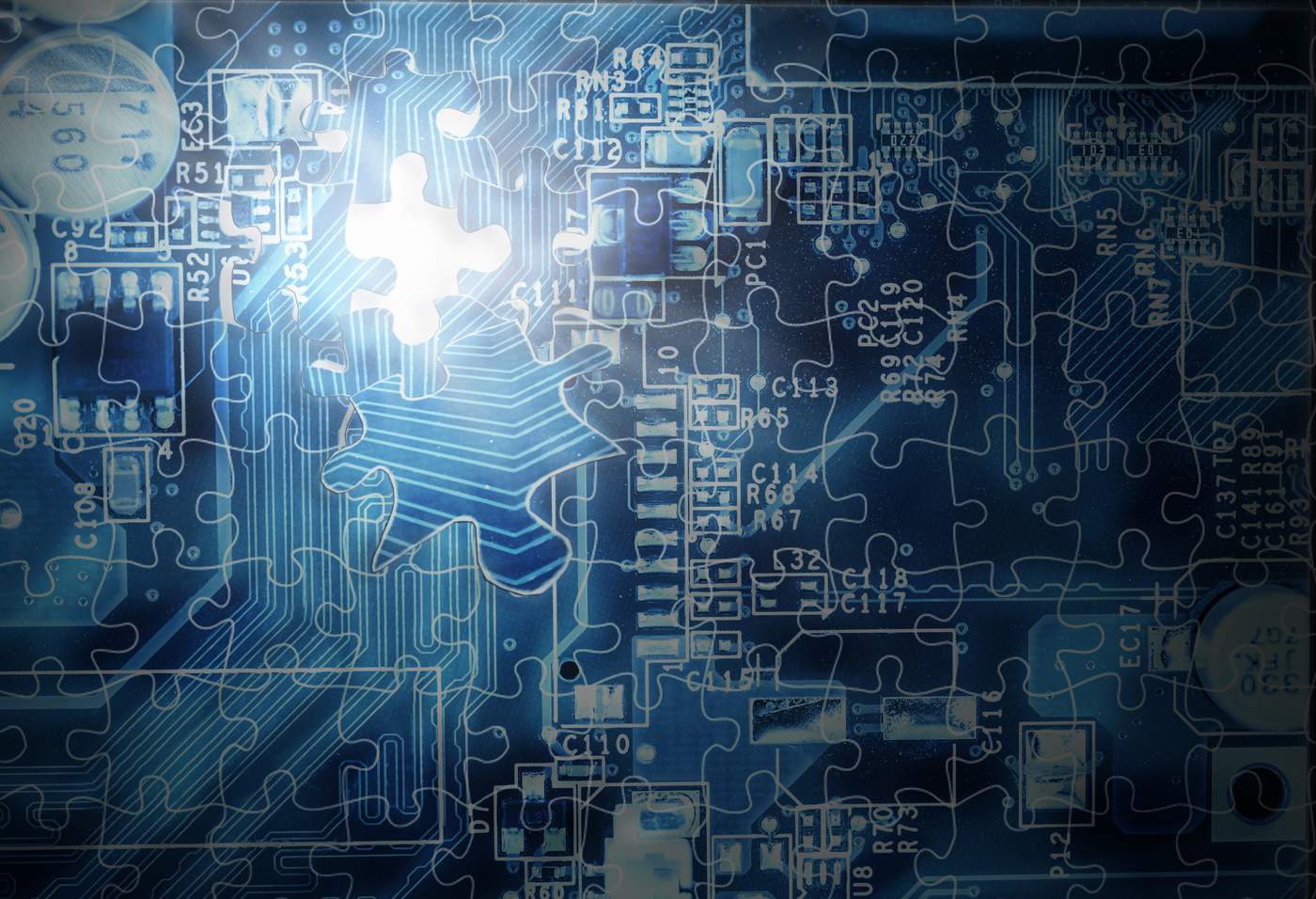 DAVID ROMAN, LENOVO: We've put a lot of emphasis on driving our individual products. We're in the PC space, we're in the smartphone space, we're in the enterprise service space. We need to try to bring things together more, looking at [our market] not just from a product-centric standpoint but from a customer standpoint. How can we make Lenovo more relevant as a brand and tell more of the Lenovo story? That's key for us.
KEVIN SELLERS, AVNET: We've been going through a substantial transformation as a business, with a massive reorganization and a shift to digital. From a marketing perspective, there's [the challenge] of how to tell our story effectively. It's like we're speeding down the highway on a bus, and we need to change the tires. How do we market in the face of such change?
MATT PRESCHERN, HCL: The biggest pain points we see are the biggest pain points of our customers as well. Are we moving fast enough with digital transformation? How do we build better relationships? Marketing needs to become an integral part of the c-suite agenda, and CMOs need to focus on top line revenue growth and a closer alignment between sales and marketing.
ERIC REYNOLDS, CLOROX: People want a brand to push the limits. They want it to stand for something. They want it to go beyond and they certainly want us to share some of our values. We're 278 years old. It was really a wake up call to say, "if we're being so successful, why is the brand deteriorating?" So after some soul searching, we figured out what was wrong. We had a huge case of short-termitis. At a time when we could get down to the individual level, we got so fixated on the data and the technology that we lost the bigger picture. Digital unleashed an enormous amount of short-term thinking and action inside our shop. We realized we were getting very short-term focused.
JOHN BURKE, BACARDI: Understanding how to leverage big data into the way we work. There's a big gap between "in-theory" and "in-practice."
KATHY MAYOR, CARNIVAL: Marketers will say it's about the right person, the right message, the right channel and the right time—who, what, where and when. The key is to identify resolutions in a marketing environment of multiple devices, walled gardens and bad actors.
RICHARD LOOMIS, NATURE CONSERVANCY: Our biggest opportunities are also our biggest challenges. The timely urgency of climate change and making sustainability a well-funded business decision for brands, are huge opportunities. We need to expand our social media followers, community and conversations to inspire, activate and mobilize people and businesses. Policy-makers can't do it alone.
ANDREA RILEY, ALLY BANK: The average consumer is bombarded with over 700 images a day, whether those images are in their news feed, on television or billboards or magazines they flip open. It doesn't matter. Today, the average customer will spend less than five minutes consuming your information whereas five years ago it might have been 20 minutes. How do we break through in this new world order, especially when we are operating in a category that is ferociously competitive? Our share of voice is less than two percent in the financial services category and we are competing against very large, well-established financial services companies. How can we outwit, outlast and outplay our competition and make customers stop and pay attention to our brand and our new products?
ANTONIO SCIUTO, NESTLÉ: Today, people expect a seamless experience from brands across all touch-points, online and offline. As brand marketers, we need to be adept at transcending and connecting all aspects of the consumer journey—including online, mobile and in-person retail experiences. And not only do these experiences need to be seamless, but the content needs to be personalized and engage our consumers in a two-way dialogue that delights and inspires them. It's not just about building brands anymore—it's about becoming a companion in consumers' lives.
TONY ROGERS, WALMART: Do your customers know how your company is being innovative? Are you telling that story aggressively or are you waiting to until the perfect time to unveil it with some huge campaign? We've grappled with this. My advice is to get out there and let your customer know through PR, social media, whichever channel you choose, that you're innovating everyday to improve their lives. Telling your innovation story plays a major roll in potential brand growth.
EMILY CALLAHAN, ALSAC/ST. JUDE'S: How we present and break through in the marketplace will always be our biggest challenge. We don't have the same resources as everyone else so for us it's about making sure we cut through that clutter and that we tell the authentic, amazing stories of these brave and inspiring patients.
KRISTIN LEMKAU, JP MORGAN CHASE: Take a look at younger Millennials, who are watching less TV. In 2015, we lost 1 million households, in 2016 it was 1.5 and in the first three months of 2017 it was 762,000. Fifteen percent of Americans are cord cutters and nine percent are cord nevers. The most talked about binge worthy shows are now on subscription-based services where people are paying for great content and so they don't have to see ads. Social media is the single biggest cultural change of our lifetime. It's connected every single person to every other person. It's changed the way people get their entertainment, their news, who they vote for, who they call a friend, the life they present to the world. People are creating as much content as they are consuming.
PETER MCGUINNESS, CHOBANI: Based on where we are as a company, we have low awareness, low household penetration, but great products, and a great story. So my job as CMO is to shine a spotlight on that and get that out to the masses in the most authentic way. Am I doing lots of geo-targeted stuff right now? Am I utilizing social listening to the degree we could and should? Am I doing a lot of micro-targeted addressable programmatic stuff? We're doing a little of that, but I went broader by design through corporate communications and big events and PR and paid media and broadcast. What we did worked for us, and we hit our highest market share in the history of the company this year.
SIMON MOUYAL, MEDIDATA: Being a global company, we see a maturity gap in certain regions. We need to do a better job of communicating what we do, and get more mind share. We can't just think about the sales process. We need to focus on what happens after the sale.
JENNIFER BREITHAUPT, CITI: The biggest challenge is finding ways to differentiate our brand in the intensely competitive environment in which we play. Luckily this competitive environment drives us to push boundaries and consistently come up with new and unique offerings.
ROXANNE TAYLOR, ACCENTURE: Bringing our agencies close—to us and to each other—is a challenge, because keeping them outside, thinking at arm's length defeats the purpose of collaboration. It's best when new ideas are infectious and permeate and invigorate all of your internal teams. Achieving this has helped us—and will continue to help us—drive organizational alignment, so everyone has shared goals and beliefs and is rallied behind the same critical opportunities.
JOHN HARMELING, GRANT THORNTON: Our brand needs to solve an awareness gap, so we've got some room to grow in terms of telling our story to individuals in target accounts. We want to make sure that we're relevant and that people understand we can meet their needs. Client insight is top of mind, and we're looking at a number of different mechanisms to help understand them and how they're navigating through difficult times. There's also a talent crisis. We need to find the right mix of talent and give them the opportunity to grow.
MEREDITH VERDONE, BANK OF AMERICA: Every brand is trying to take advantage of big data, and trying to build the right infrastructure to deliver more personalized marketing. There's a lot of tension ino the world we're living in today, and a decline in trust. As a brand you have to know what your role in the world is, and then build the infrastructure to deliver the right messages. There's a lot to distract from focusing on what matters.
What are the biggest growth opportunities for your brand?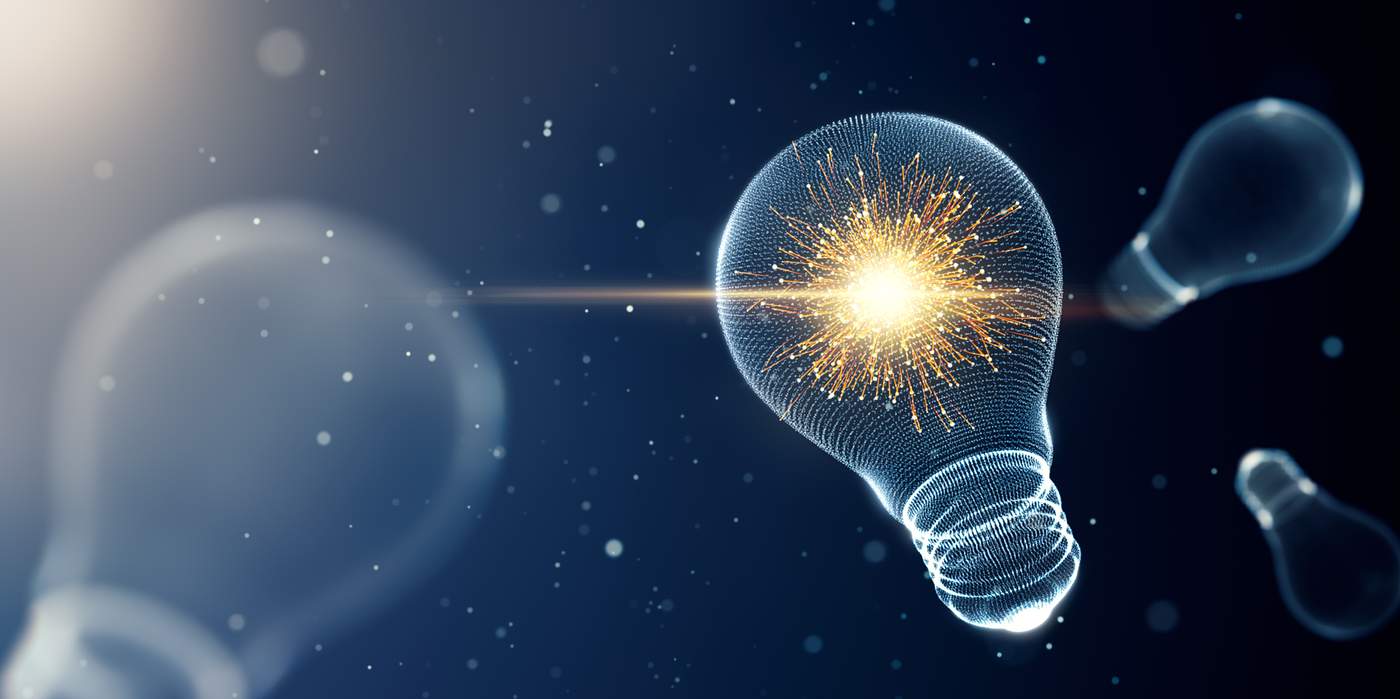 KEVIN SELLERS, AVNET: In the past, Avnet has focused on large-scale applications of technology. We're putting more focus on smaller engineering targets. Getting projects to market is so much cheaper than before. The front end of the innovation cycle and product development is a great opportunity and our marketing will reflect this.
ANTONIO SCIUTO, NESTLÉ: We're doing more on our own by bringing capabilities into our own organization, instead of relying so much on outside agencies. We've dedicated an entire team to consumer engagement, who are tasked with walking the line between agency and brand activations, and last year we opened our own Consumer Engagement Center in the U.S., embodying our commitment to the consumer experience and the role of social and consumer data in crafting better, more compelling content.
EMILY CALLAHAN, ALSAC/ST. JUDE'S: To continue to find compelling and engaging ways to tell the St. Jude story. We don't exist without our donors. More than 75 percent of the revenue for St. Jude comes from donors from all walks of life and we need to engage with millions of people to be able to fund it. Our children are depending on us.
MEREDITH VERDONE, BANK OF AMERICA: Mobile is very exciting for us, because we have about 23 million mobile users with BankofAmerica.com. We have a highly engaged mobile user base for new enhancements like the peer-to-peer payment platform Zelle, and an AI enabled chatbot named Erica. These are exciting opportunities, because they're technology driven and they're what our clients want.
JOHN HARMELING, GRANT THORNTON: Today we need to create more visual content, that is digestible, compelling and engaging. We're thinking about video and how to create experiences. In B2B, we often define experiential marketing as, we take you to our booth and then take you out to dinner. We're trying to dial that up to make our marketing interactive not just with us, but with our customers' peers, creating online and in-person forums. We don't even have to be at the center of these networks, as long as we're connected to them. We figure out real and creative ways to create meaningful experiences for clients to share their stories.
RICHARD LOOMIS, NATURE CONSERVANCY: We are expanding our investments in digital acquisition and digital/social marketing outreach, elevating our content and storytelling output. But The Nature Conservancy also manages an efficient and highly effective use of traditional marketing outlets to engage members—it's worth noting that even in this digital age, "traditional" direct mail continues to prove incredibly effective in driving response and revenue. Our investments in this channel have not waned.
ROXANNE TAYLOR, ACCENTURE: Growth now hinges on a differentiated customer experience and tighter customer relationships. It means prioritizing data-driven insights, running marketing as a revenue-driver, not a cost center, and pushing needed changes throughout the organization. It means putting the client/customer/employee at the center of all you do—with great knowledge of and respect for their needs, aspirations and goals.
ERIC REYNOLDS, CLOROX: CPG, and I can only speak for Clorox, is not known for speed. Our industry is descaling; it used to be scaled. If we spent enough on TV we would win. Those days are over. We're clear that scale is gone and the new scale is speed and agility. And if we want our brands to be exciting and relevant to people what we better do is learn how to get fast. There is nothing like fear to motivate people. We came up with three pillars that we've committed all of our brands to be—human centered, purpose driven and technology enabled. We want to tell incredible brand stories. We needed a whole new group of storytellers to help us because we want modern, fresh, relevant storytelling that is human.
TONY ROGERS, WALMART: We had 11 straight quarters of positive traffic and for the last two quarters 60 percent growth in e-commerce. What's clear to us is that the future of retail is going to be won by somebody that brings online and offline together to make life easier for its customers. It will be won by the retailer that evolves. There's a huge opportunity for our brands to play a part in setting a positive example for society to create a more positive discourse.
KATHY MAYOR, CARNIVAL: Our highly engaged and loyal guests and crew members embody the Carnival brand essence of fun, and we are working to better enable them to spread Carnival's fun on and off the ship.
RUSS FINDLAY, HISCOX: Content and SEO. It's all about SEO, optimizing content, and putting metrics behind it and having a solid distribution plan. Marketers need to think more like a media publisher or a newsroom. How will you maximize the value of a piece of content? You might have a great video or whitepaper, and you don't want it to be a one and done. How is that contributing to your overall SEO performance?
LILI TOMOVICH, MGM RESORTS INTERNATIONAL: We own about half of Las Vegas, and I believe we have the best assets of any company on the strip. Having said that, the most important element that can differentiate us from our competition is our level of service and the guest experiences we can deliver. And I think we do that better than anyone else. We believe that MGM exists to entertain the human race and there is no question that we have built a world leading entertainment brand. We decided this fall to launch our first ever corporate brand campaign where we told the world at large who MGM was and what we stand for. We spent a year and a half in the trenches working and building the brand from the inside out. We wanted to make sure that we aligned our culture with our brand and that our employees were ready to deliver the "show" to our guests. That was so incredibly important. Before we could tell our brand proposition to the world at large, we had to make sure we were ready to deliver it.
JENNIFER BREITHAUPT, CITI: The mission to provide unmatched experiences that are unique for Citi cardholders hasn't changed but the scope certainly has. In the last 10 years my team and I have built Citi's entertainment access platform, Private Pass, into one of the largest consumer-access platforms of any brand. And the platform has grown significantly in the past five years. In 2017 alone, cardmembers have had access to over 12,000 events with some of the world's biggest artists including Katy Perry, Lady Gaga, Guns N' Roses and more. We have tapped into experiential marketing to differentiate our brand and engage consumers through their passion for music, sports and dining.
Does experential play a big role
in your marketing strategy?
Will that increase in 2018?
DAVID ROMAN, LENOVO: Trying to convey user experience artificially through advertising is becoming harder and harder to do. Any time you can provide a physical experience is good. AR and VR will help because they allow us to scale the experience. In Brazil, where Motorola is a significant brand, we took out kiosks in malls a kiosk so customers can touch and feel things. This is important with new categories of technology—things like our Star Wars Jedi Challenge game can be almost impossible to describe.
MEREDITH VERDONE, BANK OF AMERICA: Experiential is core to our business in the next two to three years. We are really focused on the experience, and we know this drives our customers perception of the brand. We hold ourselves up to best in class brands. If you're on an app and then walk into a contact center, do we see the full customer journey of how they are engaging with us? We need to understand that not all of our customers are the same, and we need to understand the differences and know they are as good as they can be.
ANDREA RILEY, ALLY BANK: Experiential for us will continue to gain in terms of importance. Our goal has been to go into the market place with a different disruptor strategy every quarter. We started about two years ago with a unique idea around the notion of new car smell being something everybody loves, so we bottled that new car smell and made a series of colognes and we handed them out at auto shows across the country. It was a great way to bring attention to our auto lending franchise. The next disruptor we created was an app that could alert you when you walked into a store where you [regularly] spend too much money. It would send a notification to friends you had preselected to support you and help you to think before you spend.
RUSS FINDLAY, HISCOX: Experiential is definitely part of our culture, both internally and at industry events. We sponsor the Austin Film Festival and we get a lot of value out of it, in networking with our clients. We bring our message to life and celebrate courageous storytelling.
PETER MCGUINNESS, CHOBANI: Experiential is critical to our brand because we are a manufacturer. People interact with our brand at grocery stores and clubs and mass merchants. And so we really want people to experience our brand and our brand vision and the manifestation of our brand in our own channels as well. That is why the three cafés we opened are the ultimate Chobani experience. In New York, one of our of cafés is one of the 10 most Instagrammed in all of NYC. Some people come to the café that had never heard of Chobani before, and they came out loving it. People are immersed in the brand and that was a really unique experience, and then they are more likely to buy us at the grocery store on a weekly basis.
JENNIFER BREITHAUPT, CITI: Experiential activations are not just "one and done" for us. We've been doing this type of thing and offering extraordinary experiences for many, many years. It's central to our brand. We were creating these elevated experiences to differentiate the brand in an immensely competitive category. So, it's something we'll stay with and continue to double down on. And as it relates to the actual brand campaign that we launched, linking and tying things back to how the brand is creating these moments of joy.
What were your favorite campaigns or marketing moments of 2017?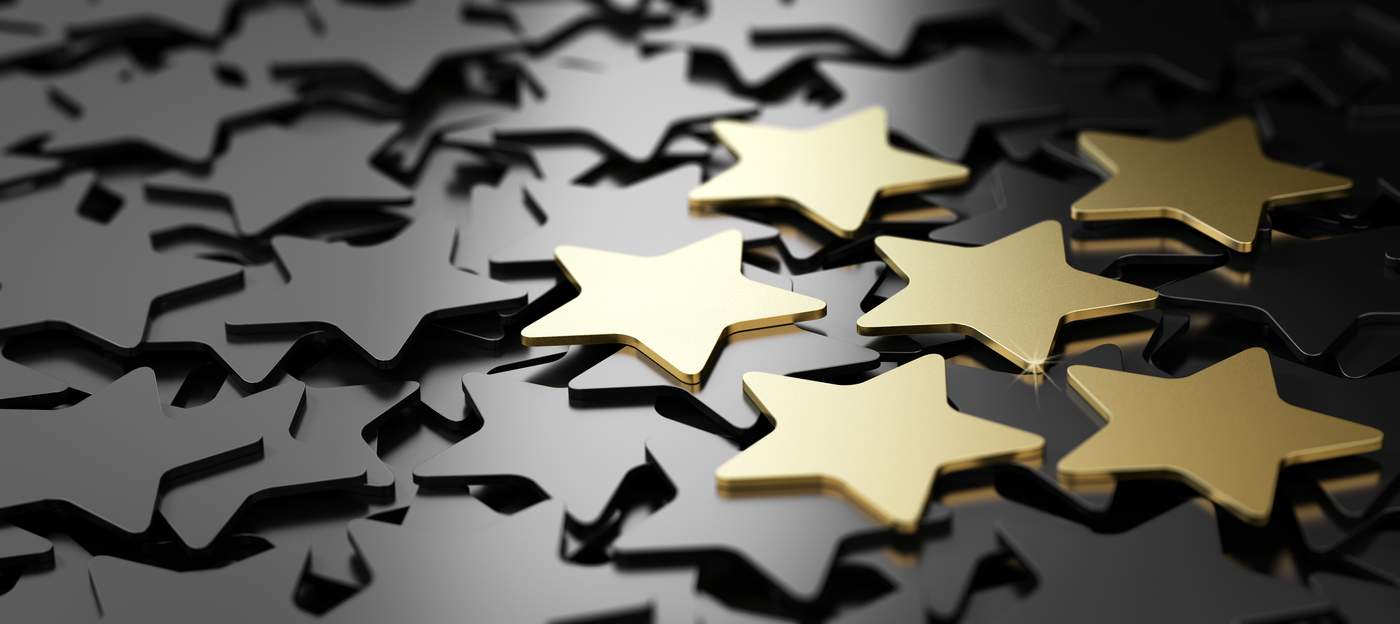 MEREDITH VERDONE, BANK OF AMERICA: At the end of last year, Spotify really tapped into their data to tell a fun, human story. They looked at user habits and pulled out stories to use in ads like "Dear person who played 'Sorry' 42 times on Valentine's Day…. What did you do?" It was interesting and showcased their unique ability to serve what their customers want.
KEVIN SELLERS, AVNET: The company that has stood out to me over the last year is Adobe. They have taken a sleepy B2B software company and transformed themselves through marketing into a highly recognized relevant company and B2B brand. Some of their commercials are terrific.
MATT PRESCHERN, HCL: Red Bull is a fascinating brand. Their marketing has nothing to do with the product they sell, it's all about an experience and they parlay that across [channels]. Also, there's Delta. I travel a lot and I'm quite impressed with how Delta continues to reinvent themselves—it's not just being on the plane. It's the entire experience from check- in to the flight, to the app.
RUSS FINDLAY, HISCOX: The State Street Advisors with Fearless Girl was massively groundbreaking. I thought it was unique—they have certainly made a name for themselves.
KATHY MAYOR, CARNIVAL: The Heineken campaign [World's Apart] that featured talking about differences over a beer at a bar constructed with another person who has polar opposites views. It was culturally relevant and spoke to a higher-order brand value without taking sides.
DAVID ROMAN, LENOVO: Fearless Girl was extraordinary. It is simple in one sense but captured a trend of the moment and did it in a way that was so creative. That was a favorite. I've seen it live a number of times and its so much fun. Another brand that has done well is Airbnb—they've developed a whole space that didn't exist before.
JOHN HARMELING, GRANT THORNTON: Whirlpool's campaign "Care Counts." Inner city schools have issues with absenteeism. They hypothesized that kids are more likely not to skip classes if they have clean clothes and feel confident. Whirlpool donated washers and dryers to inner city schools to help kids realize their dreams—and fulfilling their brand promise. What an awesome campaign. I love it.
JOHN BURKE, BACARDI: The New York Times', "The truth is hard to find." In these days of fake news, it's good to be reminded of the power of great journalism to inform, challenge and debate.
ANDREA RILEY, ALLY BANK: Fearless Girl is certainly one that stood out in my mind. This whole idea of what State Street Global advisors did with putting the Fearless Girl on Wall Street in front of the bull. Sadly they had some controversy where they had to pay $5 million for gender and racial disparity within their organization, but the whole notion of what Fearless Girl stood for, I think, just stunningly brilliant and really amazing. At the other end of the gamut, you've got to give a ton of props to Burger King and the variety of things that they've done to really remake their brand in again a category that is very difficult to differentiate yourself in.
ANTONIO SCIUTO, NESTLÉ: Budweiser's 2017 Super Bowl Ad "Born the Hard Way," for its celebration of American diversity and its beautiful execution. As an executive who came to America from Italy, it touched me on a personal and professional level. Budweiser successfully engaged audiences with its brand origins, using its history to tap into the larger issues facing society today—thus creating a deeper level of engagement with their brand.
SIMON MOUYAL, MEDIDATA: AstraZeneca did a good job with the "Where Science Meets the Patient" campaign. It's pretty impactful, and focused on telling customer stories.
ROXANNE TAYLOR, ACCENTURE: I loved "We Are the Superhumans," from the U.K.'s Channel 4. It is a dazzling visual testimony to the human spirit—and shows us what it means to overcome disabilities and become superhuman in a truly meaningful sense of the word.
EMILY CALLAHAN, ALSAC/ST. JUDE'S: The work that P&G does, particularly with the Always brand and their "Like a Girl" campaign. The lead is about the same age as my daughter and I cried watching it. I had that conversation with her and to see that message play back is awesome. I didn't think about how that impacted my son and because of commercials like that my son and I had a different conversation. "Like a Girl"" means something powerful and important. So now I'm going to cry all over again.
RICHARD LOOMIS, NATURE CONSERVANCY: 2017 marked a tipping point. From traditional QSR's like Burger King to travel/hospitality disruptors like Airbnb to social and cultural movements such as The Woman's March and Fearless Girl, marketers have embraced the intersection of sharable moments, technology and messages that puts the marketing into the hands of the marketplace.
For more insight into what marketers need to know in 2018, check out our new on-demand virtual event, 5 Marketing Trends to Bet on in 2018.