Chief Marketer's 2018 Future CMOs
What does it take to be a CMO? The better question might be, what doesn't it take to be a CMO.
Indeed, drive, determination and a desire to lead are common traits among most top marketing executives. But to thrive—and survive—in the modern era, most successful CMOs must also add a healthy understanding of data, analytics, creative, digital, social, mobile, martech, promotions, events and more to their portfolio of expertise. And they have to master it all in a state of constant change. To put it mildly, it's a complex job. 
In this, our annual Future CMOs feature, we present 10 individuals we (and you) think have what it takes to move into the C-suite. These up-and-comers were nominated by their colleagues and industry insiders based on a number of factors, including their keen leadership skills, creative insights and a desire to innovate.
They represent a wide range of leading brands, and bring a fresh perspective to their teams. Some started in marketing right out of the gate, while others got their feet wet in PR, finance, the agency side and other specialties. What they all have in common is a clear view of the big picture, and their brand's place in today's consumer landscape.
These stars of tomorrow took the time to chat with us and share some of their career highlights so far, including which programs they were most proud of, and gave us some insight into what helps them inspire their teams—and themselves. 
To our 2018 Future CMOs, we say congratulations. And to our readers, we suggest reading the profiles of these folks carefully. After all, one of them just might be your next boss.
THE FUTURE CMOS:
• Rick Ayala, Vice President of Marketing, ADP
• Nicole Dorrler, Senior Vice President of Marketing, Truth Initiative
• Sara Guzman, Senior Director, Marketing, Frito-Lay, PepsiCo
• Melody Lee, Global Director of BOOK by Cadillac, General Motors
• Amanda Moore, Senior Director, Social & Digital Marketing, Marriott
• Raina Moskowitz, Vice President, U.S. Customer Marketing, American Express
• Casey Nelson, Brand Director, Jack Daniel's 
• Rahim Rajpar, Vice President of Strategy and Business Development, John Hancock
• Ashley Schachner, Director of Experiential Marketing, Pernod Ricard 
• Monique Townes, Senior Vice President of Experiential Marketing, Citi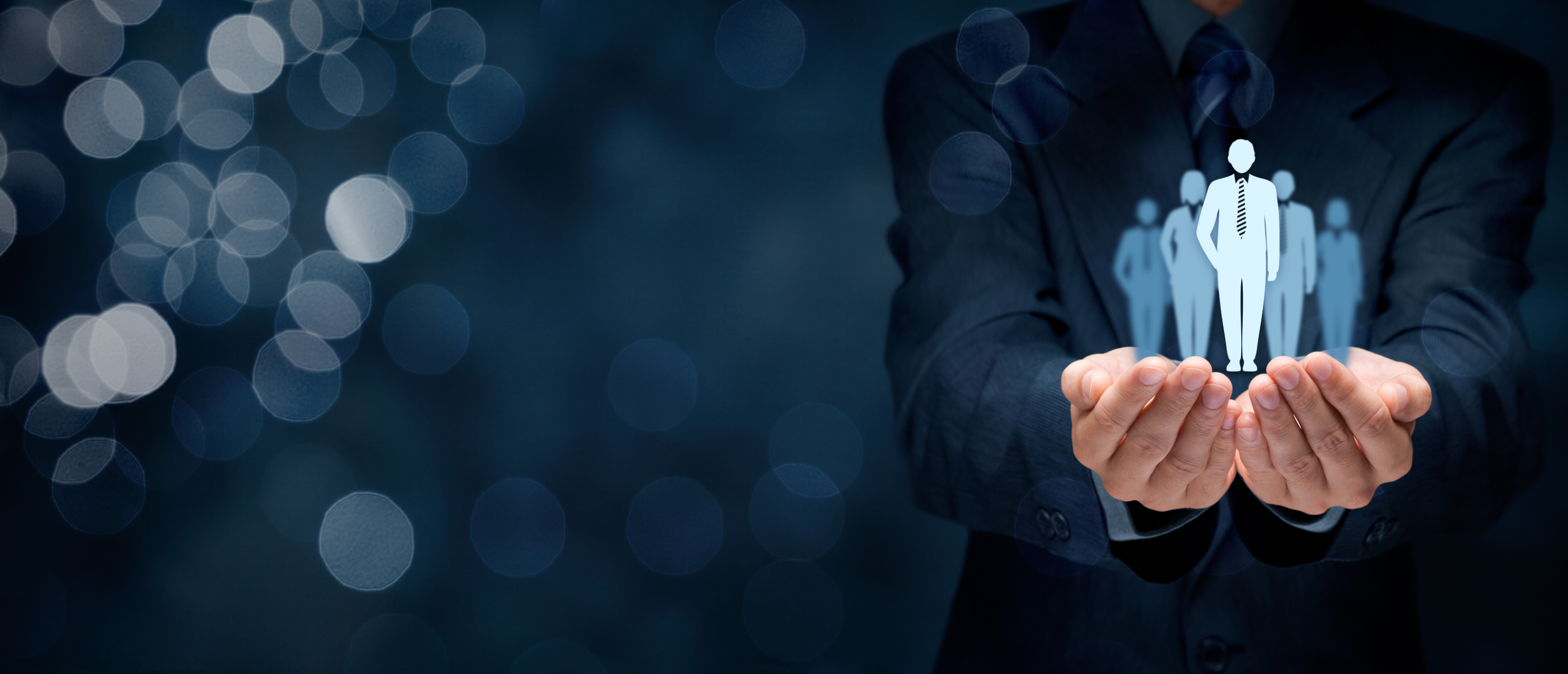 RICK AYALA
Vice President, Marketing
ADP
Why He's a Future CMO:
Ayala is one up-and-coming marketer who just might follow the numbers all the way to the C-suite. A background in finance gives him the perfect background for today's data-driven marketing environment. In his role with ADP's HR outsourcing business, Ayala keenly focuses on using analytics to discover what customers want to deliver results.
An undergraduate degree in finance isn't how all marketers get started, but given today's focus on metrics and measurement, it offered ADP's Rick Ayala a strong start out of the gate. 
"Being numbers- and analytics-driven and having a financial services orientation has shaped my view," says Ayala, who was born in Puerto Rico, grew up in Connecticut and now lives in New Jersey.
He started his career in the insurance industry, working for Cigna, with a focus on client experience and client services. When he realized he had a love for sales and marketing, he went back to school and got his MBA in marketing from the Stern School of Business at NYU. He was recruited by American Express and spent about 13 years there in a number of positions in new product development and sales consulting, eventually shifting from the B2C to the B2B side of the house to work on the small business/merchant business. When an opportunity to join ADP's marketing team for their insurance business services unit came up, it seemed like a good fit.
Today, he heads up marketing for ADP's HR outsourcing business, one of the fastest growing of the company's five units. He oversees the go-to-market strategy for the segment, looking at how to expand the market through the complete sales funnel, with a focus on lead and demand gen, as well as influencer marketing and thought leadership.
"Many people know ADP for payroll but they don't know us for our outsourcing services," Ayala says. "Ultimately, we want to accelerate sales for our suite of solutions."
One part of the job he enjoys is going on "ridealongs" with the sales team, to help understand the needs of the customer and how ADP can create different versions of its solutions to better serve customers. 
"Driving strategies and proving out theories is what I enjoy most," notes Ayala. "I love taking a complex product and distilling it down for a prospect so they connect."
Ayala has eight members on this team, and works with about a dozen more in partnering areas of the business, such as digital and data. ADP recently repositioned its HR solutions, bringing on a new agency of record ( gyro) and developing a new messaging platform called HR for a New Day. The goal of the initiative is to educate the market on the HR outsourcing category, and the range of solutions available.  

" HR for a New Day is a comprehensive, omnichannel, multi-year initiative to drive category development and showcase ADP's leadership role in this space. It spans touchpoints across awareness, consideration, lead generation and product marketing, utilizing intent based data," he says. "I'm proud of it, because the entire organization has rallied around it."
Ayala sees this sort of approach as the future of B2B. "The conversion of work and life is so strong," he says. "I see B2B increasingly looking at B2C approaches to reach target audiences. Understanding buyer needs can shape products, and help brands find a strong partner in an overall strategy."
In some cases, Ayala notes, marketing gets typecast as being very right brained or creative.
"I encourage marketers to be very left brained in determining their strategy. Prove your worth, particularly in a very sales driven culture. Make sure you connect the dots and understand how what you are doing is driving revenue."
Modern CMOs need to have vision and inspire, he says.
"Skate towards the puck, know where you should be going as a company, in terms of your thinking. More and more, organizations are becoming matrixed and leaders who can influence their peers, in my experience, have been successful, whether that is in terms of finance or seeing what is missing to differentiate a product."
"Rick is one of those rare modern-day marketers who has the curiosity to truly test and learn, the patience to understand what the data is saying, and the courage to try things that may not always succeed" says Adryanna Sutherland, U.S. COO, gyro. "He has that rare leadership quality that makes people want to over deliver for him and give him their very best."
An adjunct at the Stern School of Business in the management communication business, Ayala stays inspired by teaching two classes a year.
"Working with students and understanding how they overcome challenges and develop strategies helps me refill that emotional jar," he says.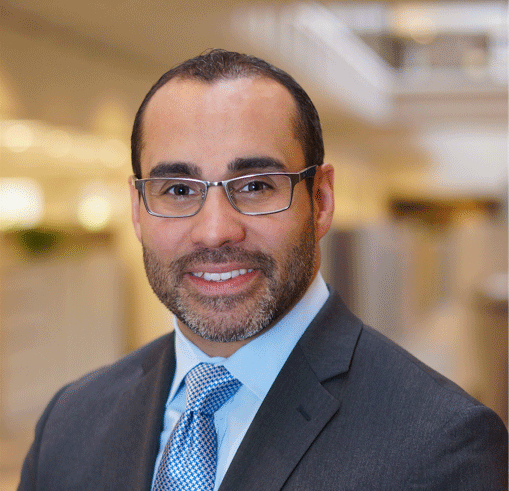 Rick Ayala, Vice President, Marketing, ADP
NICOLE DORRLER
Truth Initiative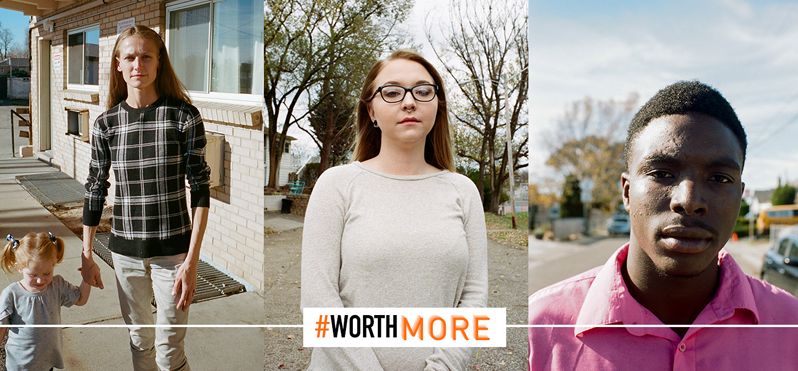 NICOLE DORRLER
Senior Vice President of Marketing
Truth Initiative
Why She's a Future CMO:
As a leader of one the most disruptive, successful and award-winning marketing campaigns in history, Dorrler's work has made a huge impact on youth smoking and the way brands approach youth marketing. Her track record is no joke: When the truth campaign began in 2000, 23 percent of young people smoked. In 2016, that number dropped to a historic low of six percent.
Saving lives is a humble business. Each year, cigarette smoking is responsible for more than 540,000 deaths in the U.S. and is the leading cause of preventable death. Almost all smokers (99 percent) start smoking by age 26. 
For the past 11 years, Dorrler has been at the forefront of thinking creatively and strategically to reach and influence young people—12 to 24—before they start smoking through Truth Initiative's "truth" youth tobacco prevention campaign. 
From a young age, Dorrler knew she wanted to do something creative. While in high school, she sought out an internship in media by opening the phone book and calling every radio station in New Jersey until she landed an invitation to interview. But it wasn't until she scored an internship at CNN in Washington D.C. during her days at the University of Scranton that she found the calling she had searched for: create visual output.
After a stint at Arnold Worldwide working on Volkswagen and targeting young people, she followed that passion for youth marketing to Truth Initiative.
"Working on VW when it first launched in the 90s, it was uncharacteristic automotive advertising that was more about the person and the person's relationship to the product," says Dorrler. "I loved using storytelling to build a brand and build affinity." 
At Truth Initiative, her skill sets are a fierce match for the U.S. tobacco industry. Dorrler has crafted some of the most compelling and widely recognized campaigns ever unleashed into the marketplace, including the nationally recognized truth public education campaign. 
"Nicole is a tireless champion of the truth campaign and its life saving mission," Robin Koval, CEO and President of Truth Initiative, says. "With Nicole's dead-on marketing instincts, encyclopedic knowledge of our brand and audience, and the toughest negotiating skills in the business, she has been instrumental in truth being viewed as one of the most successful social change campaigns in modern history. With Nicole on our team, our mission to achieve a culture where youth and young adults reject tobacco is truly achievable."
Truth Initiative, a non-profit, relies on rigorous analysis and strategic insights about its target audience to create campaigns that are relevant and drive action. 
"The world has changed," Dorrler says. "The ability to really target, retarget and create look-a-likes of people that have engaged with truth allows us to develop very specific messages that are relevant and tailored to their interests." 
For example, under her leadership, truth introduced the "Finish It" campaign in 2014 to begin a movement to empower teens to make their generation the one that ends smoking. The goal of the campaign was to rally the majority of non-smoking teens to use their social influence to make positive change in the world by encouraging their peers to not smoke or to quit.
An extension of "Finish It" began last year based on two key insights: people love their pets, and cat videos are the No. 2 most searched videos online. The message? That cats and dogs are twice as likely to get cancer if they live with a smoker, and if there are no more cats, there are no more cat videos. The TV spot broke during the 58th Annual Grammy Awards in 2016. Soon after videos began to show up in the feeds of cat and dog influencers, marking truth as the first organization to use animal influencers. The campaign, Prevent #CATmageddon, won a 2017 Effie. 
"Nobody is ever sitting around waiting for an anti-tobacco commercial, so you have to integrate into things they care about," Dorrler says.
The truth campaign has won more than 400 awards, including Lions, Clios, Emmys and Effies. AdWeek readers recently honored truth as the "Campaign of the Decade" (for the years 2000-2010). And in June 2016, truth was named Most Effective Brand in the North American Effie Index, a three-way tie for first place with CVS Health and Walmart.
In December 2017, new research published in the International Journal of Environmental Research and Public Health found that brand equity of the award-winning truth campaign prevented more than 300,000 U.S. youth and young adults from becoming smokers during 2015-2016.
"I enjoy the fact that my ROI is saving lives," Dorrler says. "That I'm contributing to change in society. It's a mission that I passionately believe in and I am using my marketing superpowers for good." 
Nicole Dorrler, Senior Vice President of Marketing, Truth Initiative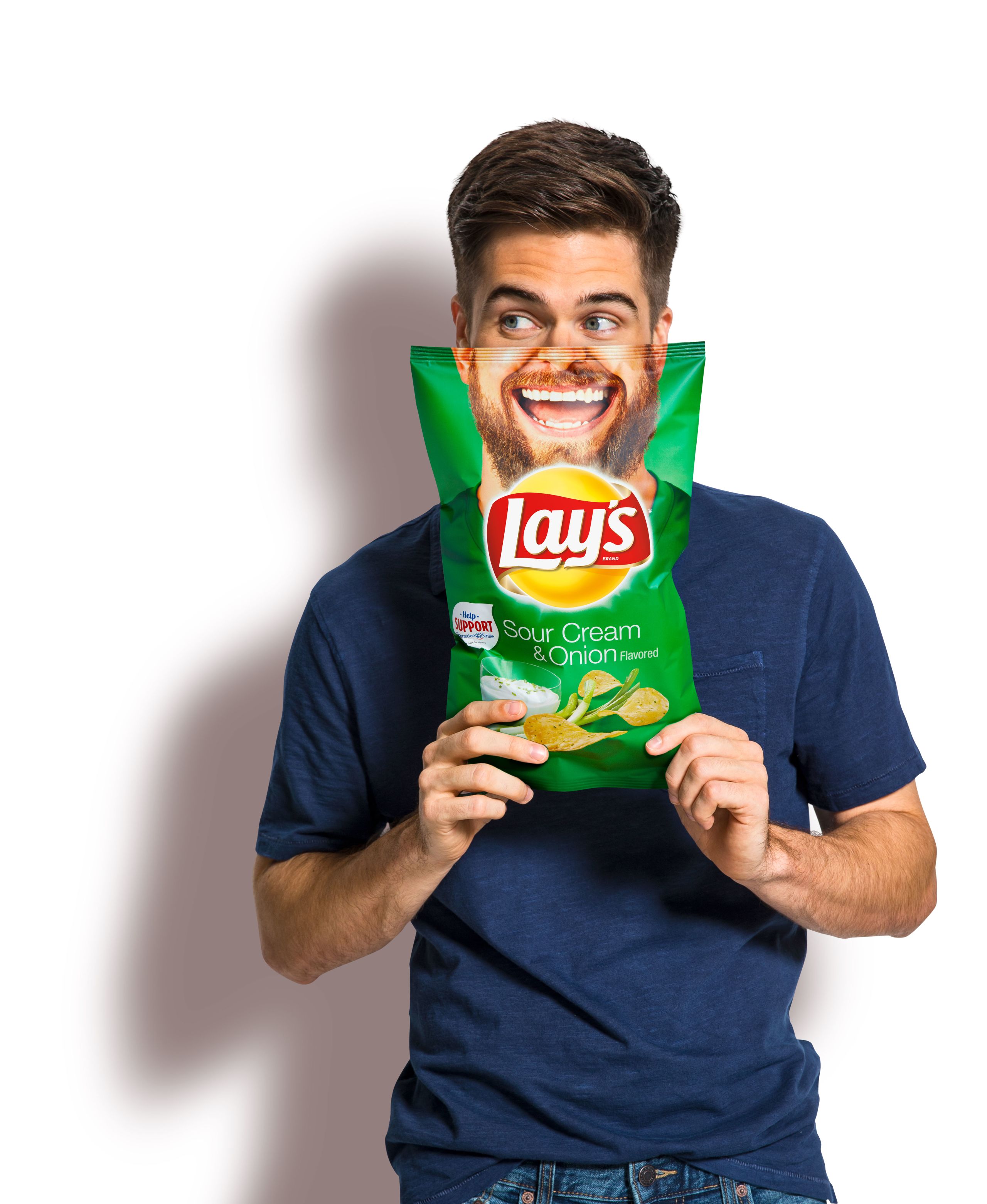 SARAH GUZMAN
Senior Director, Marketing
Frito-Lay, PepsiCo
Why She's a Future CMO:
Great CMOs see the forest for the trees. Guzman is driven by a higher purpose to make the world a better place, a passion shared by many of today's consumers—especially Millennials—who demand the same from the brands they engage with. Through that passion she seeks out unfulfilled needs, innovates new products and executes national campaigns that truly change people's lives for the better. 
Guzman began her career in the non-profit sector and after a few years decided to go back to college to get her MBA.
"I really wanted to make a bigger impact and I could tell that the corporate world was where you could do that because that's where the resources were," she says.
After earning her degree from ESADE Business School in Spain, it was Guzman's first job with PepsiCo that introduced her to the company's "Performance with Purpose" initiative and set her on a course to fulfill a personal goal to have a positive impact on the world. Working in Mexico City, she led a PepsiCo Foundation project that brought physical activity and nutrition education to children in Mexican schools.
"It was that role that really introduced me to PepsiCo and I loved working for the company and I could tell there was this real commitment to Performance with Purpose," she says. "My husband's job led us to Texas and I've been working with PepsiCo in marketing roles ever since."
Now 12 years in, Guzman has spent the majority of her time working in marketing innovation developing new brands and new products to meet consumer needs. She's also taken on a variety of different roles in customer marketing and brand marketing. Her team of six oversees all brand activities for the Lay's brand, including strategy, communication and activation—essentially everything a consumer would see from packaging to advertising to in-store displays to social posts.
As consumer behaviors have changed at remarkable speed, her role has evolved to listening to consumers in the places where they are communicating to ensure marketing connects with consumers in the way they want to be reached. 
"We're doing everything we can to be closer to the consumer and be where they are, both digitally and physically; we're constantly transforming as a company to make sure we can meet the needs of our consumers," she says. "We've always sold our products in traditional groceries and retail environments, but obviously there's a lot of growth in channels like ecommerce, people eating out and different points in a consumer's day when they may be seeking our products."
A campaign that kicked off this month, "Smile with Lay's," is one that fulfills her goal to make the world a better place. "Smile with Lay's" is a major initiative that pivots on the release of a massive number of specially designed bags released this month that, when purchased, spark a donation of up to $1 million to Operation Smile, the medical service organization that helps children suffering from a cleft condition. The packages feature forty different "smiles" that people can hold up to their own faces or pass along to friends and family. The campaign was supported by a pop-up experience in Times Square, engagement from multi-platinum recording artist and actress Jordin Sparks—who wears her own infectious smile—and multiple digital engagements with fans.
"It's such a natural extension of this brand and it's been a really rewarding program to work on," Guzman says. "It's a program that people understand intuitively. They feel that sharing smiles is important, and they feel good knowing that their purchases will help to make an impact on an organization that will give meaningful support to families and kids around the world." 
"It's personally important to me," Guzman adds. "I think expectations of brands are higher today than ever. People want brands to be aspirational, but they also want them to be relatable and real. That's why I think programs like 'Smile with Lay's' are so important because they have a positive impact and connect with our consumers."
Guzman's work to innovate products that solve customer needs can be found most recently in Imagine, a new line of healthy, wholesome convenient snacks designed for families with busy kids that are looking for better-for-you credentials in their snacks, but that are also fun for kids. After two years in the making, the products were tested in small markets last year with a national launch planned for this year.
"We developed it from insight to brand development," she says. "We really felt the need. We not only saw it across consumers, but it was also personal for us. Many of us were new moms at the time so it was a wonderful time to work on that project. There was a broader need for those products to be available. Marketing is about understanding people and identifying their needs and wants and designing solutions that will solve real problems for them."
At Guzman's core, she believes that marketers that will thrive are those that care a lot about people and want to make a difference in their lives.
"We need creative people. We need really great listeners and we need innovators because the world is changing so quickly, and because of that we also need people that are agile and operate well in an ambiguous environment. I think it's most important to work for a company that you believe in and that shares your values because that's where you'll find people that you admire and respect and want to work with. To me, it's less about who you want to be when you grow up and more about who you want to be with, learn from, and make a difference for. With so many different places that you can accomplish those goals, it's important to find one that works for you."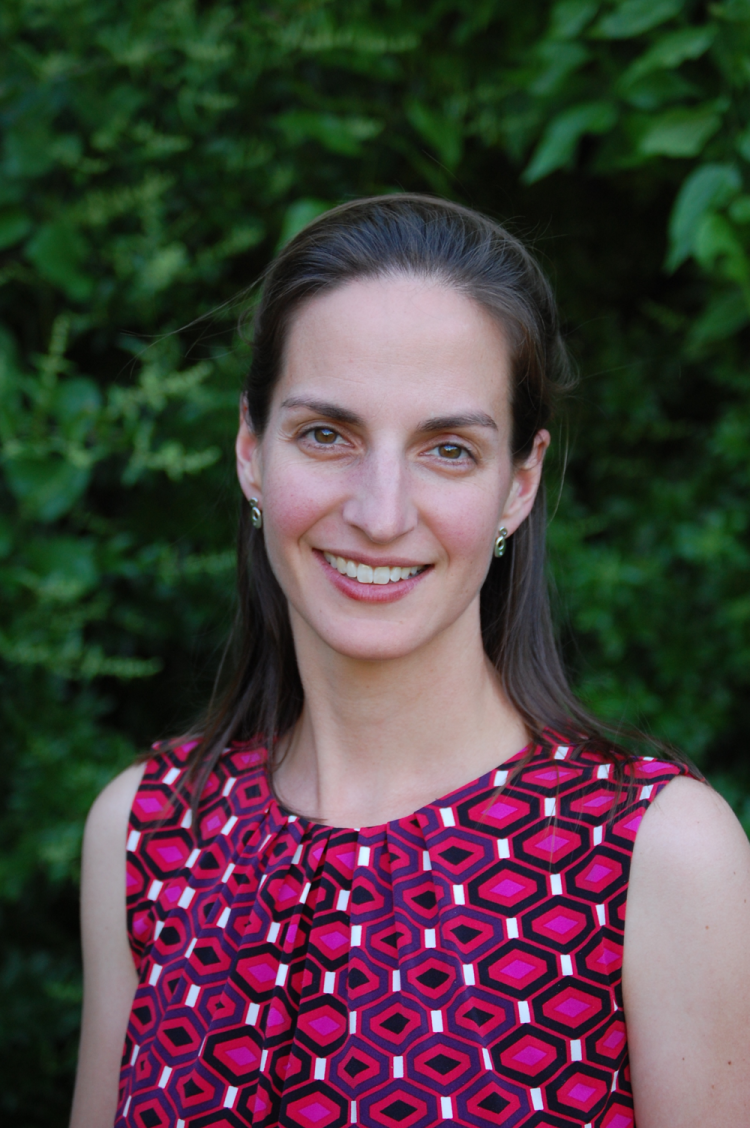 Sara Guzman, Senior Director, Marketing, Frito-Lay, PepsiCo
MELODY LEE
BOOK by Cadillac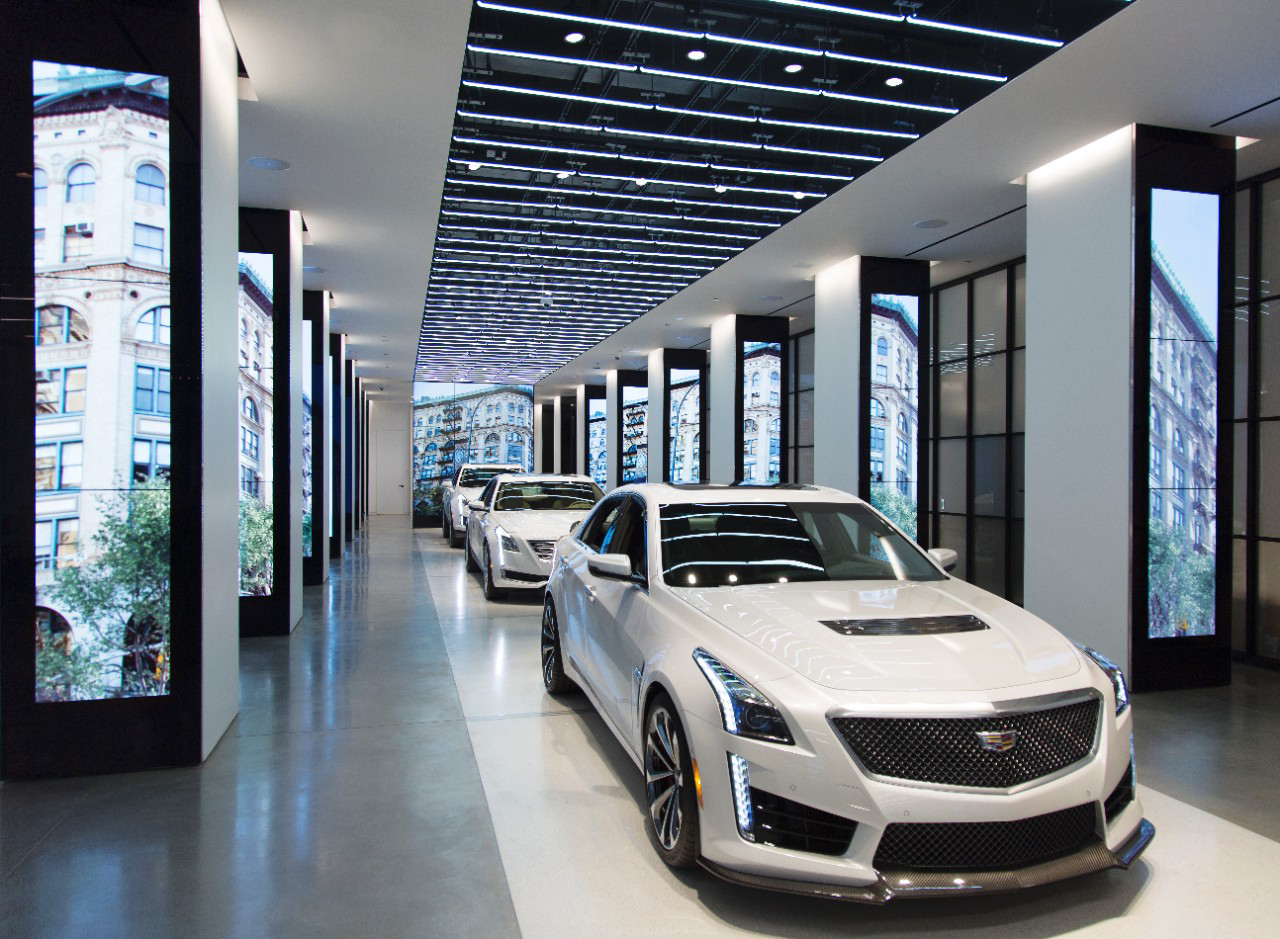 MELODY LEE
Global Director
BOOK by Cadillac
Why She's A Future CMO:
Lee is driven by a desire to innovate, and turn towards the unexpected. At a legacy brand such as Cadillac that is essential, and has led her to flip the existing automotive marketing models on their head to bring new luxury buyers into the garage. We can't wait to see where the road takes her next.
Lee began her career in public relations, in the world of crisis communications and transactional commerce at Public Strategies, which later merged with Hill & Knowlton.
"I specialized in war rooms for the first 10 years of my career, and then started to transition into the world of corporate brand reputation management," she says. "That led to my interest in the world of marketing."
In 2012, she shifted to the client side, joining Cadillac. While she enjoyed the collaborative nature of working in an agency, at Cadillac she finds the chance to apply her creativity to all parts of the process fulfilling. 
"Here, I've had the chance to do everything from strategy to customer acquisition and retention, building a brand for the next generation," Lee says. "I've been focused for the last five years on brand relevance and the new generations coming into luxury."
As Cadillac's director of brand marketing, Lee was responsible for brand strategy and overseeing all marketing projects that come together to form the image for the brand. She was also responsible for global marketing coordination, connecting the dots together between projects happening in the U.S. and about a dozen other international markets.
Lee helped launch Cadillac House in New York, which not only displays vehicles but serves as a gathering space, coffee shop, fashion boutique and gallery for art exhibits and events that reinforce the brand's evolving, modern identity. She describes the creation of Cadillac House as a seminal experience, because it was different from anything else happening in automotive marketing at the time. 
"It's not just a car showroom but a place where fashion and community intersect, and we've been able to measure its success in changing perception of the Cadillac brand," she says.
Today, Lee is the global director of BOOK by Cadillac, a luxury vehicle subscription program now operating in New York, Dallas and Los Angeles. She describes it as "the Netflix of cars." Cadillac was the first brand to launch such a service; for a monthly $1,800 fee subscribers can have one of six Cadillac models delivered to their door by a concierge. There is no commitment after one month of membership, and members can swap out cars depending on their needs—for example, an Escalade SUV might be perfect for a ski trip and a CT6 sedan preferred for tooling around town. Membership includes insurance, detailing and maintenance, and Cadillac hopes to launch it to additional markets.
BOOK has been instrumental in introducing a new generation of drivers to the brand. "Eighty-five percent of people who sign up for BOOK are new to Cadillac," Lee notes. "It became a great example of how marketing innovation led to a viable commercial business."
One of the biggest moments in Lee's career at Cadillac was when the brand made the move from Detroit to New York. That kicked off what she describes as "18 months of unsexy but important work," establishing a new rhythm and crafting innovative marketing communications, including the platform taglined "Dare Greatly."
"I was fortunate to be part of the group that looked strategically at where we would move the brand," she notes. "It was a good experience to help establish a new culture in a new city for an organization that was 112 years old."
And the work isn't done yet. The brand is continually evolving, she says, acknowledging that automotive is a crowded space where it can be a difficult to innovate products and services in a way that excites consumers. An enormous challenge there is the advent of changes to the business like driverless cars, particularly for a company like Cadillac, known for being a brand for serious drivers.  
"As cars move away from being about the drivers and move toward the autonomous future of people being driven around, marketers need to grasp onto what is the emotional element. Cars are moving from being a highly emotional purchase to a commodity," Lee says.  "We challenged ourselves to take risks and do things differently. As the industry moves towards new business models, brands need to present consumers with a new value proposition."
Still, even in the face of such change, Lee advises marketers not to get overwhelmed.
"Don't get lost in the world of big data and analytics," she says. "Start out by thinking about creating stories that create emotion—marketing will always be about the emotional connection."
The best CMOs, she says, are the ones who trust their teams and allow them to take risks. 
"An old boss who became one of my most influential mentors said there's nothing more important than making those around you successful, whether those are people who you work for, with you or around you," she says. "Don't be so worried about yourself."
"Melody is a visionary marketing leader who uniquely blends business acumen with a strong creative instinct. While others merely talk about disruption, Melody is not afraid to actually innovate, take calculated risks, and challenge the status quo," says Nathan Tan, associate director, brand partnerships and experiences, Cadillac. "She is an extremely empowering manager, challenging and inspiring her teams to realize their full potential. Her passion and intellectual capacity is unmatched."
She finds inspiration in two enewsletters, The Gaping Void ("I love that the illustrations are emotionally driven") and Seth Godin's newsletter ("It has a way of reminding you of what is important"). 
"I feel like motivation comes from they way you are in charge of your destiny every day—you bear the risk but you also bear the reward," she says.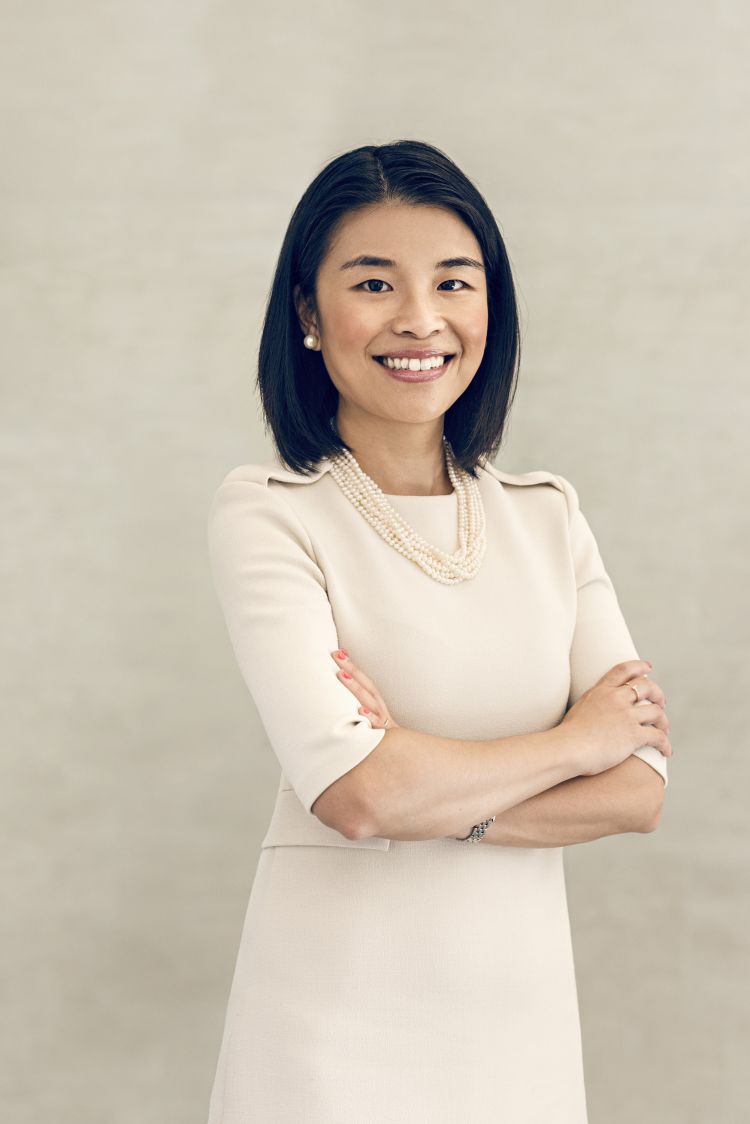 Melody Lee, Global Director, BOOK by Cadillac
AMANDA MOORE
Marriott International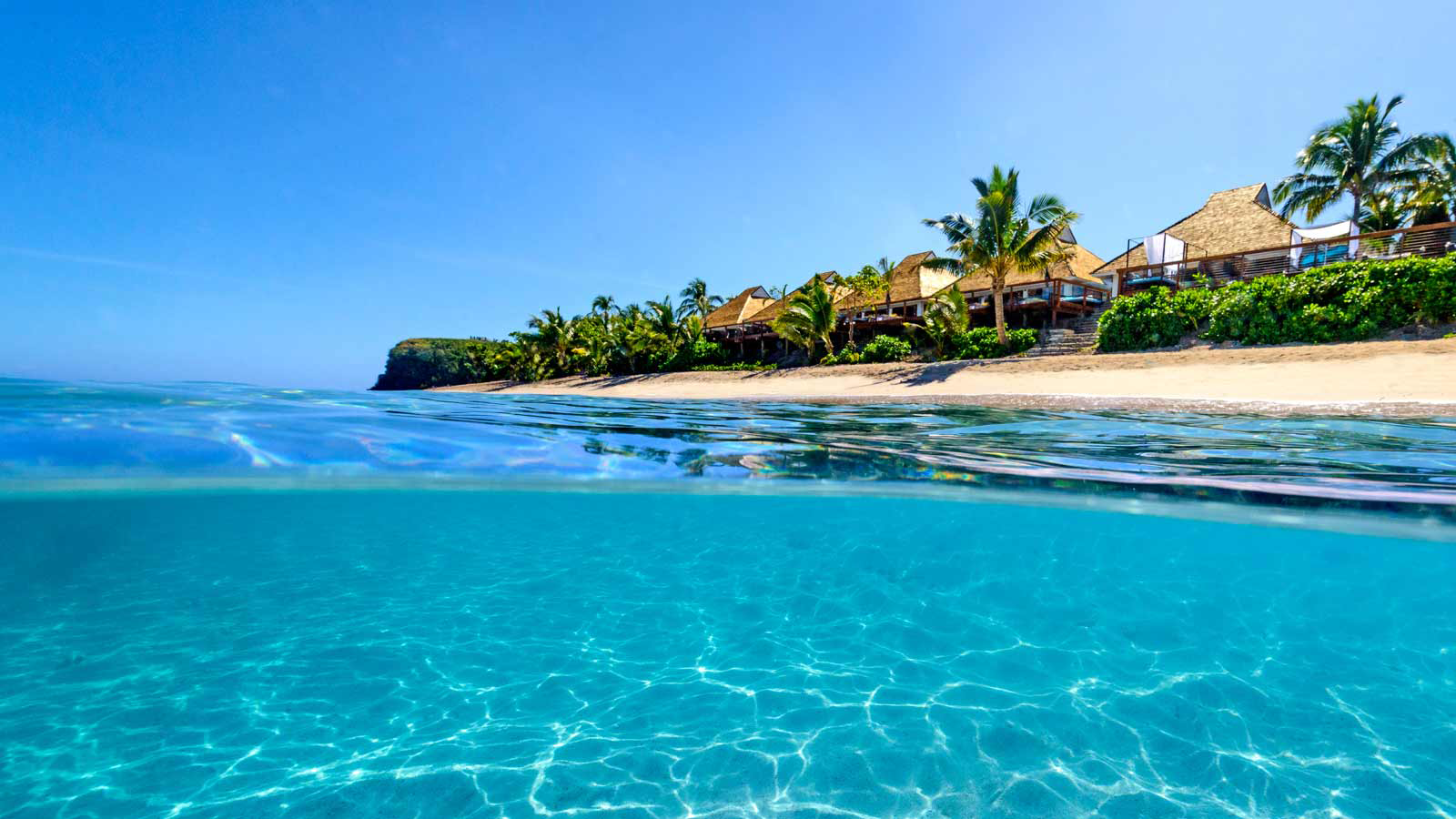 AMANDA MOORE
Senior Director, Social & Digital Marketing Loyalty, Global Marketing
Marriott International
Why She's a Future CMO:
As a fearless risk-taker, Moore's ability to be nimble and to thrive on the state of constant change—and be highly productive and efficient within that state of change—is a quality all smart CMOs need to embrace.
Moore grooves on the constant state of change, that no two days are the same, that what she knew yesterday may no longer be true today. 
She found the right calling. Moore oversees two of the most rapidly changing, cutting-edge, multi-part mediums in marketing—digital and social—for the entire portfolio of Marriott International's massive loyalty reward programs. Her role took on even more prominence in January when it evolved to include digital and social marketing for the Starwood Preferred Guest loyalty program following the merger of the two giant hotel operators. That brought Moore's moving target to 100 million loyalty members.
Last year, Moore initiated and oversaw many firsts, including an innovation agenda that was developed and deployed to allow Marriott Rewards and SPG members to link accounts. Her team also released the first Slack extension to allow users to book their hotel room with an emoji and peel and place iOS10 Stickers on anything in their iMessage conversations. 
Another innovation came with the launch of a four-part Snapchat series, "Six Days, Seven Nights," to introduce a new generation of travelers to the benefits of loyalty. The series was partially filmed using Snapchat Spectacles to enable viewers to get close-up views of new destinations, cultures, communities and Marriott properties. The series generated over 16 million impressions, reaching 4.7 million unique viewers. The campaign delivered the most significant lift among Millennials (+18 points, brand awareness  and +12 points, brand favorability). Plus, the premiere episode has been named the top-performing advertisement on Snapchat to-date, achieving the longest average view-through rate of any campaign ever, Moore says.
She also challenged her team in a major initiative: to scale creative and content both via paid and organic channels globally.
"For the first time, Marriott Rewards defined and ensured creative consistency across every media touchpoint globally," she says. "We created a real-time dynamic ad engine to support Marriott Rewards Moments that rendered more than one million personalized ads based on individual member data. Plus, the team has identified and directed more than 100 content creators to generate 2,500 static and video assets across 80-plus destinations, 32 countries and six continents." 
Moore tests lots of different areas like live content on Facebook and Facebook lead ads. The team created more than 100 Instagram stories last year and recently launched its presence on Facebook Messenger.
"We're really trying to make modern what is timeless—the experience of travel through new and innovative content," she says.
Being modern also means shifting focus to the contemporary idea of people-based marketing.
"It's a trend that I see right now that I think is here to stay," she says. "We're working toward creating this single profile around a guest, but also understanding there is a lot of nuance around that. It's a big undertaking in front of us."
For inspiration, Moore keeps a quote from Hillary Clinton nearby: "When you're knocked down, get back up and never listen to anyone who says you can't or shouldn't go on." She scans LinkedIn each morning for insights on trends and points of views from industry leaders she admires. She's an avid reader, currently in the middle of two books, The Design of Everyday Things by Don Norman and Material Girl, Mystical World: The Now Age Guide to a High-Vibe Life by Ruby Warrington. All the dogs in her family are named after The West Wing characters, including her "cuteness overload" whoodle named Joey.
Her time as a college athlete, playing catcher for the Barry University softball team, instilled in her beliefs she operates by today: that everyone [on her team] should have a clearly defined role, some level of ownership, feel empowered to make decisions and then accept the responsibility that comes along with that. 
"I'm inspired by leaders with an unapologetic mission who can clearly articulate that mission, rally the team and be open to other schools of thought and ideas of how to get there. I've seen it in action, and if you're unapologetic in what you believe in, people around you will believe in it too and want to work toward that mission."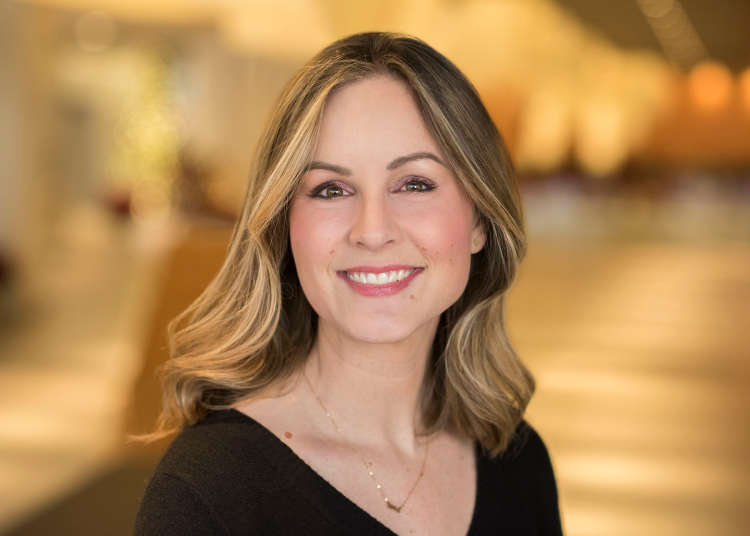 Amanda Moore, Senior Director, Social & Digital Marketing Loyalty, Global Marketing, Marriott International
RAINA MOSKOWITZ
American Express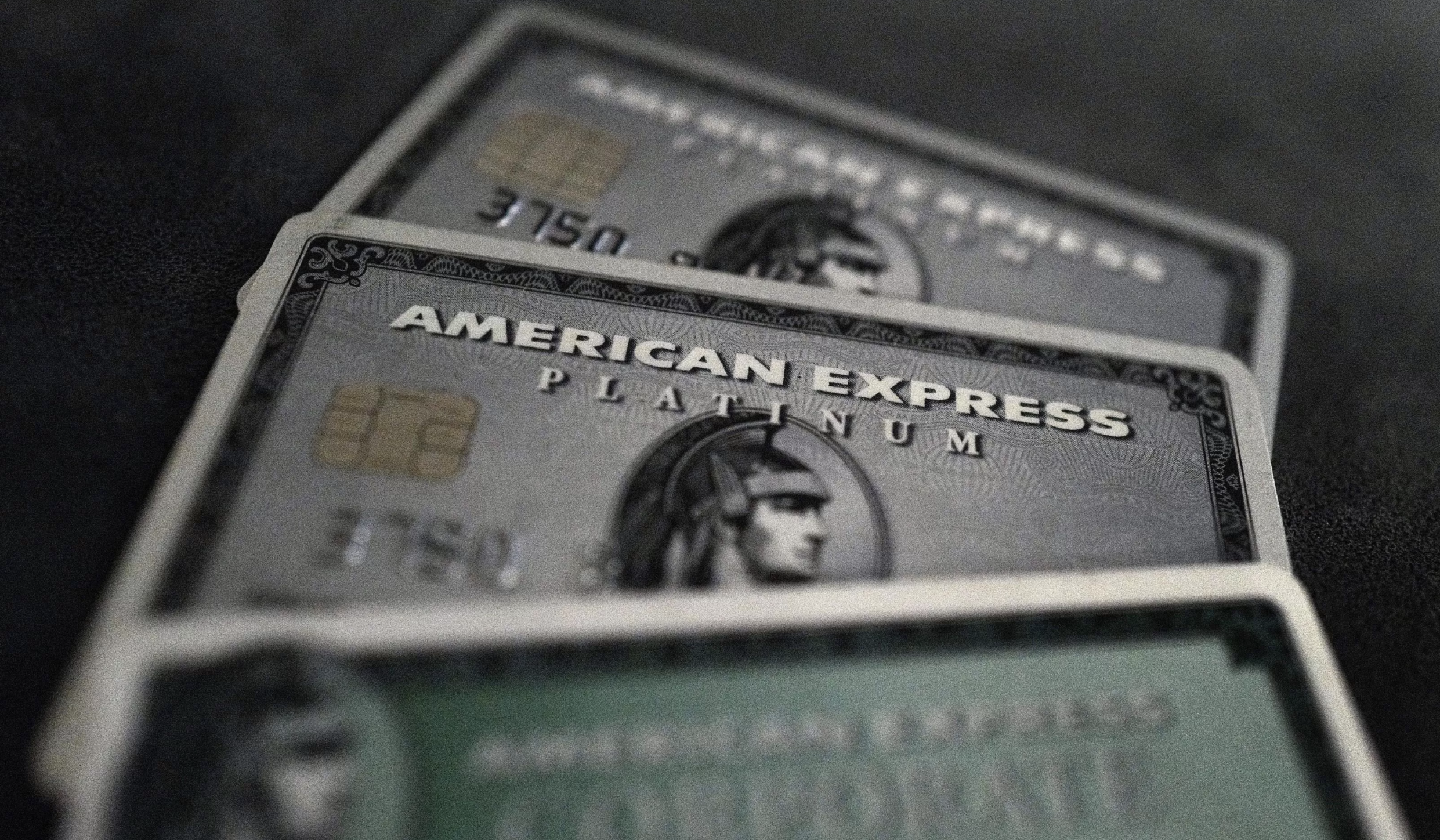 RAINA MOSKOWITZ
Vice President, U.S. Customer Marketing
American Express
Why She's A Future CMO:
Raina Moskowitz is on a journey with American Express customers, to help the brand bond with members from the day they get their first card throughout their entire customer lifespan. With a trained eye towards combining a creative yet data driven approach, she's poised to drive her team to success—and her career to the C-suite.
Many up and coming marketers bounce from job to job to get on the right career path, but Raina Moskowitz was lucky enough to find hers right out of the gate. She majored in finance and management at the University of Pennsylvania, taking some marketing classes as part of her undergraduate work. She joined American Express after graduating, starting in the corporate strategy group as an analyst. This was a great beginning, she says, because it gave her a "bird's eye view of the organization."
From there she moved into a partner-facing role, working in relationship management, and then moved on to product management for the Centurion portfolio. She later served as chief of staff for the head of the consumer business, where she started to see an opportunity to focus more on the existing customer base. This led Moskowitz to the marketing side of the house, where she has spent the last two years focused on the end to end lifecycle of U.S. consumer marketing, from day one of their membership through retention and loyalty.
"Marketing is the perfect intersection of being customer centric and data driven," she says. "I feel like I have the best of both worlds with immediate results, versus other functions where the data isn't so crystal clear."
When she first started in marketing at Amex, the focus was primarily on cardholders who had been members for more than a year. Now, she's looking at the entire lifecycle, including how loyalty can be nurtured in their first days and weeks using their new American Express card.
The marketing team's primary focus today is on digital content and how to communicate value back to card members at every point in their journey with Amex. More than 80 people are on Moskowitz's team, including a sizable marketing operations team to make sure campaigns get out the door.
"It's been an incredible leadership learning opportunity," she notes.
"Raina is an energizing and inspiring leader of 80 marketers, with strong followership across the company," notes  Howard Grosfield, EVP/GM, consumer marketing services, American Express.  "She is a data driven, strategic and innovative marketer, and has a bright future as a top marketer and leader." Moskowitz is proud of the rate that customer marketing at Amex has scaled up, and the double-digit sales growth it has influenced.
"Customer satisfaction has gone up—we've been working to deepen relationships," she says. "We weren't engaging them as much as we should have, and it has become a positive success story."
Part of that engagement is respecting customers' channels of choice.
"We need to be represented across channels," Moskowitz notes. "The customer does not care if you are organized by channel. You need to show up as one global brand for customers, consistently in the channel that they want to be in."
Chat is an increasingly important channel for all companies, including American Express, but not everyone wants to have a conversation.
"There are more opportunities to merge digital and physical, with experiences and events," she says. "With data and the right resources, we have the ability to be smarter about how we target, with the personalized experiences that the customer now expects."
It's essential for marketers to make sure that they don't lose sight of the company's brand and mission, while at the same time not being afraid to try new things, she says.
"Be analytical and data driven, with an appetite and mindset for testing and learning."
Every great marketing leader has a great team behind them, Moskowitz says, and keeping them inspired is crucial.
"I spend a lot of time thinking about the strategic direction, and then I empower people to run with it and make decisions. I don't need to look at every piece of creative, because I know it will ladder up to the bigger picture."
Marketing is hard work, she acknowledges, especially when communications are being sent to millions of card members at a time.
"Having a direct line to me is important, so I have regular office hours and stay close to colleagues who are really giving creative touches," she says. "I want to remove obstacles and let them take credit for their own work."
Moskowitz is keenly aware that the role of the CMO has evolved over the years, from just being focused on brand and creative to needing an understanding of data science.
"CMOs need to be more well rounded than in the past, and they need to understand the nuances of different channels," she says. "The role of the CMO and their vision is becoming mission critical and their voice needs to be at the table."
For inspiration, Moskowitz turns to several sources, including colleagues and leaders she has worked for, the website Leadfully, and the podcast Office Hours. "It's inspiring to hear from different CEOs and the leadership challenges they face," she says.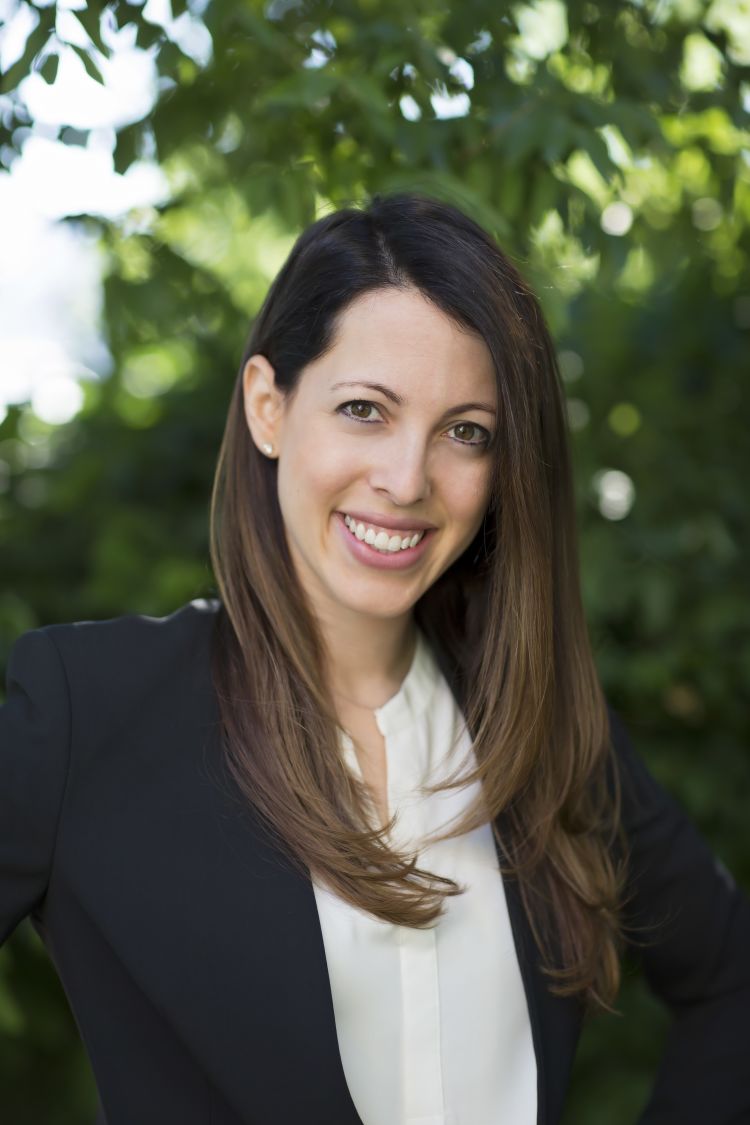 Raina Moskowitz, Vice President, U.S. Customer Marketing, American Express
CASEY NELSON
Jack Daniel's Flavors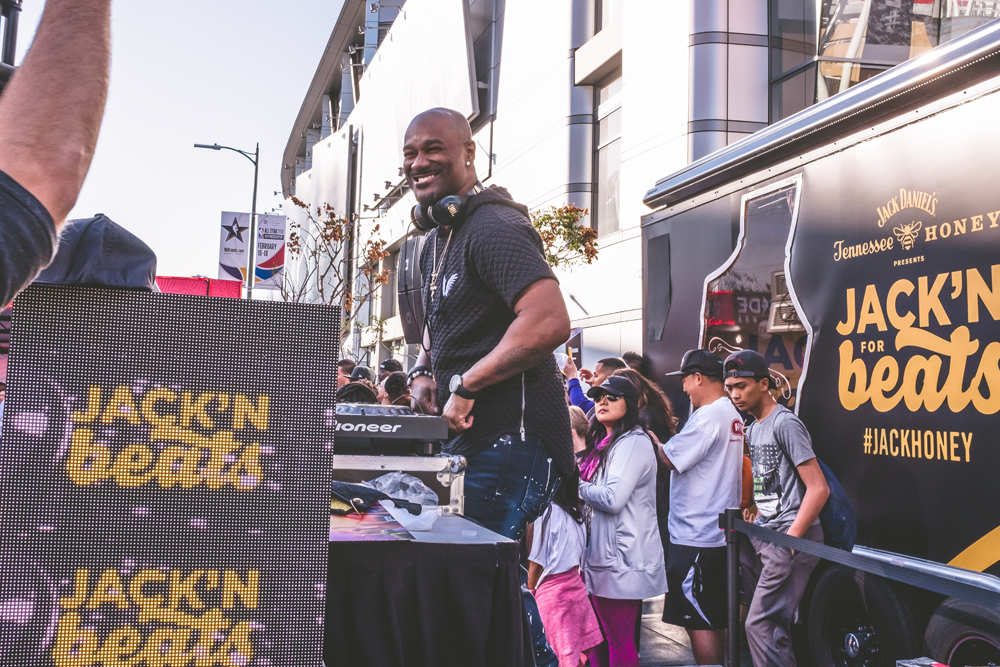 CASEY NELSON
Brand Director
Jack Daniel's Flavors
Why He's a Future CMO:
Great CMOs know how to modernize a legacy brand among new audiences—a skill Nelson has in spades. In one of his most stellar accomplishments, he has taken the 150-year-old Jack Daniel's Tennessee Whiskey Old No. 7 and moved it into the modern era with a number of flavor extensions that are now some of the top profit contributors to Brown-Forman.
Take the 2011 launch of Jack Daniel's Tennessee Honey, the first new product from Jack Daniel's in more than a decade. Brown-Forman tapped Nelson to move back to Louisville from Baltimore to lead the launch, which became the company's most successful innovation ever and was named "Best New Product" of the year within the spirits industry. Since then, Nelson has led the North American launch of two more Jack Daniel's flavors— Tennessee Fire and Winter Jack. In addition, he also took on the sluggish Jack Daniel's Country Cocktails ready-to-drink line and returned it to growth. 
"Each of our Jack Daniel's flavors operates as an individual brand, each with its own role within the broader Jack Daniel's portfolio and each uniquely positioned in the marketplace," Nelson says.
One of Nelson's top priorities is to build market share and recruit new consumers to the Jack Daniel's family and he does that with a blend of both extravagance and simplicity. 
"We value building lifelong relationships," he says. "The flavor brands play a crucial role in that ambition by introducing millions of people to Jack Daniel's."
As an example, in 2017 Nelson negotiated a deal to secure Jack Daniel's as an official partner of the NBA. He defined a mutually beneficial framework to help the NBA in its mission of expanding the game while also helping Jack Daniel's with its goal of recruiting new consumers. The multi-year partnership marks Jack Daniel's most ambitious consumer recruitment effort ever and it took off in a sizzling blaze of sharp marketing and unique experiences. 
"The partnership between Jack Daniel's and the NBA brings two iconic brands together that share very similar values," Nelson says. "It's that shared intersection that excites us about the possibilities to do great things together."
A little over one year in the making, the partnership came into full swing for the second year at the NBA All-Star Weekend in Los Angeles in February. Jack Daniel's was the star of the show showcased through a full-on consumer immersion executed via the lens of basketball and storytelling. A pop-up store mirrored the "Lynchburg Hardware and General Store" gift shop that pumped out a super-cool yet authentic engagement into the world of Jack Daniel's. There were private events hosted at House No. 7 and Room No. 7, a play on Jack Daniel's Old No. 7, where consumers and key influencers sampled craft cocktails. The Jack Honey "Jack'n for Beats" mobile hip-hop karaoke studio set up shop at the TNT "Road Show" where consumers could record their singings skills and interact with official NBA team DJs. Celebrity parties kicked off with the likes of Jamie Foxx and partnerships with other NBA sponsors made for immersive activations throughout Los Angeles. The brand hosted sales people and distributors that had won trips to the experience. 
To top it all off, Jack Daniel's partnered with The Shoe Surgeon for a custom creation of 67 pairs of Nike Air Force 1's to celebrate the NBA's 67th All-Star game. The shoes were inspired by elements of the Tennessee Honey brand—black and dark brown leather with gold accents—and were given away to lucky guests at the Jack Daniel's pop-up store. A limited number of additional pairs will be given away through Jack Daniel's social pages. 
For the much smaller Country Cocktails brand, Nelson sought a creative and fresh approach to building the brand. Looking for a new, non-traditional way to ignite customers he teamed up with American R&B singer, and lifelong friend of Jack Daniel's, K. Michelle. A native of Memphis, TN, her song "Amen" includes the lyrics, "Jack Daniel's is the only man I'll ever trust," so a solid connection was already in place. She rolled up her sleeves and was heavily involved in the creation of the newest flavor. 
Last April, Country Cocktails Southern Peach was launched in collaboration with K. Michelle to the excitement of her more than 10 million fans. Collectively they staged launch events and bottle signings to move product and deliver unique fan experiences, mixing in sampling events, PR and targeted out of home. While on the road promoting her latest album, K. Michelle had product with her to share with media and key influencers. Less than a year later, the entire Country Cocktails line surged in growth and was recently awarded RTD "Comeback Brand" by the Beverage Information Group.
Nelson believes the spirits industry is driven by rapid innovation and is ripe for solid growth. 
"With technology and data accelerating the pace of both R&D and marketing, we're always looking at new technologies such as virtual reality to delivery unique and engaging brand storytelling experiences," Nelson says. "We would love for everyone to visit us in Lynchburg, but for those who can't make it, we like to bring our special town directly to them." 
This year Jack Daniel's is testing a new augmented reality app that gives users a chance to interact with Old No. 7 bottles at retail bringing the bottle to life to share Jack Daniel's story, it's distillery and the town of Lynchburg.
Nelson's story of how he got into marketing could best be described as an "accident." He was busy studying finance at Miami University with every thought of working as a Wall Street whiz. But after September 11, Nelson reconsidered his plan. An internship at Brown-Forman in Louisville that next summer changed his perspective and career trajectory. Back in college he signed on for marketing classes to position himself to join the company full time, which he did in 2008 as a new product specialist in the wine business. Since then he has held eight different positions from regional marketing to brand management to working for the flagship brand Jack Daniel's. So while his path to where he is today may have been somewhat unexpected he says his job is, "pretty darn cool."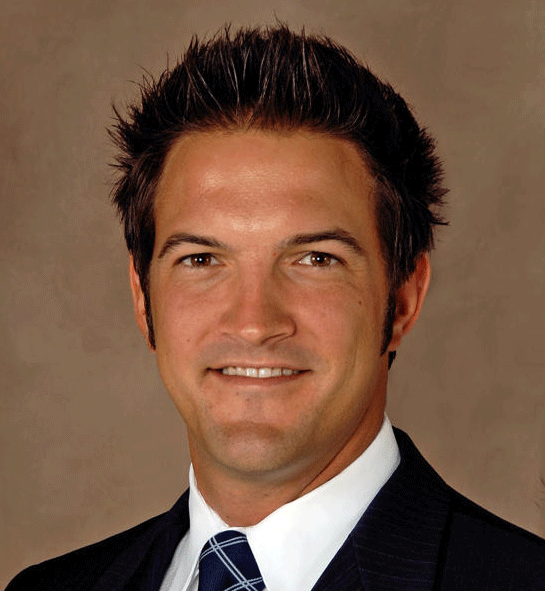 Casey Nelson, Brand Director, Jack Daniel's Flavors
RAHIM RAJPAR
John Hancock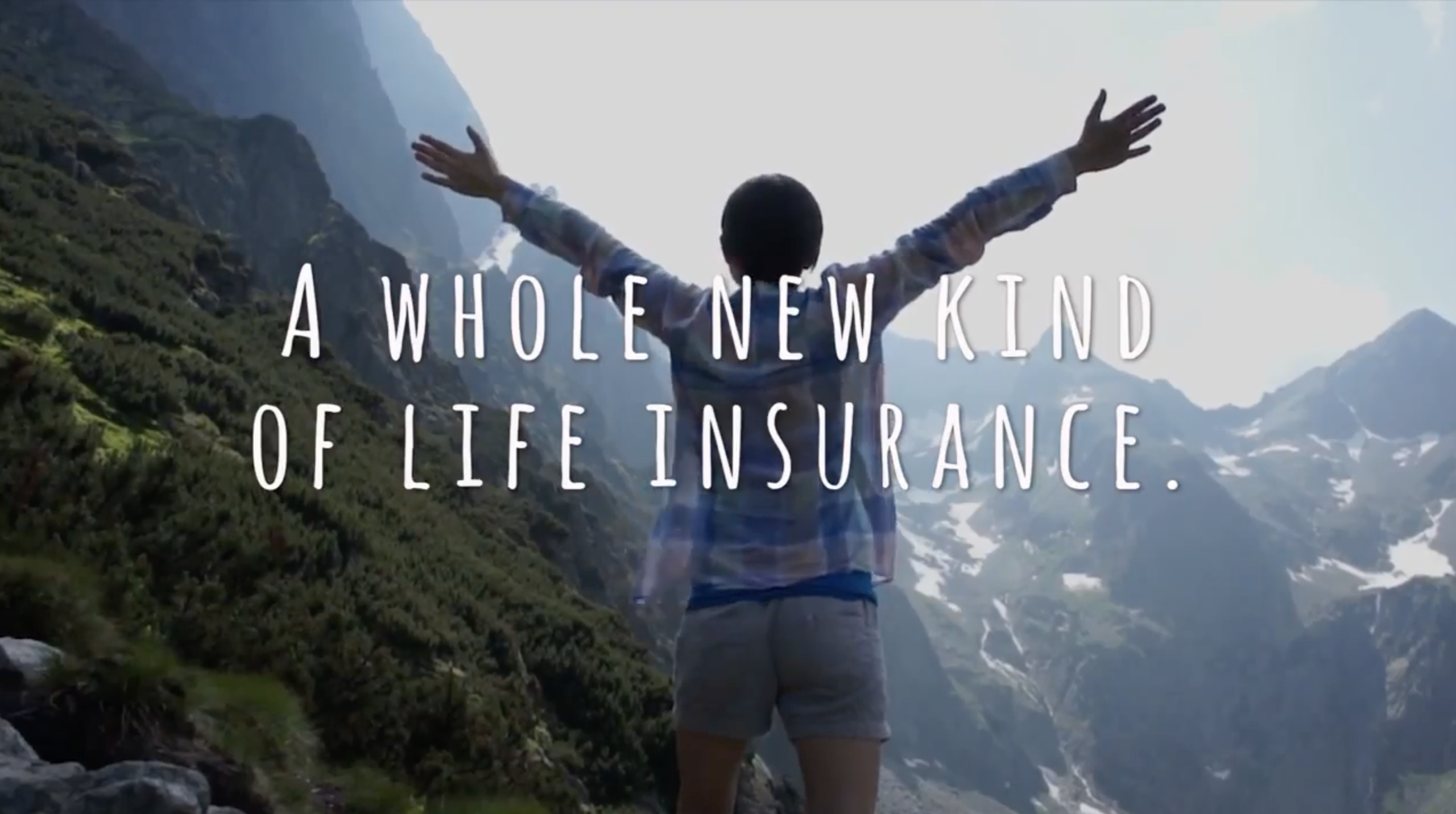 RAHIM RAJPAR
Vice President of Strategy and Business
Development
John Hancock
Why He's a Future CMO:
Rajpar is driven by a desire to figure out what makes his customers tick. And in today's customer-centric marketing world, that's an essential quality for a CMO. He looks at his prospects as people first, a fact that is too often overlooked by B2B marketers. These skills have enabled him to lead projects such as building and managing a 401K retirement plan rollover business at John Hancock, which hit profitability targets within two short years.
Rajpar has been on the client side since his first job after graduating the University of Western Ontario in 1997, working in the mutual fund industry for financial research firm Morningstar.
"That's where an explosion was happening in financial services, with a lot of people investing in portfolios, and a lot of effort being put into helping people save for retirement."
The approach in the branding and advertising work he concentrated on wasn't the omnichannel approach common today, with significant effort placed on print. But as his career evolved, he jumped around a bit, learning different product lines and working in different channels to communicate with financial advisors.
"I wanted to present to the market that I was well versed in diversified marketing experiences," said Rajpar, who joined John Hancock's parent company, Manulife Financial in 2001.
At Manulife, he held both marketing and product lead roles in the U.S. and Canada and served as a brand manager. In 2010, he made the transition into a more general management role, but much of the work he does still puts the spotlight on serving customer needs.
"I get my inspiration from the customer," he says. "I love trying to influence their decision making and I like to help them by showing how our firm can make their lives better. I love trying to understand what is going through their minds."
Rajpar oversees John Hancock's direct-to-consumer channel for life insurance, and the end-to-end consumer experience with the brand.
"We focus on the entire customer journey and listen to what consumers say, turning their needs into solutions," he says.
He's been interested in this sort of approach since early in his career. One of the first programs he worked on as marketing manager for Morningstar was a lifestyle-based campaign.
"At the time, financial services was very conservative and traditional," Rajpar notes. "It was the first time that financial services firms were moving in a lifestyle direction. We commissioned families to provide us with their photo albums, and we used them in our adverting, to show customers at different stages in their lives. It was a unique way to go into that market."
That philosophy has been carried through to John Hancock and its parent company Manulife, where Rajpar helped create and edit Solutions, a magazine devoted to Canadian consumer investing and finance. Partnerships with financial advisors were leveraged to help distribute the publication through inserts in financial media publications, and the circulation grew to more than 100,000.
"It helped us create a strong value proposition and introduce new ways of thinking," he says. 
All life insurance communications today are focused on the putting customers at the center of the messaging, and it is continuing to evolve, he says.
"The traditional concept of what an insurance company provides is going to change over the next five to 10 years. Marketing is becoming more scientific."
For a long time, marketing was a combination of gut feeling and hard facts. The balance is shifting towards more qualitative and quantitative research, notes Rajpar. AI is playing an ever increasing role to find the right people who are interested in your product, at the right time.
"We're just scratching the surface of AI," he says. "We didn't change for a long time and then things started happening quickly. We're a fast evolving industry now."
New marketers shouldn't be afraid to take risks, he says, from a career perspective and a business management perspective. "Try different things—most decisions aren't permanent," Rajpar notes. 
"A variety of experience will enhance your marketability and your perspective. When I led a sales team, I worked with marketers who were thinking big picture. It gave me insight in how to understand the constituency I was serving."
Having a cross-functional skill set isn't just about moving up the ladder, he says.
"It's very much about building your confidence and having different experiences that will propel you in a marketing career. At the end of the day, you need to build raw capabilities instead of just subject matter expertise."
Indeed, CMOs today have to have insight into many different areas of the business. It's a skillset—and a mindset—that's got Rajpar well on his way to the C-suite.
"Rahim is a strategic thinker, a dynamic leader and an involved manager," says John Sisson, president, HBT marketing. "Today's CMO needs vision, technical knowledge and the ability to move the organization forward. Rahim is just such a person and will indeed be a future CMO."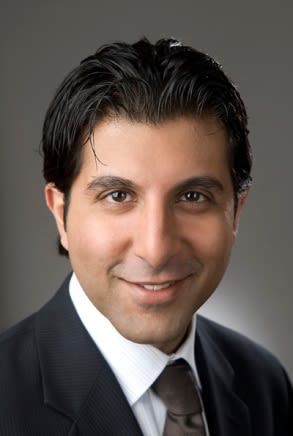 Rahim Rajpar, Vice President of Strategy and Business Development,
John Hancock
ASHLEY SCHACHNER
Pernod Ricard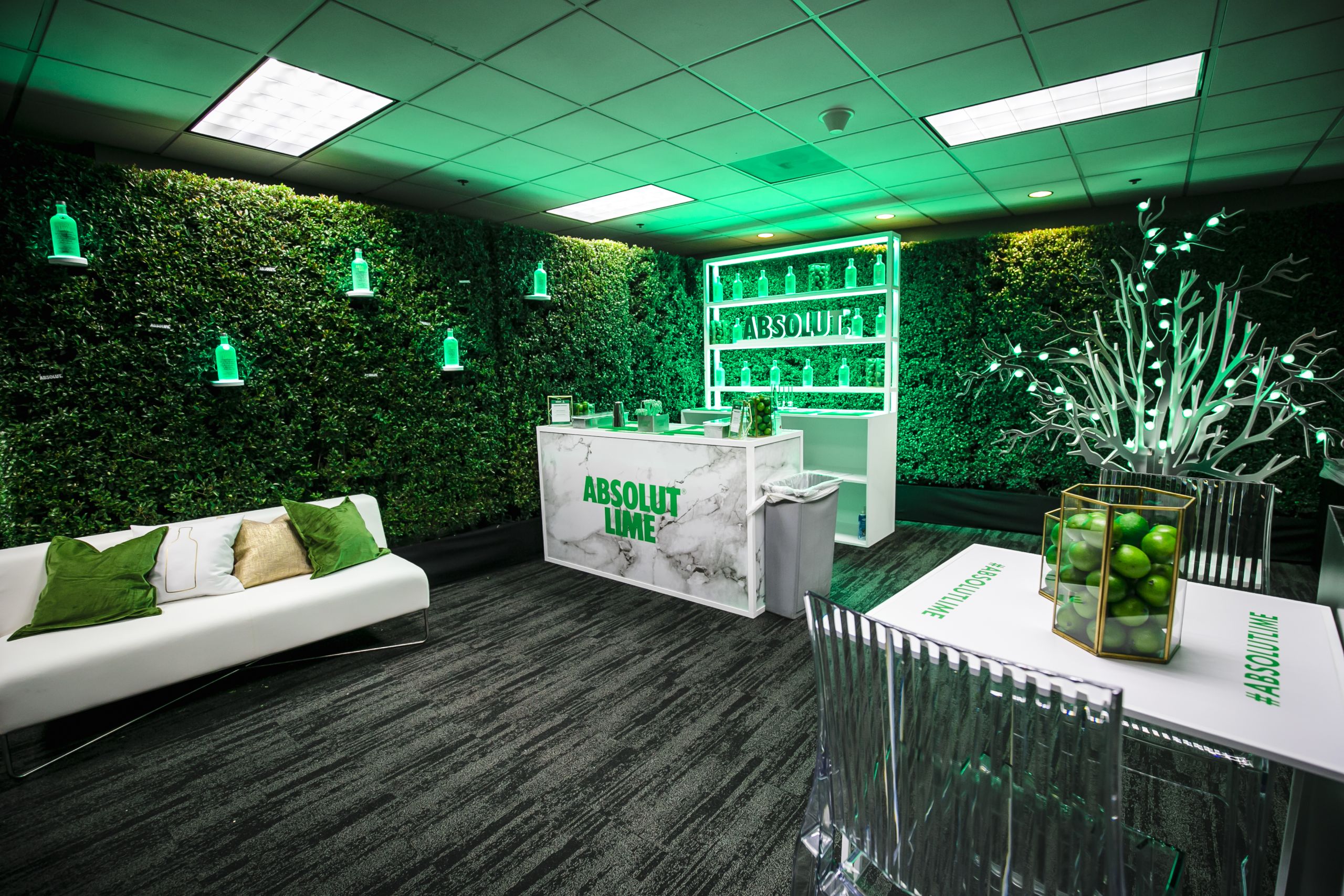 ASHLEY SCHACHNER
Director Experiential Marketing, Spirits Marketing
Pernod Ricard USA
Why She's A Future CMO:
This girl is on fire, staging a stunning 315 events last year while connecting with more than 2.3 million consumers. That staggering accomplishment translates back to her inherent skills as a trusted leader who promotes and thrives on a culture of collaboration and empowerment, stepping back just enough to give her team a wide-open runway to learn, take risks, fail, get back up again and succeed—all key skillsets for a CMO.

Schachner handles events, sponsorships and entertainment marketing for Pernod Ricard's extensive spirits portfolio. While she jokes about being a psychology major, that training has come into play in everything she does. For her, marketing is a people role and every move she makes centers on changing consumer behavior with the end goal of building customer relationships.  
"I love giving our brands a personality in order to find unique and creative ways to ultimately make that connection with the consumer," she says.
In her enduring efforts to give the brands she works on a vibrant and engaging personality, she crafts unique and creative ways to make connections with consumers.
Take her work on Absolut Lime, the biggest innovation and newest product launch for the brand that began two years ago. The plan was to go big and go bold to showcase Lime as a critical new addition to the growing Absolut citrus portfolio. Over her years at Pernod, she proved again and again that she deserved a seat at the table alongside agency partners and the brand team as planning got underway—and she got that seat. She was in the room with the brand team when the brief was received and took the lead to personally negotiate with the Recording Academy to ink a deal with The Grammys. Her team of four women poured marketing into signature events and surrounded those events with a splashy program that included media integrations, OOH, talent endorsements and a social media campaign. The Grammys prestige allowed the team to put a creative and meaningful spin on a more traditional property all on a limited budget. The partnership was so successful that it rolled into the 60th Annual Grammys as part of a just negotiated two-year deal.
"It was one of the more successful product launches we've done recently," Schachner says. "We absolutely pushed the boundaries. The brand was everywhere in L.A. during Grammy week on a limited budget.  We put a creative and meaningful spin on a more traditional property sponsorship."
Schachner's success is also founded on the belief that the best innovations are often small changes to earlier concepts.  Take the wildly popular Malibu Rum Beach House. It's a simple platform that packs a walloping punch.  The brand partners with music festivals including Tortuga Music Festival, Stagecoach Festival and Hangout Festival where the audience is in high-volume party mode—Fort Lauderdale, Palm Springs, St. Louis—and stages a laid-back, tropical-style oasis complete with a rum shack, flash tattoos, frozen cocktails in coconut cups and even a life-size coconut cup to jump in for a photo-opp. Now in year four, Schachner and her team still find ways to refine and refresh it.
"It's a simple strategy. We go where the audience is having fun and it works so well as a platform that we've stuck with it," she says.
In addition to Malibu Rum, her spirits portfolio includes such prestigious brands as Absolut Vodka, Tequila Avión, Chivas Regal Scotch Whisky, The Glenlivet Single Malt Scotch Whisky, Jameson Irish Whiskey, Kahlúa, Olmeca Altos and others. 
Jameson is Pernod's juggernaut brand and continues to see extensive growth thanks to successful mainstay programming and new brand innovations such as Jameson Caskmates IPA.  Schachner and her team continue to refresh the Love Thy Neighborhood Bartenders Ball, now in its 15th year and continue to celebrate, educate and reward its biggest customers—bartenders.  Some 44 events were held across the country last year.
In this digital-first economy, Schachner looks for ways to seamlessly incorporate digital-focused executions into all event programming to drive CRM database building. She uses e-commerce sites like Minibar and Drizly as a way to guide consumers to retail, post event. Even so, her mainstay is connecting in real time with consumers, a tactic more important and meaningful than ever in the digital age.
"Everything has to have a digital component, but connecting with a consumer live and in person seems so much more meaningful than connecting by screen," she says.
She is a prolific and popular speaker who takes the stage at numerous industry conferences to share her expertise and in-depth case studies with other marketers: A testament to her confidence and polished skill set that swirls around mentoring, teaching, sharing, empowering and collaborating.
___________________________________________________
Schachner is presenting a case study on the Grammy activations at Event Marketer's Experiential Marketing Summit May 14-16 at the Marriott Marquis in San Francisco.
_____________________________________________________
For inspiration, she looks to other brand programs to understand why one might work over another. She surfs trade pubs and other marketing publications and finds the ultimate inspiration walking around festivals to see what other brands are doing and, of course, immersing herself in the experience. Party on Schachner.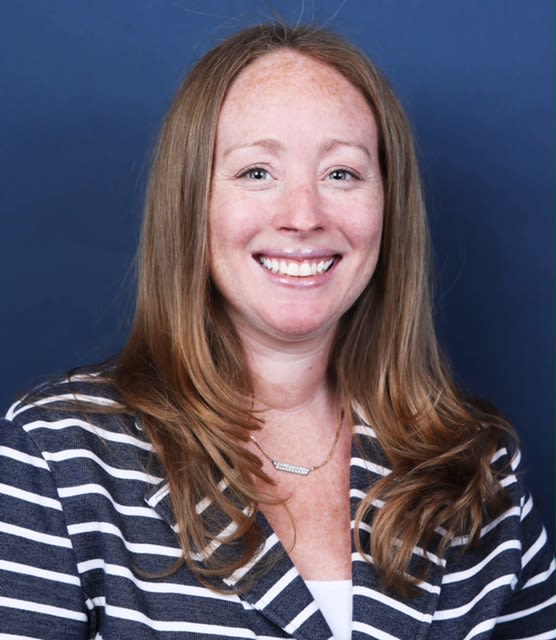 Ashley Schachner, Director Experiential Marketing, Spirits Marketing, Pernod Ricard USA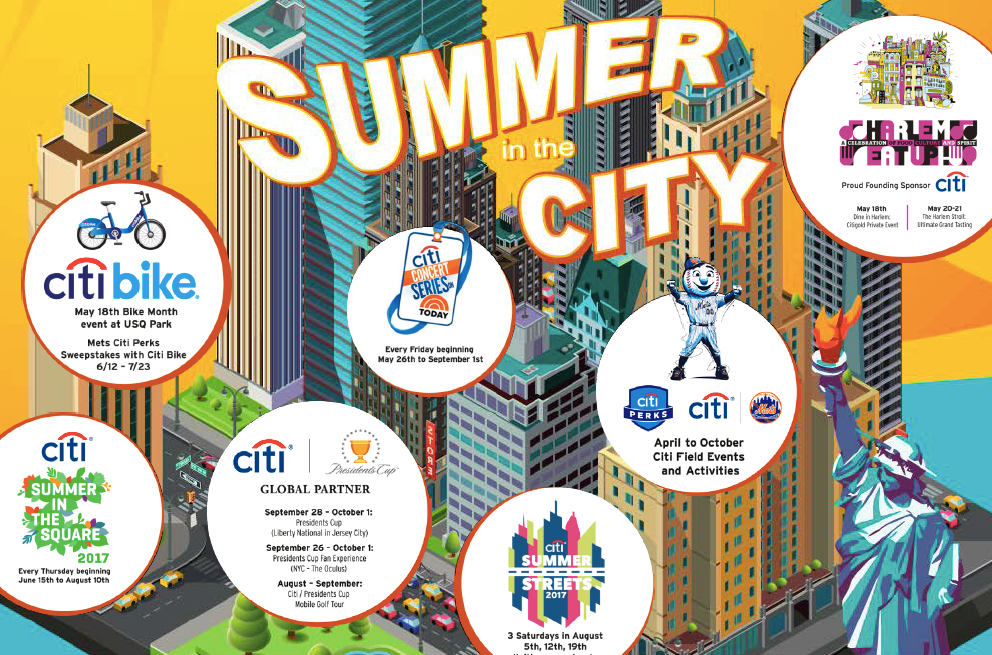 MONIQUE TOWNES
Senior Vice President of Experiential Marketing, 
Citi
Why She's a Future CMO:
Townes values fast, bold thinking and smart collaborations. She is quick to challenge the norm, and knows when to strike with sharp and relevant marketing activations that truly engage her customers—all must-have qualities for a successful CMO.
A lot of marketers spend too much time behind their desks. Not Monique Townes. She loves meeting one-on-one with clients to observe, learn and then execute on their key insights. She is responsible for all aspects of client events, consumer outreach and activation and employee engagements at Citi where she and her team of five take their marketing cues from Citi's media outlays and bring those messages to life inside and outside branches.
Now 25 years into her run at Citi, one of her most ambitious campaigns is the multi-year "Summer in the City," a monumental, multi-part initiative that spans the summer months in New York City to create high-touch consumer experiences and exclusive events through multiple partnerships. 
"We feel very strongly that brand partnership and alignment and sharing space is the new norm," she says. "Citi's partnerships have forged stronger brand values and stronger brands for both parties by capitalizing on both brand's strengths." 
For example, "Citi Summer in the Square"—a collaboration with Union Square Partnership—is a weekly entertainment series featuring fitness, dance, music and family activities that ran from June 15 to Aug. 10. 
Then there's the partnership with NYC Department of Transportation for "Citi Summer Streets," seven miles of prime NYC streets open on three consecutive Saturdays for people to run, walk and bike. Citibike, the public bicycle sharing program sponsored by Citi, sets up along the route interlaced with other branded consumer experiences. Citi Taste of Tennis is part of the program with an evening featuring signature cuisine from the city's top chefs and appearances by popular tennis stars. The summer events are rounded out by a number of other strategic touch points, including sponsorships of movies in Union Square Park and VIP seating at the Philharmonic Central Park. 
To determine the ROI of all these moving parts, Townes looks to engagement, earned social buzz and reach, number of clients engaged, the number of people that hit the microsite and dwell time. "The campaign exceeded all previous benchmarks," Townes says.
Millennials are a key demographic for Citi and Townes is always on "consumer watch" as this group's lifestyles change dramatically from year to year. 
"Millennials are maturing at a faster pace and moving through lifecycles faster than any other generation so the way Citi thought about that demographic five years ago is very different today and we need to make sure we understand those needs at all times," she says. "You have to respect that Millennials have a career, but they are not dependent on any one big company. They have side jobs and are often deeply engaged in philanthropy so you need to understand what might appeal to them overall to execute successful marketing."
Townes kicked off her successful marketing career at Citi in 1993 leading a new program called Citigold in the Mid-Atlantic region. From there she moved up the ranks holding positions from sales contributor to running Citi's world headquarters branch. While there, she applied marketing techniques typically deployed in smaller markets, like hyper local marketing and inking local partnerships. She headed up the opening of new branches—some 100 a year—that needed a tremendous amount of marketing support. That work morphed into Townes creating experiential marketing opportunities for the bank and her forward success in that area. 
"I'm excited every day to go to work and that hasn't changed during my entire career," she says.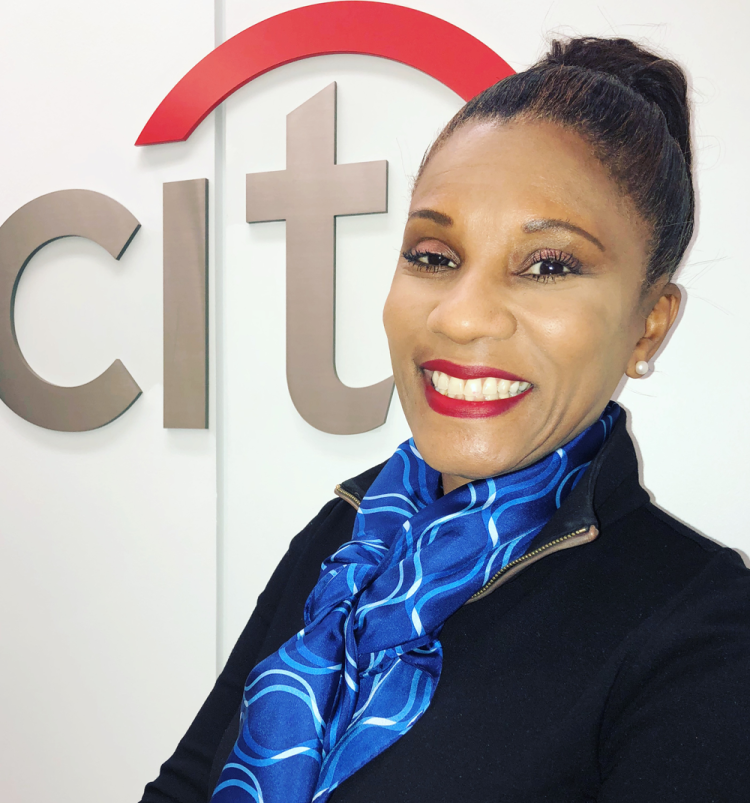 Monique Townes, Senior Vice President of Experiential Marketing, 
Citi