It's time to get comfortable living under a microscope.
It's not just marketing messages that are under fire in today's cultural climate. It's entire organizations. And in this particular moment—and perhaps extending far longer than that—the spotlight is on companies' diversity and inclusion policies. That reflects your marketing strategy and messaging because, today, your brand is the message.
Consumers, and even other businesses, are making purchasing decisions based on what a company stands for. After just two weeks, the advertising boycott against Facebook for its policy toward hate speech has grown to include 400 brands. It has certainly caught Mark Zuckerberg's attention: The company has agreed to an audit of its brand safety controls and he plans to meet with groups behind the boycott.
Other brands are under fire as well. The decades-long push to change the Washington Redskins' name is resurfacing. Criticism of Adidas' diversity policies is making headlines. Pernod Ricard is taking a more proactive approach by launching a crowdsourcing app that allows consumers to report hate speech on social media, a tool for both the general public and for brands.
We also take a look at a brand that's excelling during the COVID-19 era. Shapermint's CMO Massimiliano Tirocchi explains the brand's unique success during quarantine, his approach to paid social media and the company's profitable customer acquisition strategy.
The economic fallout from the pandemic has forced marketing organizations to take a hard look at where they can possibly create efficiencies. We highlight how companies can examine their martech stacks in order to determine potential cost savings.
Lastly, for our B2B readers, here's how IBM and Facebook pivoted major global events to all-virtual summits utilizing disparate approaches.
That's all for now, folks. We hope you had a bangin' 4th.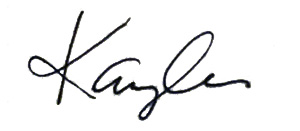 Kaylee Hultgren
Group Content Manager
Chief Marketer
If you would like to sponsor this e-newsletter please contact Dara Brooks at dbrooks@accessintel.com or call (203) 899-8494.