According to a fan study conducted by Wasserman and the Drone Racing League, approximately 800 million people across the globe between the ages of 16 and 34 are enamored with technology, but not when it comes to traditional sports. However, this group still craves tech-driven competition, innovation, gaming and cryptocurrency.
Enter the "tech-setters," the target demo the Drone Racing League has set its sights on. And if the impressive growth experienced over the past year is any indicator, it's been pretty successful at it. We spoke with Drone Racing League CMO Anne Marie Gianutsos about the property's explosive growth, the expanded partnership with the U.S. Airforce announced this week, how it engages fans on social and its plans to compete in the metaverse.
Speaking of the metaverse, influencer marketing will likely be used to increase engagement with these new digital landscapes. And some brands are diving in and embracing virtual influencers, or lifelike personas created and managed by digital artists and agencies. But a new subset of influencers brings with it a new set of regulations and caveats. Here's what brands should consider when tapping virtual influencers for their campaigns.
Networks and broadcasters pulled out all the stops to showcase new content to marketers at the upfronts this week in hopes of luring in ad dollars. But the star of the show this year was streaming video rather than linear programming. We look at the key themes presented to media buyers, including alternative currencies, film content and the enduring appeal of live sports.
Finally, the era of pandemic-fueled event postponements has had one particularly positive byproduct: stronger contingency plans. We review tips and insights on preparing and pivoting experiences, offered up by marketers leading teams at the likes of Dell, Sleep Number, HBO Max and more.
Until next week,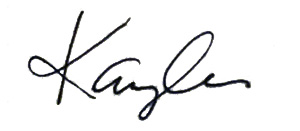 Kaylee Hultgren
Group Content Manager
Chief Marketer
If you would like to sponsor this e-newsletter please contact Dara Brooks at dbrooks@accessintel.com or call (203) 899-8494.