Which Super Bowl ad was your favorite?
We about lost it at the end of the Jeep commercial when Bill Murray and the groundhog misplace their vehicle. Who doesn't love a good groundhog in a knapsack? According to Unruly, we weren't alone: Google, Cheetos, New York Life and Jeep ranked the most effective.
Google and groundhogs aside, there's no substitute for face-to-face marketing when consumer engagement is your jam. We look at six branded experiences—from TikTok to Budweiser to P&G—on the ground at this year's Super Bowl, as well as nine brand activations at the Sundance Film Festival.
CMOs increasingly rely on data and insights to inform their marketing strategies—and GoPro's chief marketer is no exception. Learn how CMO Todd Ballard used customer segmentation and consumer insights to shift from brand marketing to user education.
Considering a brand relaunch? Read these tips first for help with setting clear goals, examining market research and determining the best rollout approach.
Lastly, for B2B sellers, check out four ways to better reach and retain buyers through improving the customer experience.
Until next week,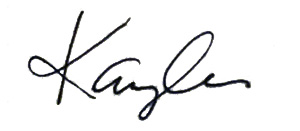 Kaylee Hultgren
Group Content Manager
Chief Marketer