We hope you had a great Valentine's Day. Or, if sweet revenge is more your thing, perhaps you enjoyed some anti-Valentine's Day festivities. Like naming a cockroach after your ex and watching it get devoured via livestream.
For most brands, Valentine's Day is cause for celebration—and extra sweet sales. Mars Wrigley and its plethora of confectionery brands celebrated the holiday with a "Sweet Retreat" pop-up in New York City. This year's focus of "making connections"—through dating, business and forming friendships—was highlighted with a new Bumble partnership. We spoke with Mars Wrigley vp of marketing Hank Izzo about connecting with consumers and the importance of seasonal marketing to his portfolio of brands.
Speaking of treats, we've got something brand new to share: Chief Marketer's first installment of "Marketers on Fire," our monthly profile of an outstanding marketer whose leadership and campaigns are moving the needle for their brand. First up is HBO program marketing vp, Steven Cardwell, responsible for marketing culture-defining shows like "Game of Thrones" and "Westworld."
Meanwhile, Coronovirus, officially named Covid-19, continues to create issues for international travelers and businesses. The virus even prompted the cancellation of MWC Barcelona, the world's largest mobile show. Here are a few precautions marketers can take.
The second draft of CCPA regulations was released, and—rejoice!—there is now some clarification on what constitutes sharing "personal information," how to deal with global privacy settings and what apps collecting mobile data need to know.
And lastly, as sustainable business practices continue to influence Gen Z's purchase preferences, here are some tips on how brands can market to the next generation of consumers.
Until next week,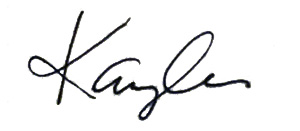 Kaylee Hultgren
Group Content Manager
Chief Marketer