Everyone is talking about the moldy Whopper.
Burger King's 45-second, time-lapse commercial elevates the "beauty" of the molding process that occurs when preservatives and artificial additives are removed from food products—something the company says will be standard practice in the U.S. by the end of the year. The ad is a dig at a McDonald's burger—specifically one that recently turned up nearly unscathed after 20 years. BK isn't shy about attempts to steal customers directly from competitors, whether it's McDonald's, Starbucks or Dunkin.'

The lesson here: Sometimes, mold is gold. But what do consumers think? A cursory look at the YouTube comments shows mixed reviews. Lots of praise, but plenty of dissenters. (Our fave: "Everybody gangsta til the hamburger start walking.").

One thing is certain: Consumers are talking. Checkmate, BK. (Shameless plug for a sister pub: Don't miss Burger King CMO Fernando Machado's keynote at the Experiential Marketing Summit.)

Another ad that has people talking: Google's Black History Month commercial, a moving tribute celebrating the achievements of black Americans by highlighting the most searched moments and people in America over the past 15 years—from jazz musicians to ballerinas to drag queens. The importance of search for digital marketers can't be underestimated. Here are some keyword research tools to complement your SEO strategy.

Promotional marketers planning to engage consumers this summer with festival and fan event activations, take note: A recent report suggests that exclusive access, seamless event logistics and limited-edition merch will be key ingredients to marketers' success.

We also look at customer engagement tactics for ecommerce brands, from visual site searches to co-browsing, and how Pinterest is banking on new performance-based marketing tools to attract direct-to-consumer brands and small- and medium-sized businesses.

Finally, we share our top five B2B marketing stories since the start of the year, from email marketing tips to optimizing mid-funnel content to the trends CMOs are prioritizing most.
Until next week,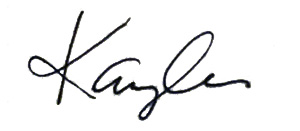 Kaylee Hultgren
Group Content Manager
Chief Marketer