The esports and gaming industries have experienced explosive growth in recent years—and they show no signs of slowing down. An estimated 474 million fans worldwide watch esports, according to Statista, and that number is expected to grow nearly 22 percent by 2024 to 577.2 million. The number of casual gamers has increased, too. Newzoo reports there are now 2.81 billion active gamers globally.
The sector's growth is impressive. But for marketers, its diverse and youthful player pool is especially alluring. Women make up 45 percent of gamers across the U.S. and the U.K.; LGBTQ+ players make up 13 percent; and a third of U.S. gamers are Black, Hispanic or Asian, Newzoo reports. We look at some of the most recent brand partnerships with esports and gaming organizations—from restaurants to banks to fashion houses.
Digital marketers who've been busily preparing for the impending phase-out of third-party cookies—all while creating frameworks with new measurement and attribution models—were gifted a reprieve this week. Google announced it would delay cookie deprecation for another two years. Read about the search giant's updated policy plans and what it means for marketers.
According to Imran Hirani, VP of Strategic Accounts at Nielsen, 60 percent of an organization's marketing efforts should be focused on brand-building and 40 percent on conversion. Yet, especially during the COVID-19 pandemic, brands concentrated on trying to convert prospects into buyers rather than creating brand awareness. And that "short-termism," as he calls it, can inflict long-term damage on a company. Hirani offers tips for creating a balanced marketing strategy across the entire marketing funnel.
Lastly, we look at insights culled from a recent Sprout Social survey about consumer and marketer trends on social media. Among them: Facebook was consumers' most-used platform; customers expect a high level of service from brands through social media; and most consumers visit a brand's website or app when they follow it on social.
That's all for now, folks. Until next week.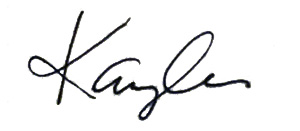 Kaylee Hultgren
Group Content Manager
Chief Marketer
If you would like to sponsor this e-newsletter please contact Dara Brooks at dbrooks@accessintel.com or call (203) 899-8494.