To promote financial literacy among middle school-aged students, Ally Financial recently teamed up with rapper Big Sean and popular computer game Minecraft to create "Fintropolis," a world within the game that weaves financial lessons into the experience as players navigate through it. And as of this week, it surpassed one million downloads.
"Getting people to think about finance is a daunting task," says Ally Financial CMO Andrea Brimmer. "So, we have to find engaging ways for people to have meaningful conversations around finance. We've found that gamification is a great way to do that." We spoke with Brimmer this week about Ally's gamification strategy, its commitment to brand purpose and the company's strategy of supporting economic mobility.
Social commerce is flourishing, and one company in particular continues to roll out new integrations with social platforms. Ecommerce tech brand Shopify now allows digital storefronts on TikTok, adding to its roster of partnerships. We look at what's available for brands that use the service and how the age of social commerce is evolving.
Speaking of ecommerce, product recommendation quizzes are fast becoming a way for brands to collect data on consumers and personalize online experiences. We review what it takes to design a solid content strategy, from audience segmentation to targeted recommendations.
Lastly, we look at how HBO Max tapped into Dominican culture with a bachata-themed pop-up in Manhattan's Washington Heights neighborhood through featuring daily programming, a historical tour of the music genre, an on-site barbershop and dance classes.
Until next week,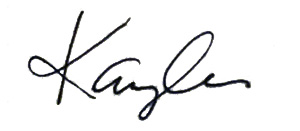 Kaylee Hultgren
Group Content Manager
Chief Marketer
If you would like to sponsor this e-newsletter please contact Dara Brooks at dbrooks@accessintel.com or call (203) 899-8494.