The social commerce market in the U.S. will rise by 35.8 percent in 2021 to $36.62 billion, according to an eMarketer forecast. Moreover, about half of users ages 18 to 34 are expected to make at least one purchase via social platforms this year.
That's compelling data for marketers to master one-click purchasing capabilities as quickly as possible. But in order to access resources for social commerce initiatives at your brand, first you need buy-in. We review ways in which marketers can improve social reporting, communicate value and present specific metrics to make an impact.
Prior to the pandemic, DTC eyewear company Zenni invested in brand marketing through in-flight magazines and billboards. But COVID-19 changed all that as the number of people flying plummeted and foot and automobile traffic plunged. Now that traffic is increasing, and pricing for OOH advertising has made some options affordable for the first time, Zenni is hitting the road again. Read how the brand is reinvesting in OOH marketing, with billboards, pop-ups and social media tie-ins.
Similarly, when the Tennessee Titans NFL team kicked off a pandemic-era campaign in Nashville honoring the football team, community and noted Tennesseans, it tapped OOH as a tactic by layering augmented reality onto a mural. Read how the brand continues to refresh the experience with extended reality technology—and how it maximizes impact while making it measurable.
When it came to marketing the new iteration of "Gossip Girl" on HBO Max to both fans of the OG series and newer audiences, the network strove to be authentic first and foremost. Read how the platform leaned into a series-inspired fashion collab, influencer marketing and emerging social media tactics to produce a standout campaign. Plus, Originals Marketing SVP Pia Barlow discusses how HBO Max is approaching experiences moving forward.
Lastly, we look at five ways brands can make use of the extra time Google granted the industry before third-parties cookies dissipate altogether, from testing alternative data solutions to focusing on measurability.
Until next week,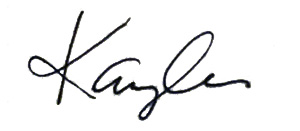 Kaylee Hultgren
Group Content Manager
Chief Marketer
If you would like to sponsor this e-newsletter please contact Dara Brooks at dbrooks@accessintel.com or call (203) 899-8494.