Consider this sobering stat: Gartner's annual CMO Spend Survey released this week, which polled 400 CMO and marketing leaders in North America, the UK, France and Germany, revealed that marketing budgets fell to 6.4 percent of company revenue in 2021, down from 11 percent in 2020.
The study suggests that while most CMOs expected budgets to bounce back in 2021, this optimism was perhaps premature. "A swift return to pre-pandemic funding levels proved elusive for many marketing organizations," according to the report.
But budget declines aside, the report also highlighted a reprioritization in channel spending: Investments in pure-play digital channels, including owned, paid or earned, account for 72.2 percent of respondents' total marketing budgets. And in terms of resource allocation, investments in marketing technology continues to dominate, taking 26.7 percent of the pie. Check out these five martech trends to keep an eye on in 2021, from no-code/low-code integration tools to data clean rooms to campaign attribution tactics.
Meanwhile, the experiential marketing industry's comeback paints a slightly rosier picture. Budgets are rising post-pandemic and nearly 90 percent of event marketers are now focused on in-person events. We look at 15 data points relating to experiential marketing—and if the statistics have anything to say about it, it's back on track in a big way.
We also profile one digitally-native brand that's killing it with younger audiences in the beauty space by tapping the latest tech, platforms and social commerce tools. Here's how NYX Professional Makeup's recent marketing campaigns on Triller, Snap, TikTok and esports platforms are making waves.
Lastly, we look at how connected TV advertising is becoming more appealing to healthcare and pharma marketers despite the regulatory challenges those industries face. Here's how brands are embracing the tactic, overcoming those obstacles and capitalizing on CTV's flexibility.
Until next week,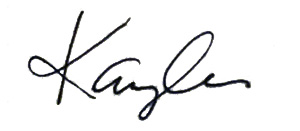 Kaylee Hultgren
Group Content Manager
Chief Marketer
If you would like to sponsor this e-newsletter please contact Dara Brooks at dbrooks@accessintel.com or call (203) 899-8494.