The collective health of the globe's population has been thrust into the spotlight over the past two years. But the result of our increased focus on battling one particular virus—albeit justified—has been the postponement of preventative and routine healthcare. According to a study from the Journal of the American Medical Association cited by Labcorp, one in five adults delayed their healthcare and 57 percent of adults experienced negative health consequences as a result. Market research conducted by the brand also indicated adults' limited understanding of routine healthcare tests and treatments.
With its latest campaign, "Make Way For Better," Labcorp is seeking to educate consumers on preventative care while also pointing to its consumer testing line, Labcorp on Demand. We spoke with Amy Summy, Labcorp's first CMO (who joined the company right at the onset of the pandemic, no less) about the campaign's strategic goals, lessons learned from its first foray in influencer marketing, how its purpose has evolved and the company's strategy for growth.
For B2B social marketers, LinkedIn's ability to target prospects based on professional interests and relationships makes it an attractive platform for lead gen and nurturing. But balancing engagement tactics with conversions can be tricky. Here are three tips for crafting messages that can increase your chances of resonating with target audiences.
Loyalty programs can unearth a treasure trove of first-party customer data. One brand that's capitalized on the tactic is quick-serve restaurant Noodles & Company, whose marketing department overhaul included a revamp of its rewards program. We look at how and why the company transitioned to a points-based offering as well as additional positive outcomes of the upgrade.
Lastly, we explore Hendrick's Gin's recent multisensory, underwater spa experience in New York City, which featured calming ocean sounds, aromatherapy, a mermaid sea sponge scrub and, true to the brand's penchant for the peculiar, a plethora of odd sea creature characters.
Until next week,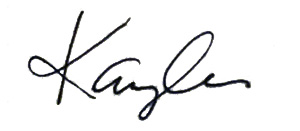 Kaylee Hultgren
Group Content Manager
Chief Marketer
If you would like to sponsor this e-newsletter please contact Dara Brooks at dbrooks@accessintel.com or call (203) 899-8494.