This week we offer a two-part series on how P&G is reinventing advertising—and agency relationships. Agency reinvention alone has saved $1 billion and is leading to more creativity, more agility, greater entrepreneurship and is transforming P&G's organization and culture.
We then take a close-up look at P&G's roadmap to using disruptive marketing to drive growth. The focus is on constant innovation and irresistible brand experiences that result in growing the market, new users, share, sales and profit. P&G's Chief Brand Officer Marc Pritchard gives us the details.
Godiva is also driving growth with "Wonder Awaits," a new campaign that pays homage to its founder Pierre Draps, who as a young man in Belgium learned how to make truffles to delight his wife. And while Godiva may be gearing up for the holidays—its biggest selling period—CMO and innovation officer John Galloway tells us it also has a bold plan to grow its business fivefold over the next six years.
Buying candy can be fun, but many men don't shop for entertainment, they shop because they need something. Better segmentation and an improved martech stack is helping Destination XL engage its big and tall audience both in-store and online.
Was 2019 the year your team pledged to move to a more collaborative, agile marketing approach, testing and iterating new ideas more quickly? You're not alone. According to the AgileSherpa State of Agile Marketing report, about half of traditional marketing teams were looking to implement agile practices this year. But what does agile really mean for marketing?
And finally, last week Twitter users weren't happy to find out that the phone numbers and email addresses they shared with the platform for security purposes were accidentally made available to advertisers.
Hope you're delighting your customers this week.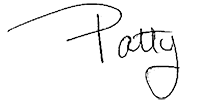 Patty Odell
Senior Editor
Chief Marketer