INFLUENCER MARKETING 3.0
How modern marketers are moving influencer programs into the mainstream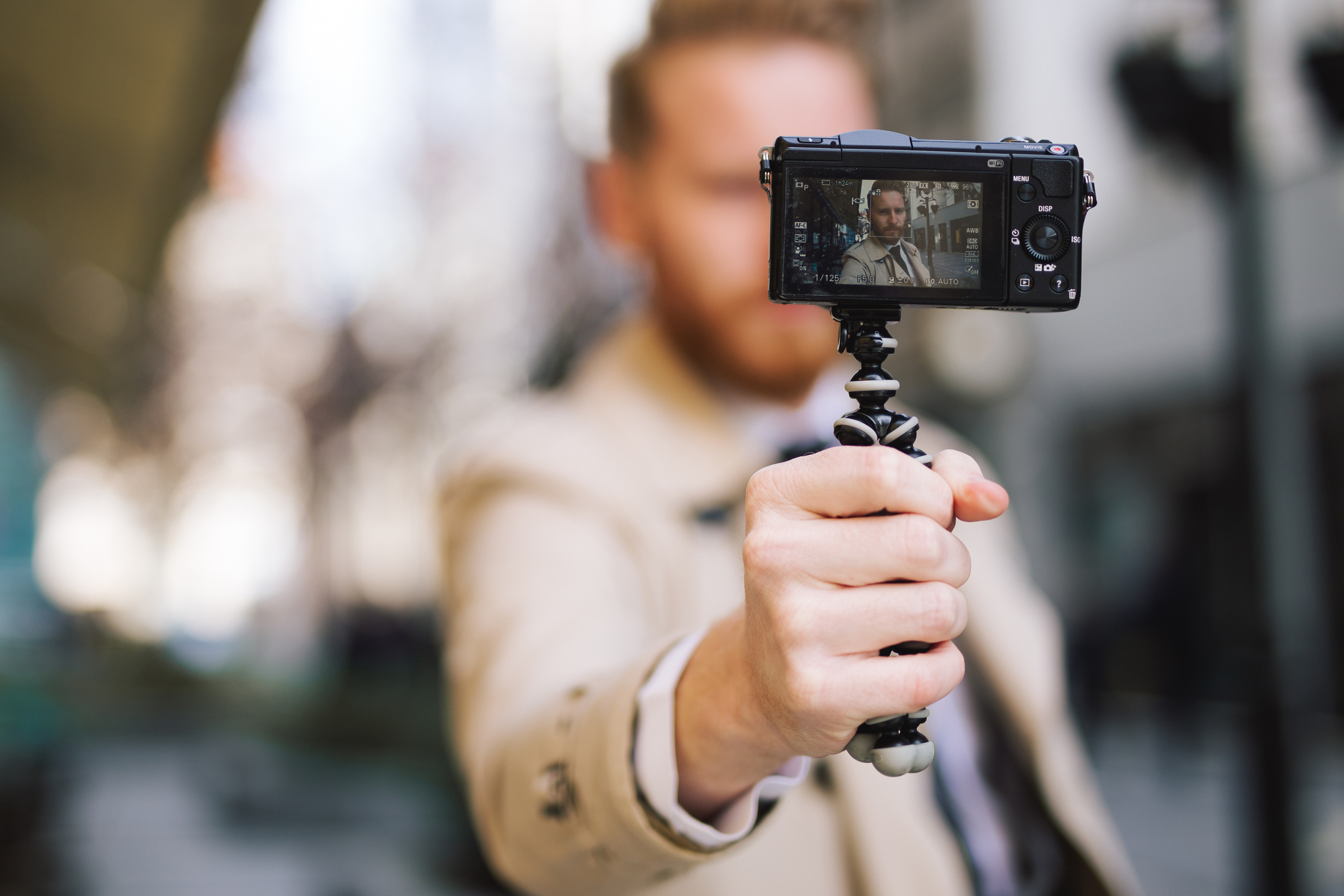 When strategic thought leaders like Clorox CMO Eric Reynolds describe influencer marketing as a sea change for the brand, you know influencer programs have arrived.
"Clorox is a house of brands and there's all kinds of influencer strategies and different applications," Reynolds says. "But having other people tell our brand story as the first invitation, the first idea, is a very powerful thing. It has returns and its suddenly influencing the rest of our marketing mix."
Influencer marketing is projected to be a $6.5 billion industry this year, skyrocketing from $1.7 billion in 2016. Searches for the term rose from 3,900 searches per month in 2015, to 61,000 in 2018, according to Influencer Marketing Hub's The State of Influencer Marketing 2019: Benchmark Report.
Sixty-three percent of businesses that budget for influencer marketing plan to increase spending over the next 12 months, with 17 percent expecting their spend to remain the same. The majority, 81 percent, take their influencer marketing spending from their marketing budget, while the remaining 19 percent find the money in their PR funds, according to the survey.
As spending and interest increases, so too do the number of businesses in the space. More than 320 new influencer marketing-focused platforms and agencies entered the market over the last 12 months. In 2015, there were just 190 influencer platforms and agencies, compared to 740 in 2018.
In this special report, we take a closer look at some of the brands that are embracing and evolving their influencer marketing practice. And, we offer actionable tips on how to create and sustain your own influencer marketing practice.
---
Other articles you might enjoy:
---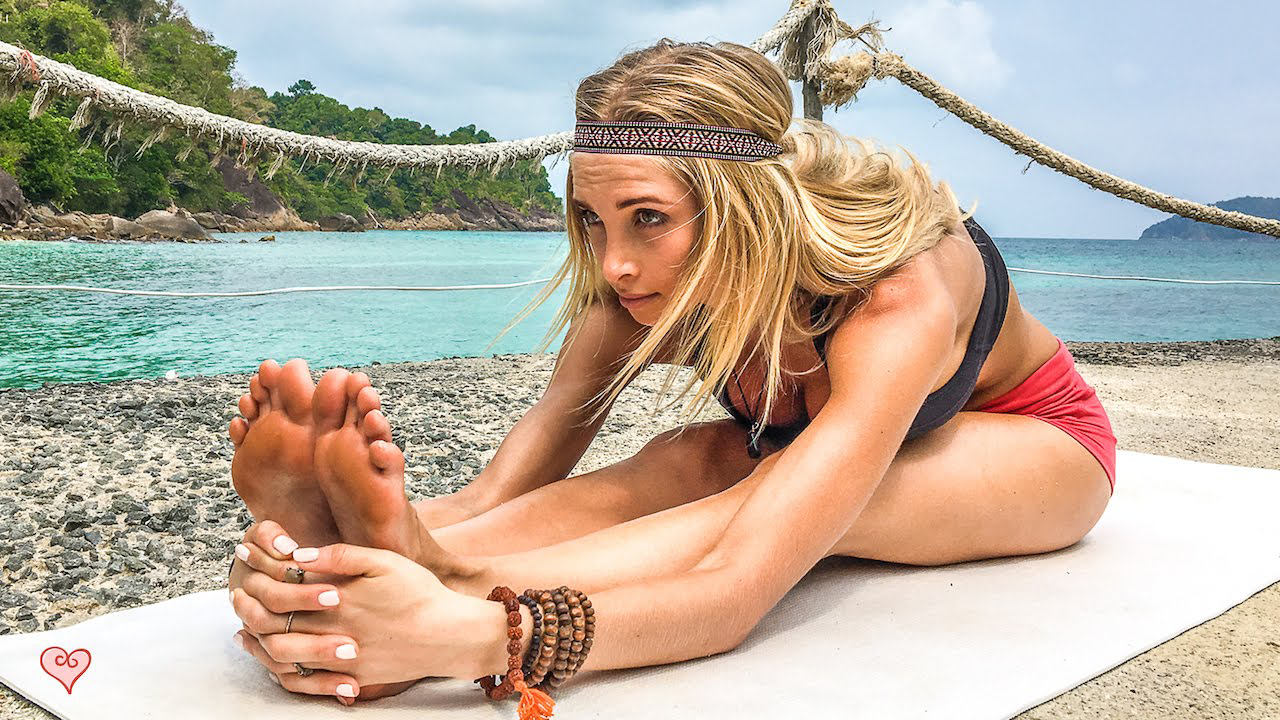 Fabletics Works Out Influencers
Fabletics Works Out Influencers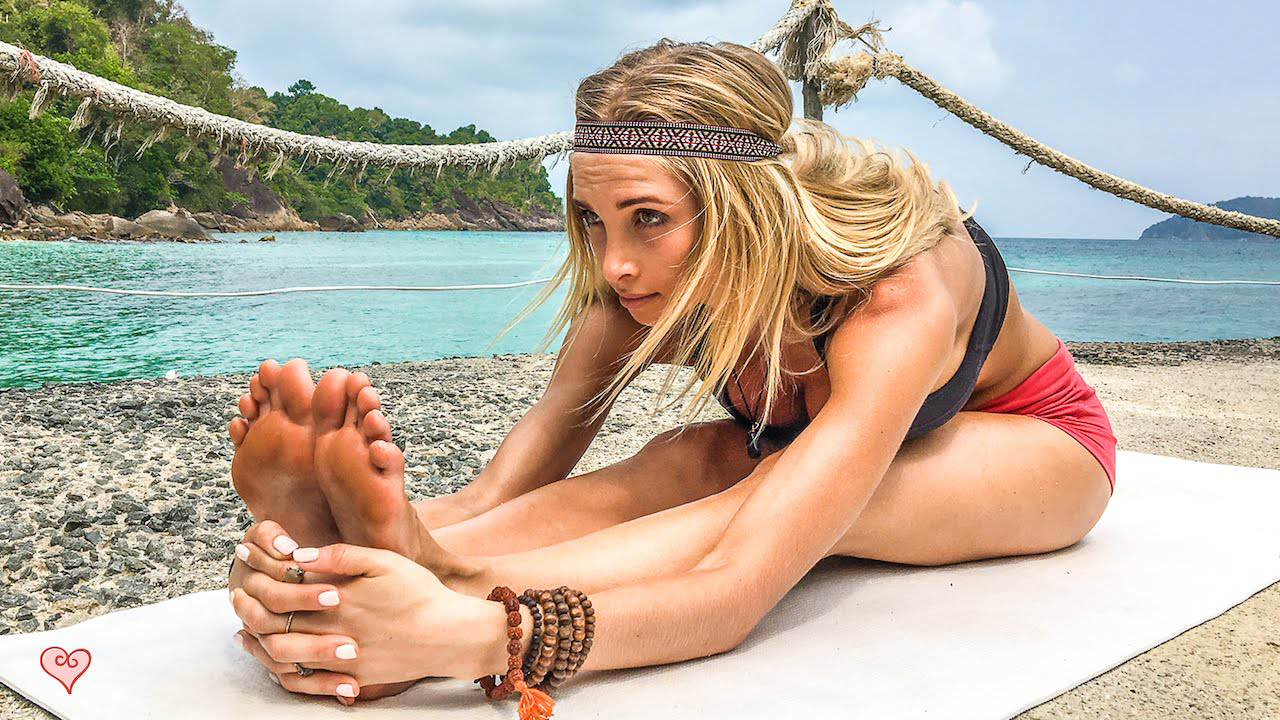 A year ago January, TechStyle—an online, monthly subscription fashion retailer whose brands include ShoeDazzle, Savage X Fenty and Fabletics—had been dabbling in non-paid influencers, but paid influencer marketing was non-existent. But when Jennine Matthias joined the company as director of influencer marketing in February 2018, she began building the infrastructure to run a paid influencer program. 
This year, that work paid off. January is a big month for the workout gear brand Fabletics, best known for its wildly popular leggings. As consumers by the millions laid the groundwork to get fit as a New Year's resolution, TechStyle was unleashing an influencer army for the Fabletics' brand to tap into that passion. That Kate Hudson is a partner and front women for the brand also added to the caché.
The services of more than 200 paid—and 350 non-paid—influencers were purchased at a total January spend of $600,000. The program drove an impressive 13,000 new customers, all from direct link clicks. 
"Since January is our biggest month of the year, we really went after a lot of influencers," Matthias says. "We had them focus on 'It's a New Year, New You.' It was really the first time we were at scale and operating at the scale we want to be at. That was our biggest spend month to date and the biggest driver of sales to date." 
For the brand's ongoing non-paid program, the goal is to work with hundreds, even thousands, of micro influencers per month per brand. These influencers receive product in exchange for posting and tagging the brands, like this post by Haley Pham.
"Within each brand we have a team that works with micro influencers, and at that level it's really a volume play," Matthias says. "We're trying to work with as many people as we can who are of the right audience for us and that match our brand. We saw amazing results from that [for Fabletics]."
Since then, TechStyle continues to spend hundreds of thousands on the Fabletics' influencer program per month and is still "seeing great numbers." 
Play by the Rules
TechStyle has a heavy hand in the messaging that influencers deliver, providing important points they need to hit in their copy as well as specifically what to say. 
For example, influencers using Instagram Stories are required to share special offers for Fabletics— typically two pairs of leggings for $24. Influencers must submit a certain number of frames and all frames must have the "swipe up" copy on them or the influencer must verbally say "swipe up." For campaigns posted on YouTube, influencers must verbally say "click on the link" to get a special discount with a subscription, as influencer Boho Beautiful does in this video.
"We're experts in what is going to drive that [direct link click] action," Matthias says. "These are the some of the specific things that we can ask the influencers to do that really improve conversion. It's all about the call for action. Really telling people what you need them to do." 
Beyond Fabletics, TechStyle has influencer programs across all of its brands from micro, with a few thousand followers, up to household name celebrities that have millions of fans. From there, it pays influencers whose followers range from 50,000 up to 7 million, along with a few who work on commission. 
"In this [paid] range, its mostly influencers on a per post basis," she says. "We are a direct response company so we're looking for conversion and clicks, we're not looking at engagement metrics. We are looking for influencers that are going to drive traffic and that's what we pay for."
Ninety-nine percent of paid placements are on YouTube or Instagram Stories.
"These are the places where we find the most direct response swipe ups and clicks on video descriptions," Matthias says.
Influencers with the largest followers also tend to get more brand integration, including their photos on the site and in marketing emails.
Actress Erike Jayne, a cast member on "The Real Housewives of Orange County," designed a collection that lives on the TechStyle site and was promoted across a number of months to her followers as well as TechStyle's social channels. 
The Right Fit
TechStyle, of course, looks to influencers that fit its fitness genre, but also finds success with lifestyle and mom influencers, females in the reality TV genre like "The Bachelor" and "The Bachelorette," as well as reality shows on Bravo. 
"It doesn't need to be someone who always focuses on fitness and working out who will work for us," Matthias says. "If their audience is engaging and really listening to what they're saying and loving what they're saying then they're making that purchase because they want to be like their favorite influencer." 
TechStyle uses Impact to evaluate influencer performance to track clicks, leads, sales and revenue on each influencer to calculate their cost-per-acquisition, the main metric in determining if an influencer is successful or not. 
"Some influencers will just not be successful," she says. "It's impossible to determine ahead of time. There are a lot of factors that we look at to determine who we want to work with and how much we want to pay them, but at the same time it really is a gamble and that's why you want to have the volume play."
---
Other articles you might enjoy:
---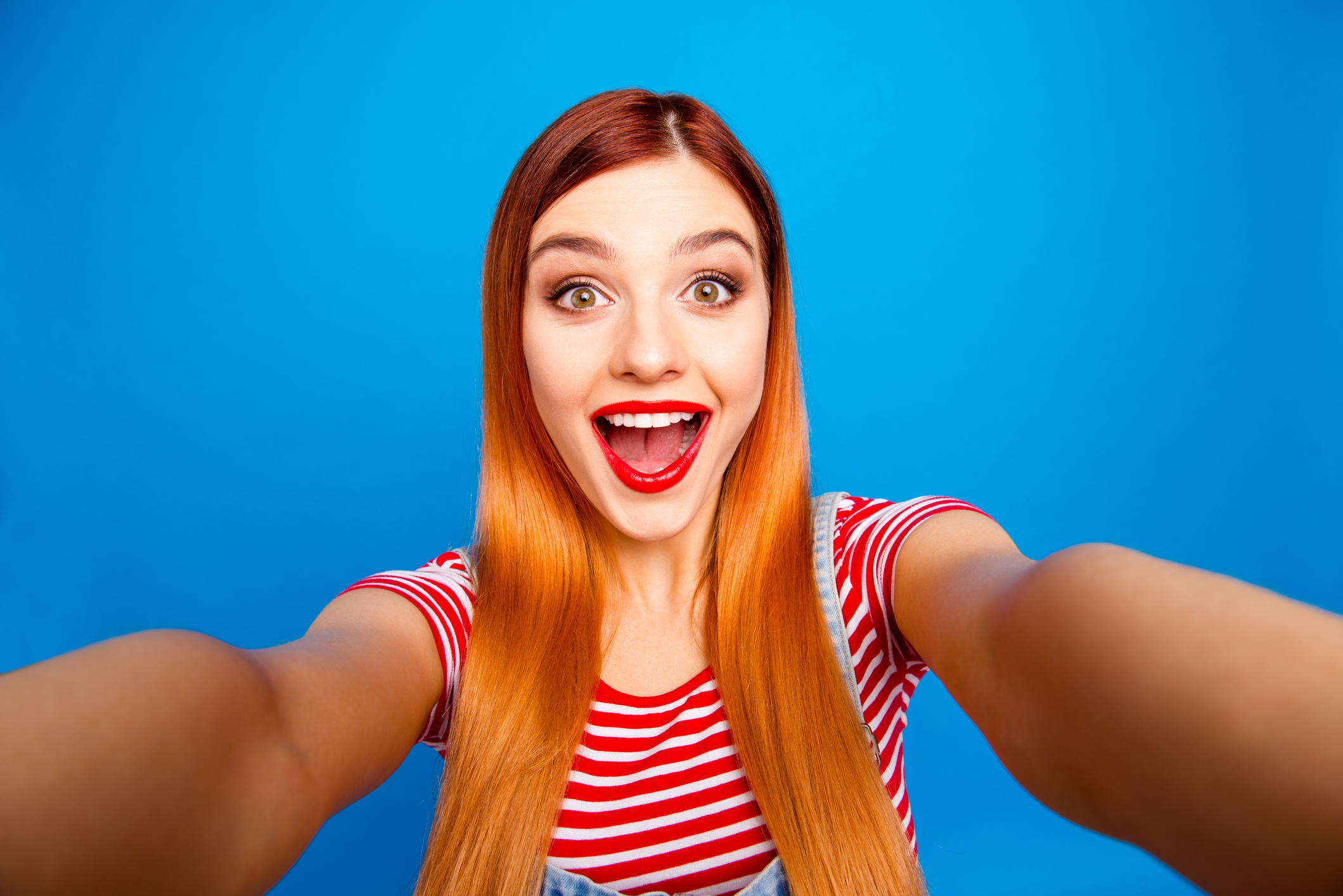 Executive Q&A: Teleflora Brings on the Moms
Teleflora's VP consumer marketing Danielle Mason on how influencers plant the seeds to grow sales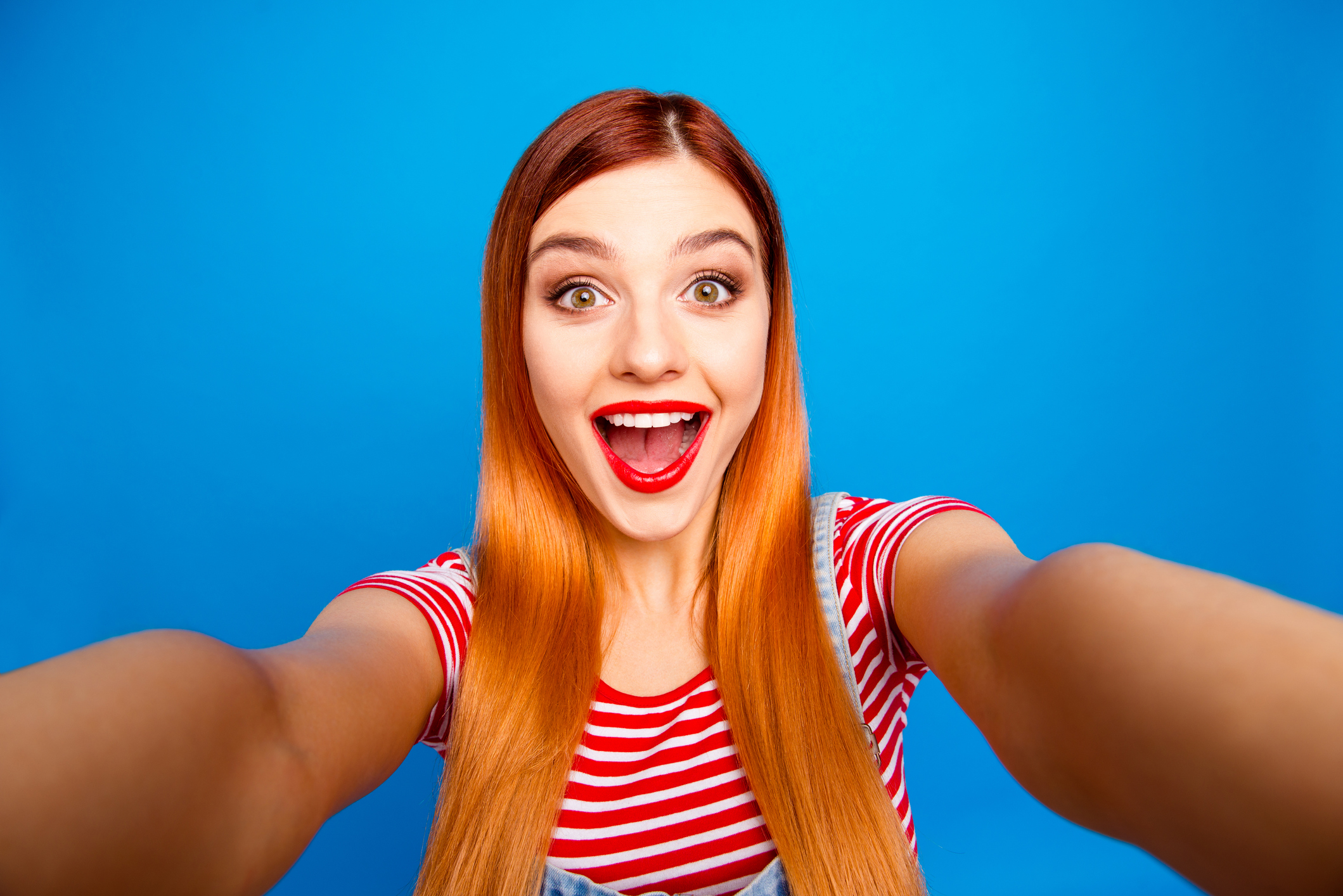 Over this past Mother's Day, floral delivery service Teleflora used humorous videos to remind consumers of the strong bond between moms and their kids—and used influencers to spread the word and drive sales. 
The campaign, "Love Like a Mother," poked fun at what the world would look like if everyone loved like a mother, even if they're not your mother. 
Danielle Mason, VP, consumer marketing, Teleflora, shares the strategy and execution behind the campaign.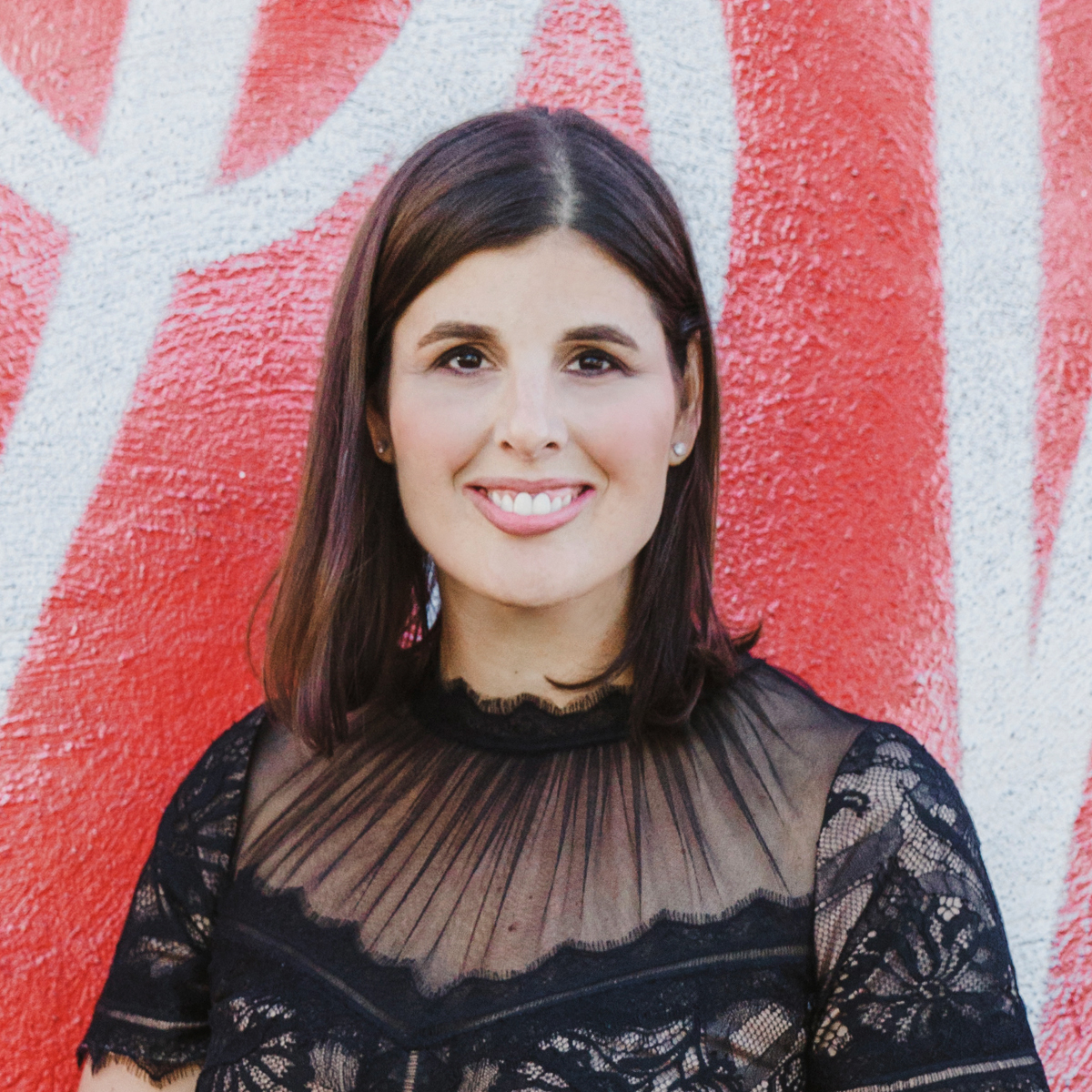 CHIEF MARKETER: How did you determine that this effort would be a good fit for influencer marketing?
DANIELLE MASON: Mother's Day is one of Teleflora's key holidays and we always want to make a big splash to celebrate moms across America. This campaign was an extension of Teleflora's ongoing "Love Out Loud" campaign, encouraging people to share love in a big way. 
CM: Were moms your influencer focus?
DM: There are so many mom influencers who share their deep bond with their children and their own mothers on their social platforms. We partnered with influencers to bring this campaign to life and encourage their followers to "Love Out Loud" and gift Mom a beautiful bouquet always made by hand and hand-delivered by Teleflora's network of local professional florists.
CM: How do you source influencers? 
DM: By having a strong reputation among influencers of all ages, not only are we continuing to partner with top content creators that understand our brand, we are also sought after by new influencers who are excited to join our campaigns. For Mother's Day, we also utilized the platform AspireIQ to search for our top tier roster of influencers, with the goal of reaching women "floral fanatics" who would be inspired to use Teleflora's local florists to send the perfect gift to mom.
CM: What vetting process do you use?
DM: We analyze influencers in a holistic way and consider several factors, including number of followers and engagement rates, but most importantly, we ensure their content and overall character aligns with our campaign message and the Teleflora brand. For our Mother's Day influencer campaign, our goal was to partner with influencers who would naturally take to their social pages to express their love and gratitude to their moms or for their journey as a mother.
CM: How did you execute the campaign?
DM: We executed an influencer program with more than 20 moms who showcased Teleflora's 2019 Mother's Day bouquet lineup while sharing anecdotes or memories that bring to life the unique bond that they have with their children or their own mom. The campaign ran from mid-April to early May, building excitement around Mother's Day.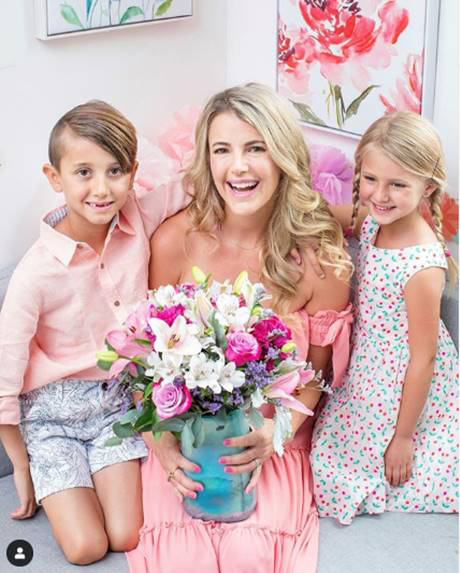 CM: Which platforms did they use?
DM: They used Instagram as their primary platform and ranged from micro-influencers with under 30,000 followers to macro-influencers with over 500,000 followers. For our most recent Mother's Day influencer campaign, we partnered with 22 influencers, the majority of which are mothers themselves.
CM: What content did they post?
DM: They created Instagram content showcasing Teleflora's stunning bouquets and our "Love Like a Mother" campaign message. Whether the content was focused on the influencer's journey as a mother, or their relationship with their own mother, the campaign resulted in impressive and engaging posts for our brand.
CM: How concerned are you about influencers not behaving as expected?
DM: We provide our influencer partners with a one sheet that includes messaging inspiration as well as guiding principles in advance to ensure that they are aligned with our campaign and brand messages. Ultimately, we want our influencers to use their own voice and share their own anecdotes, so they are truly authentic. Our extensive history in executing successful influencer campaigns makes us confident in our influencer partners and we value them as true ambassadors for Teleflora.
CM: Are you using influencers more frequently now?
DM: We partner with influencers throughout the year and strategically amplify influencer programming for our three major holidays, which include Mother's Day, Christmas and Valentine's Day.
CM: Have you earmarked or diverted marketing dollars from other areas to influencer marketing?
DM: Teleflora began partnering with influencers three years ago, for our Mother's Day 2016 campaign. Since then, we have evolved our approach to adapt to the growing influencer landscape. We view influencer marketing as an important part of our brand strategy and budget for it as we develop our annual marketing plans.
---
Other articles you might enjoy:
---
How to Build an Influencer Army
By Karen Koslow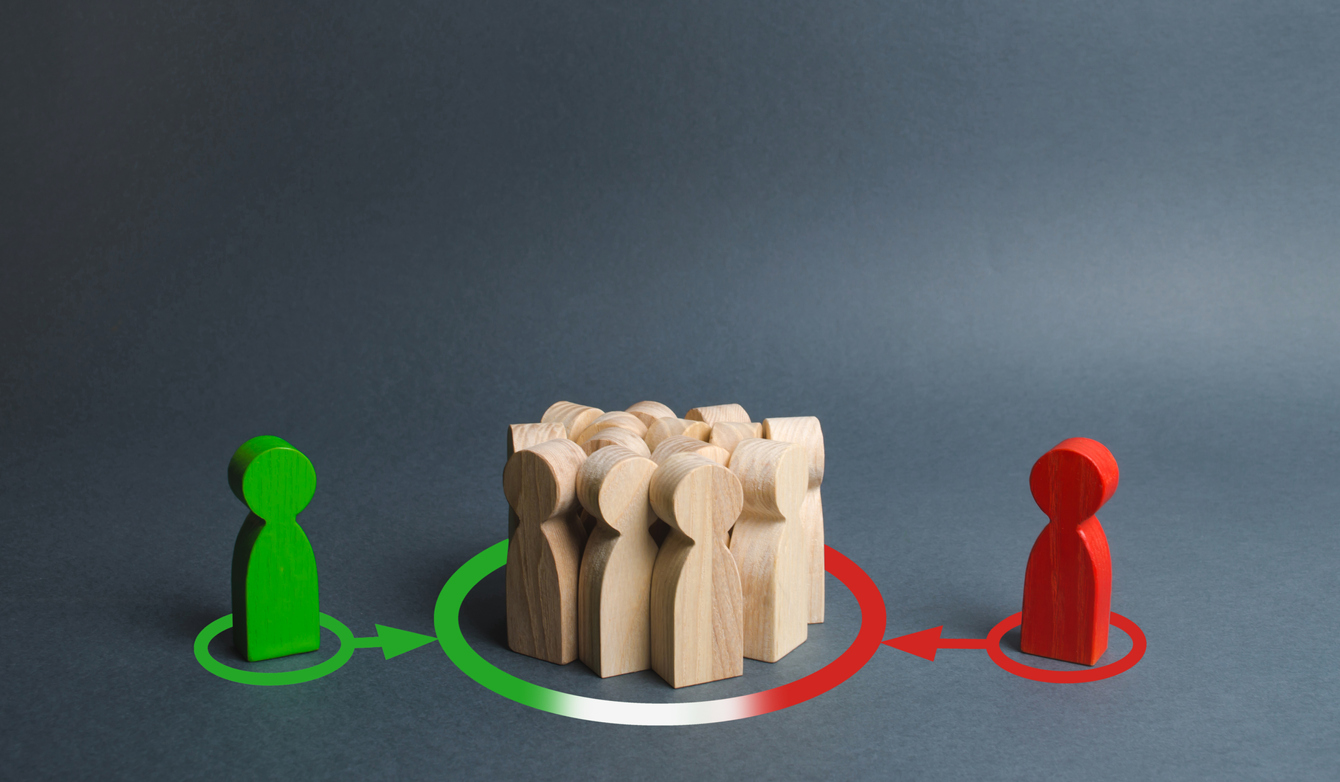 Brands that have a roster of influencers they work with regularly know how effective they can be at raising brand awareness, increasing engagement and growing sales. 
Employing social media leaders on one-off campaigns fills important and specific marketing needs. But turning those who organically love your brand and have an online following into brand ambassadors, not randomly but through a structured program, will allow you to reap the benefits of their influence and affinity.
Brand ambassadorships work. According to a TapInfluence study, 70 percent of brands think that ongoing ambassadorships are an effective form of influencer marketing—at times more effective than targeted campaigns including sponsored content, product reviews or brand mentions. Yet influencers report that only about half of brands want to utilize them for ambassador programs. For brands that want to differentiate themselves from their competitors, ambassador programs can be a highly effective marketing strategy.
Benefits of Building an Army
The idea of setting up a brand ambassador program may seem daunting from both a budget and time perspective. You must think of it as a long-term play, where its value will become more evident over time. In fact, if done right, it may be able to replace costlier marketing tactics that aren't proving as effective.
Here are some reasons why you should consider building an army of influencers:
• Exposure: If you work in marketing, then you probably know about the "Rule of 7"—a potential customer needs to be exposed to your brand message a total of seven times before they take an action. If your brand ambassadors are singing the praises of your products or services across social media channels, those who follow them will potentially reach that frequency threshold much more quickly than they would through other channels.
• Deeper relationships = deeper brand loyalty: The more you can engage your brand ambassadors and make them a part of your brand's conversation, the more likely they are to advocate for you in an authentic way, even beyond your basic asks. This translates to increased trust from their audience and naturally generated exposure for your brand.
• Win/win for you and the influencers: Your brand will establish more credibility by having an ongoing relationship with an influencer in your space. Likewise, your ambassadors receive a credibility boost by being aligned with a brand that their followers have a positive view of, endearing them even more to your brand.
It's important to remember that building and maintaining an army of influencers isn't right for every brand. You may not have the budget or resources to do it well, or maybe it just doesn't make sense for the product or service you offer. It's important to make sure you embark on a new marketing channel because it fits with your brand strategy—not just because it's the latest hot marketing approach.
---
Other articles you might enjoy:
---
How to Build an Army
Once you've decided to build an influencer army, the first step isn't to hop on an influencer platform and find people based on social following alone. No, the first step is to clearly define your criteria for a brand ambassador. That criteria looks different for every brand, but may include the following, in addition to the number of social media followers:
• Expertise: Finding influencers who have experience or credentials in your industry can help to boost credibility.
• Personality: Look for influencers who have a complementary persona and image to your brand. If your brand attributes are friendliness, boldness or upbeat nature, for example, you'll want to find an influencer who portrays the same.
• Brand Value Alignment: Is your brand conservative? Altruistic? Find advocates that align with your brand's mission and values.
Once you have your influencer criteria laid out, it's time to start researching. This is the hard part, but the positive aspect is that you probably already have brand ambassadors. There may be influencers who already follow your brand on social media, or engage with you through likes and comments. Influencers may have already reached out to you via various channels to praise your brand or product. Use social listening tools to search for your brand, and you'll likely see that there are influencers out there who are already talking about your product or service. Bringing those people into your influencer army will be much easier and authentic than recruiting those who aren't familiar with your brand.
An often-overlooked way to search for influencers is to look at who is working for other companies in adjacent categories to yours. You don't want to try to poach your competitors' influencers, of course—that could backfire. Focus on influencers for complementary brands. For example, a Lululemon ambassador may be a good fit for a healthy skincare or organic meal kit brand.
Lastly, utilize influencer search platforms to find influencers in your vertical who match your criteria. Combining results from all of these avenues should provide you with more than enough potential brand ambassadors.
The importance of vetting
While influencer marketing is an effective channel for brands, it has faced heavy backlash due to fraud. Fake followers and engagement have plagued the industry, making many marketers wary. Luckily, there are myriad technologies for tracking an influencer's follower growth and engagement rates, helping you to discover who is artificially inflating their influence.
There's another side to vetting, and that's making sure that an influencer has never said or done anything that can damage your brand. This means looking through their past social media, website content and comments by frequent followers. Look for negative mentions of your brand, industry or competitors, or anything that can be considered problematic from a political, religious or social standpoint. Technology cannot do this level of scrutiny so be sure you have the resources to support in the final vetting stage. Better safe than sorry.
Engagement: The Key to a Successful Ambassador Program
Before signing up your ambassadors, it's important to clearly lay out your expectations for influencers, and the rewards they will receive in return. You are probably not the only one in your industry pursuing these individuals. The value in working with you must be clear if you want them to advocate effectively for your brand.
Like any relationship, an ambassador/brand relationship requires ongoing attention. Unless you're a huge brand, you likely won't have the resources to pay advocates much (or at all). If you want to keep influencers talking about your brand, you need to give them incentives to do so. Offering them free products, services or exclusive discounts, asking them to give their input on new product ideas, including periodic gifts in mailings, etc. are all good ways to keep ambassadors engaged.
Sephora's program, #SephoraSquad pays its ambassadors, but also offers networking events, professional coaching and new product testing. H&M's program The League offers ambassadors trips to spring and summer music festivals to showcase fashion, allowing customers to purchase influencer outfits through Instagram. And, Hoostuite's ambassadors get to beta test new products and receive social media training. These companies have all found a way to make brand advocacy worth it to influencers.
Measuring the Effectiveness of an Ambassador Program
Determining the ROI of ambassador relationships can be a challenge. Instead of looking at metrics for a single campaign with a specific goal, like awareness, lead generation or sales, you have to evaluate the value of a long-term relationship. Determine upfront which parameters you will use to evaluate the success of the program and be realistic about expectations. Here are some examples of metrics to consider:
• Brand awareness growth
• Elevated engagement in the social ecosystem
• Growth of your brand's social following and community
• Sales (if you are able to track properly)
• Earned media value
Use the right tools for campaign measurement depending on those metrics. There are tools that will provide analytics reports for many aspects of the ambassadorships. Find something in your budget, and most importantly, one that offers integrations with the tools you currently use.
In-House vs. Agency Support for Brand Ambassador Programs
While technology can help to streamline the process, the set up, deployment, management and measurement, an ambassador program can be very labor intensive and time-consuming. If you don't have the internal resources to pull it off, it will be imperative to hire an outside influencer marketing agency. Look for one that really knows influencer marketing, rather than one who offers it as a side competency. There are likely agencies either solely devoted to or with extensive experience in your industry—these folks probably already work with many influencers in your space and will be able to recommend ones with no conflicts that are a good fit for your brand.
The most important aspect of a good brand ambassador program is giving influencers a reason to sing your praises. That goes beyond delivering a good product or service—it means keeping the promises you make to them, providing them with additional value besides a paycheck, and ensuring they maintain a positive association with your brand. On the other hand, a poorly managed program can hurt your brand and foster negative posts and comments on social media. Making sure you have the right resources—whether internally or through a trusted agency—is vital to the success of your program.
In the right hands, brand ambassadors can be an effective influencer army. Happy advocates will work for your brand because they believe in the value of the relationship. Over time, that will translate to their followers viewing your brand in a positive light, too.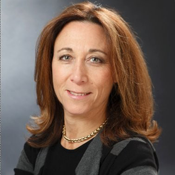 ---
Other articles you might enjoy:
---
---