When it comes to telling more inclusive stories, there simply are no shortcuts. For brands to hit the mark, they must listen to audiences proactively and with genuine curiosity.
It's one key takeaway from a conversation with Amazon Prime Video & Studios Global CMO Ukonwa Ojo, who spoke at the Forbes 2021 CMO Summit earlier this week. "Care enough to really dig under the surface. Care enough to really ask the questions," she advises. "Because you can always tell when a brand is trying to check the box and when a brand genuinely cares… Spend time talking to them, spend time reading what they say and then caring enough to act on it." Read about Ojo's approach to content curation, the power of representation in creative, how partnerships can tap incremental audiences, and more.
Speaking of inclusivity in marketing, Olay is holding its own AI functions accountable in a new initiative to combat hidden bias in beauty algorithms. We look at what the brand's #DecodetheBias campaign entails and how its effort to unearth bias in data sets supports more inclusive coding practices.
Marketers today are under pressure to tap every possible channel to enhance ROI—and that includes direct mail. We cover eight additional elements of a mailing campaign to consider that go beyond the typical attributes of the offer, the creative and the database.
Lastly, read how Archer, an electric vertical takeoff and landing (eVTOL) company, leveraged extended reality technology to create a hybrid launch event for its new Maker aircraft involving a mass simulation, a theme park ride experience, live instrumentalists, and more.
Until next week,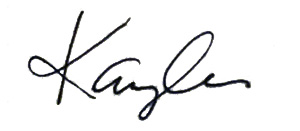 Kaylee Hultgren
Group Content Manager
Chief Marketer
If you would like to sponsor this e-newsletter please contact Dara Brooks at dbrooks@accessintel.com or call (203) 899-8494.