Most are familiar with the consumer side of Panasonic's business, but not necessarily its thriving B2B enterprise in the manufacturing, retail, entertainment and mobility sectors. Like so many others, the company was not immune to the challenges of keeping its business customers engaged during the pandemic.
But the marketing insights it gained are invaluable. Most critically, the brand has shifted from seeking to drive the conversation to letting customers take the wheel. "We had to step back and say, what are the conversations that are happening in the industry that we play in, and how do we fit into those conversations, versus us saying that this is the conversation we want to drive," says Panasonic's VP of Marketing, Brian Rowley.
This week, Rowley shares lessons learned from these tumultuous times and how adopting a more customer-centric approach, engaging in thought leadership and launching a podcast series helped the brand remain relevant to B2B customers and play to its unique strengths.
On the B2C side, as fans begin to fill stadiums and attend live sports events again, marketers are taking a different approach to sports sponsorships. We look at how brands are adopting new tactics and priorities in the months ahead, like carefully choosing partners that drive business objectives forward, providing special access to fans at home, tapping emerging technologies and more.
We also tackle considerations for brands when developing mobile marketing strategies and review four common mistakes retailers make when engaging consumers on their mobile devices.
Lastly, don't forget to register for Chief Marketer's 2021 PRO Awards virtual gala on Aug. 4. In addition to announcing this year's winning campaigns, we'll be chatting with CMOs from Bacardi and Ally Financial about pivot strategies used during the pandemic and perspectives on the year ahead.
See you there,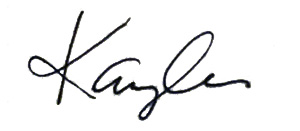 Kaylee Hultgren
Group Content Manager
Chief Marketer
If you would like to sponsor this e-newsletter please contact Dara Brooks at dbrooks@accessintel.com or call (203) 899-8494.