Barbie has come a long way in her 60-year history. Through adapting to digital gaming, streaming video, apps and other media that could have threatened sales of the brand's old-school, low-tech core products—dolls and their accessories—Barbie has managed to increase its sales during the pandemic and beyond. By a lot. Fiscal 2020 saw a 16 percent increase and in Q1 of 2021, sales of Barbie products rose a whopping 86 percent.
We cover Barbie's recent marketing moves in our next Brands on Fire installment—from its thriving digital ecosystem to its encouragement of female empowerment to a commitment to representing diverse skin tones and body types.
There's been plenty of chatter about Google's third-party cookie phase-out of late, but it's been a minute since we touched on the CDPA and the CPRA, two critical pieces of legislation surrounding consumer data privacy. We look at how the two differ, what's covered under each law and how businesses can prepare ahead of their enforcement in 2023.
With COVID vaccinations rising and lockdowns lifting, many consumers are looking to recharge this summer, says Martin de Dreuille, Vice President, Global Marketing for Bacardi's Grey Goose vodka brand. And that sentiment has shaped the brand's recent marketing campaigns. We spoke with de Dreuille about Grey Goose's current focus and how tactics like SEO, QR codes and experiences are shaping its marketing plans for the future.
In case you missed it, we just announced the 2021 PRO Awards finalists, a crop of brands and agencies representing the best promotional marketing campaigns of 2020 that were judged by leading brand-side marketers from Under Armour, HP, Burger King, Anheuser-Busch, AT&T and more. At this year's virtual PRO Awards gala on Aug. 4, we'll honor winners across 38 categories, offer several networking opportunities and provide insights on the state of the industry from high-level marketing executives.
Lastly, check out this just-released, heavy hitter line-up for the next live and in-person (!) Experiential Marketing Summit, from Oct. 6-7 in Chicago, produced by our sister pub, Event Marketer. It's not to miss. We'll see you there.
Until next week,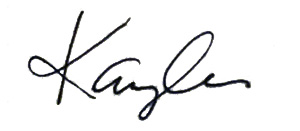 Kaylee Hultgren
Group Content Manager
Chief Marketer
If you would like to sponsor this e-newsletter please contact Dara Brooks at dbrooks@accessintel.com or call (203) 899-8494.