It's that time of year again, when the marketing industry looks back and considers lessons learned and wisdom acquired from yet another challenging year. But a forward-thinking mindset is a must for any modern marketer, so we're honing in on the trends that some of the best in the business—hailing from companies like American Express, PepsiCo, Coupa, Qualcomm and others—are focused on as we cross over into 2022. From lifecycle marketing to channel equality to frictionless commerce, here's what's top of mind for high-ranking marketers as we close out the year.
Speaking of trends, NFTs have taken off this year. State Farm recently got in the game with a digital + live sponsorship program that kicked off the NFL season with an augmented-reality scavenger hunt yielding prizes like NFTs, gift cards and autographed swag. Read about how the treasure hunt went down.
A new year is also a great time to brush up on the basics. A brand's online presence is more critical than ever, most would agree. But first, consumers have to find it. We review five key principles an effective SEO strategy should contain, from keyword optimization to title tags to meta descriptions.
To close, let's take a look at the top social moments for brands and creators this year on Twitter, TikTok, Giphy and YouTube—from the Disney+ launch to GAP's brown hoodie craze to Stanley from the "The Office" channeling boredom like a boss.
Until next week,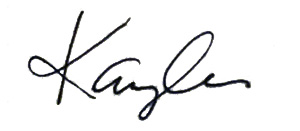 Kaylee Hultgren
Group Content Manager
Chief Marketer
If you would like to sponsor this e-newsletter please contact Dara Brooks at [email protected] or call (203) 899-8494.