Product launches are going virtual in these pandemic times. So, when it came time for Honda to debut the prototype of its new 11th generation Honda Civic, the brand went all-in with digital on Twitch—a destination where younger, first-time car buyers spend a lot of their time.
A convergence of its esports strategy and music platform, Honda launched the new model exclusively on its branded Twitch gaming channel. We explore why Honda went this route, how the event engaged younger audiences and the brand's marketing strategy moving forward.
The key to retail marketing success during the pandemic is the ability to master an omnichannel experience, according to McKinsey & Company analysts we spoke to recently. However, despite the need for a seamless experience across platforms, most brands aren't meeting consumer needs.
We look at the findings of a new report from NewStore that names companies that are leading in their omnichannel efforts as well as how brands are tackling contactless payments, curbside pickup and "buy online, pickup in store" capabilities.
On the digital measurement front, Nielsen announced that it's developing an identity resolution solution to debut in 2021. We look at how the solution will be focused on measurement—rather than targeting—in a post-third-party cookie world.
Lastly, scores of brands have taken up a direct-to-consumer approach to supplement existing business models—particularly when it comes to those that produce video content. Discovery is planning to launch a streaming platform, too. We explore why the brand is going OTT while remaining committed to the cable TV ecosystem.
Until next week,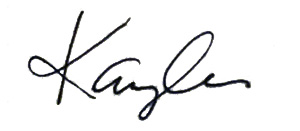 Kaylee Hultgren
Group Content Manager
Chief Marketer